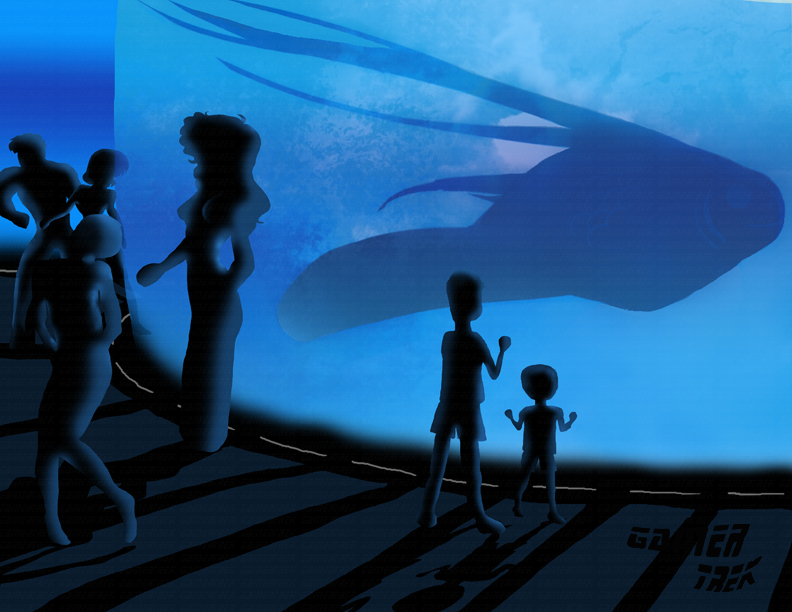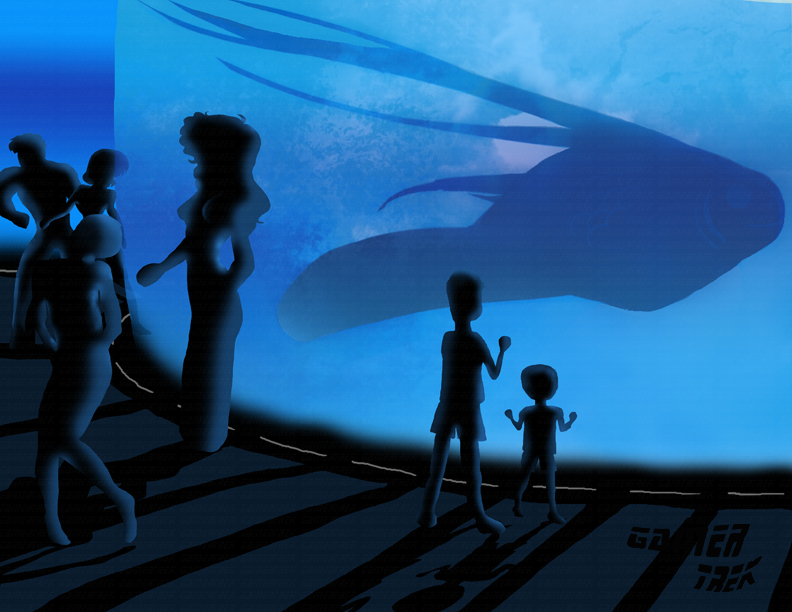 Well as the title says. This is an Aquarium Silhouette. Everything is digitally made via pen-tablet. You remember those days being inside of the aquarium. Think of it like that. I hope somebody enjoys this image.

I added a creature to the tank. Which is another illustration all together. There should be a second creature as well. Might add more stuff later, much later on.

Was/is meant to be the background of some sorta animation I was going to work on. If you are interested please tell me. Maybe we could collaborate.

Lovely usage of blues for the scene.
Reply

Thank you for the comment. This is actually more then two images combined to make one image. The creature in the tank is actually part of another piece I was working on and I decided to add it in. I was trying to keep the blues in terms of aquarium colors I would usually see or remember. However it could have come out differently.
Reply