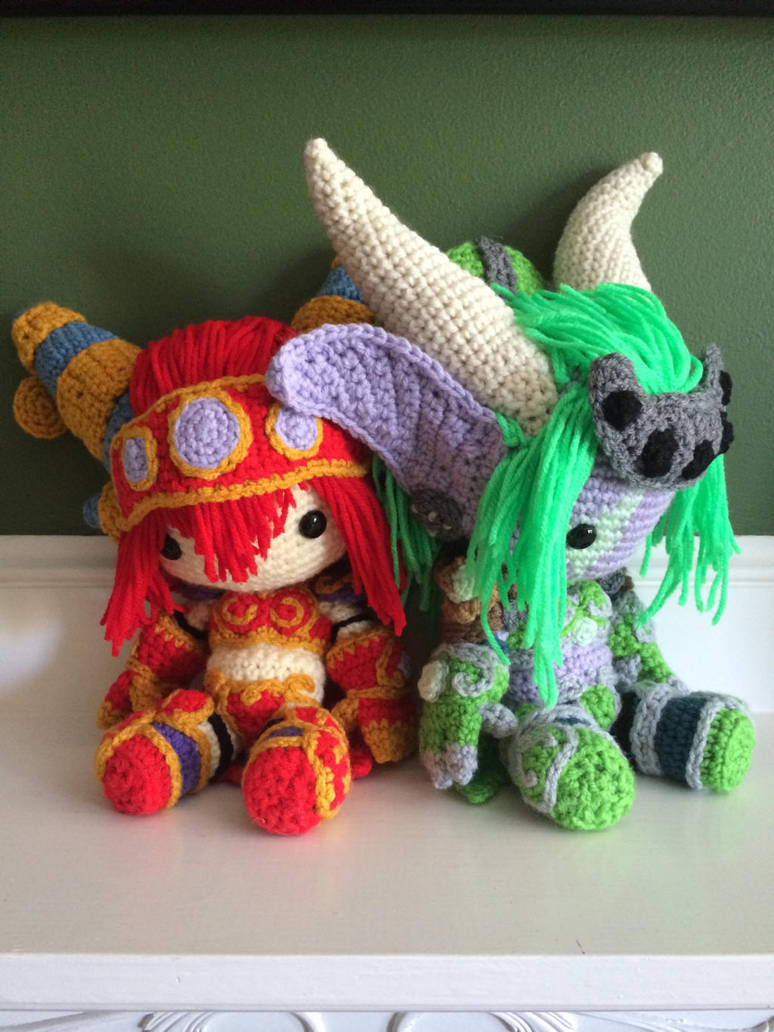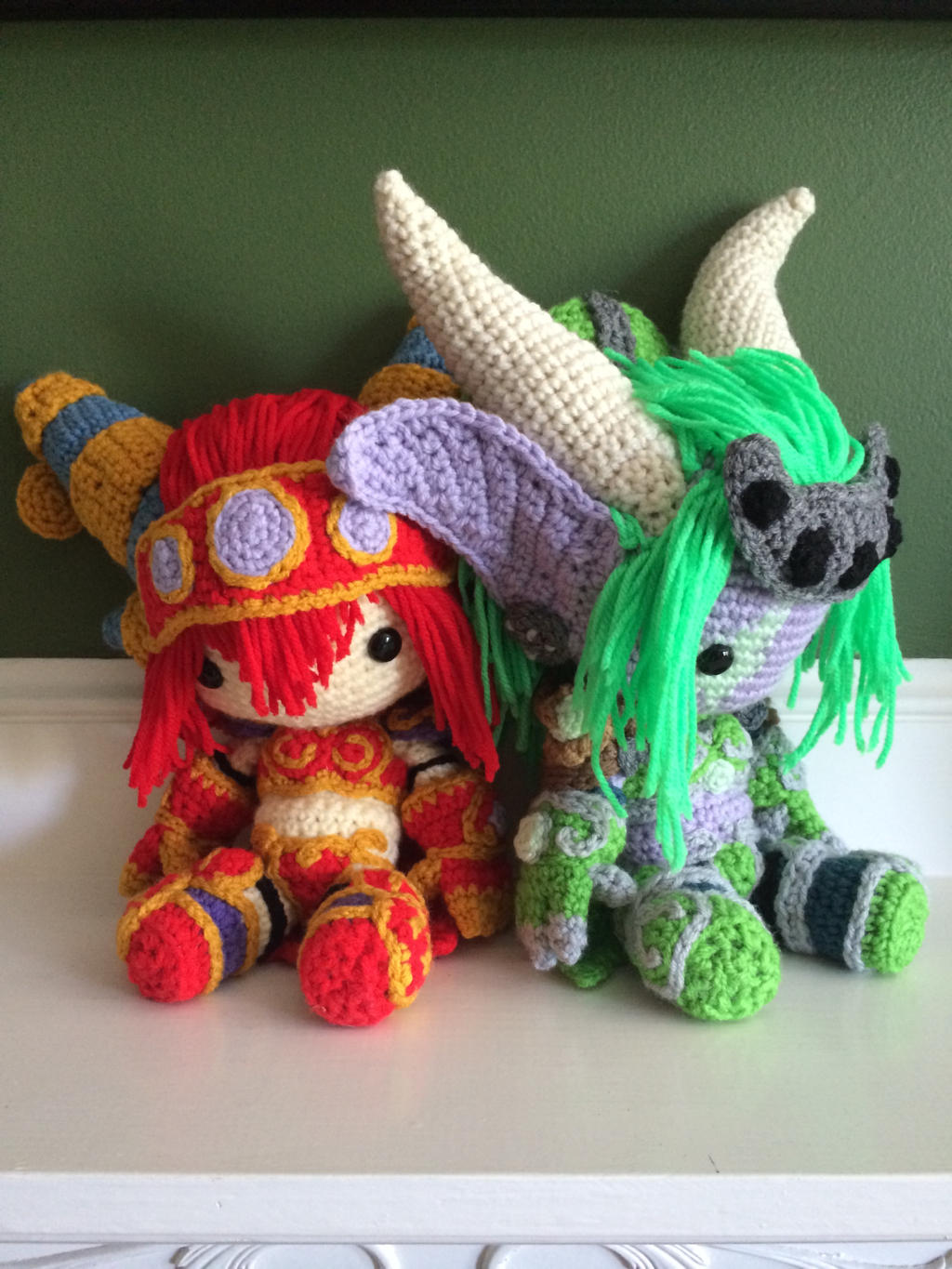 Watch
Someone commissioned these both and I was so happy to receive a picture of them together once they received them.

By far my favorite picture xD

have you gotten the pattern for these cuties done yet DX.
Reply

How much would it be to commission an Alexstrasza?
Reply

I actually have one going up tomorrow-ish, finished, ready to ship. Can check my Etsy here or follow me on Twitter when I announce it

etsy.com/shop/artisticgaming
twitter.com/gamerkirei
Reply

Reply

Hi, congratulations, they're awesome. Is there an avaiable pattern of them? I would be glad to buy it . Thank you
Reply
Do you have a pattern? Im willing to pay, they are gorgous!!
Reply

Reply

Those are so cute. I want them.

Reply

oh my god they are adorable!!!
Can you sell the scheme or to share it??? Wanna do comething like this for my husband *__________*
Reply

Eventually yes.

Right now I'm working on smaller patterns until I get used to making them then it'll be the juicy stuff

Reply

Reply