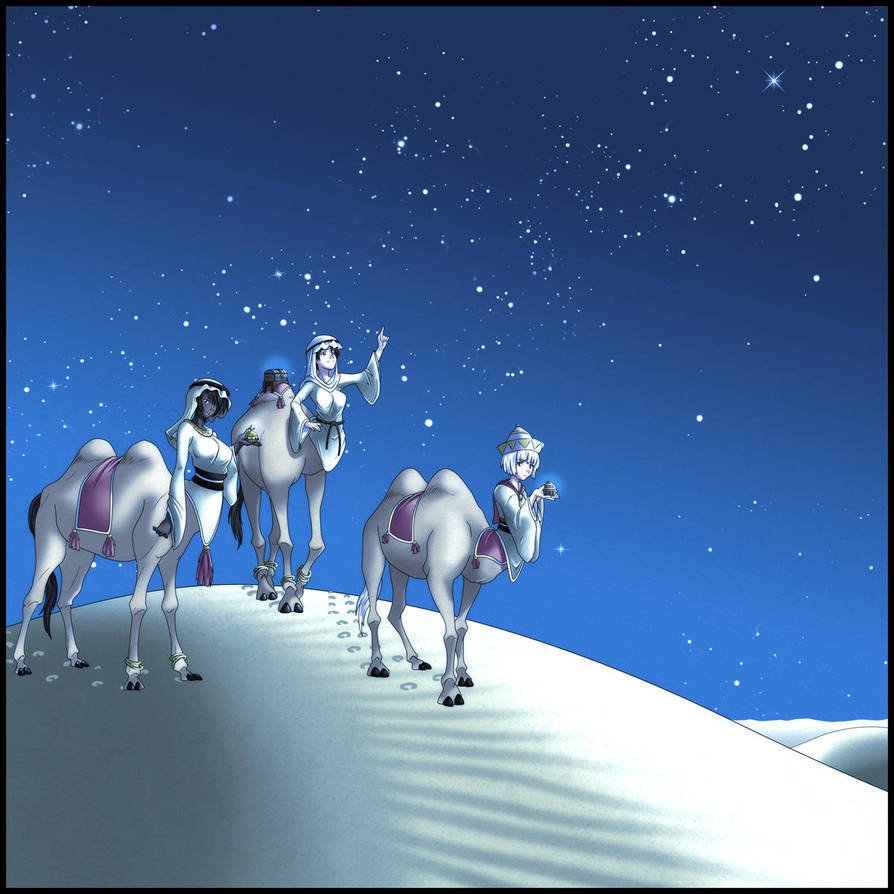 Watch
A pic I did for Christmas/Epiphany for my website...Time to update it here now

As you can probably tell, this scene is based on that famous book, the Bible. There was a story in it about royalty and camels bringing gifts... so I thought I'd draw that!
All jokes aside, I hope you like my adaptation of the Three wise men or Biblical Magi. Even though it is a very famous story, I had to check the Internet for more details about them... and the truth is there are so many versions of those characters that I feel I could have gotten away with anything I wanted with them. Their origins, names, numbers can be different, so let your imagination run free...
Here you can enjoy the view of three camel princesses who are on their journey to bring sacred gifts to a newborn child.