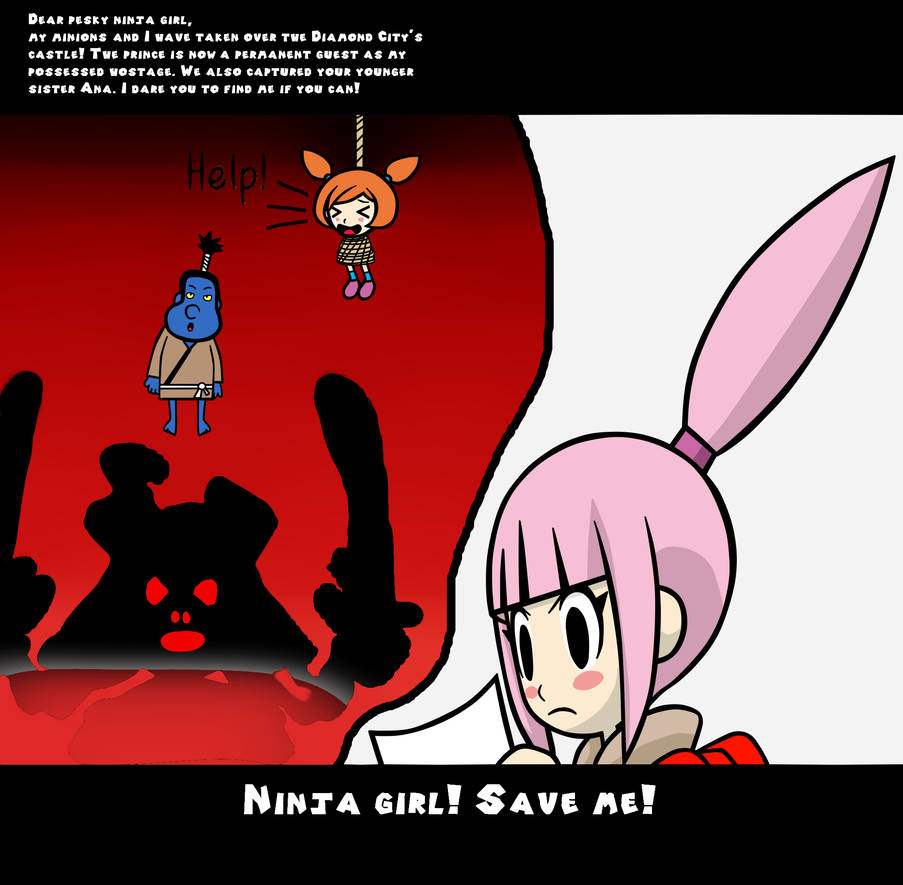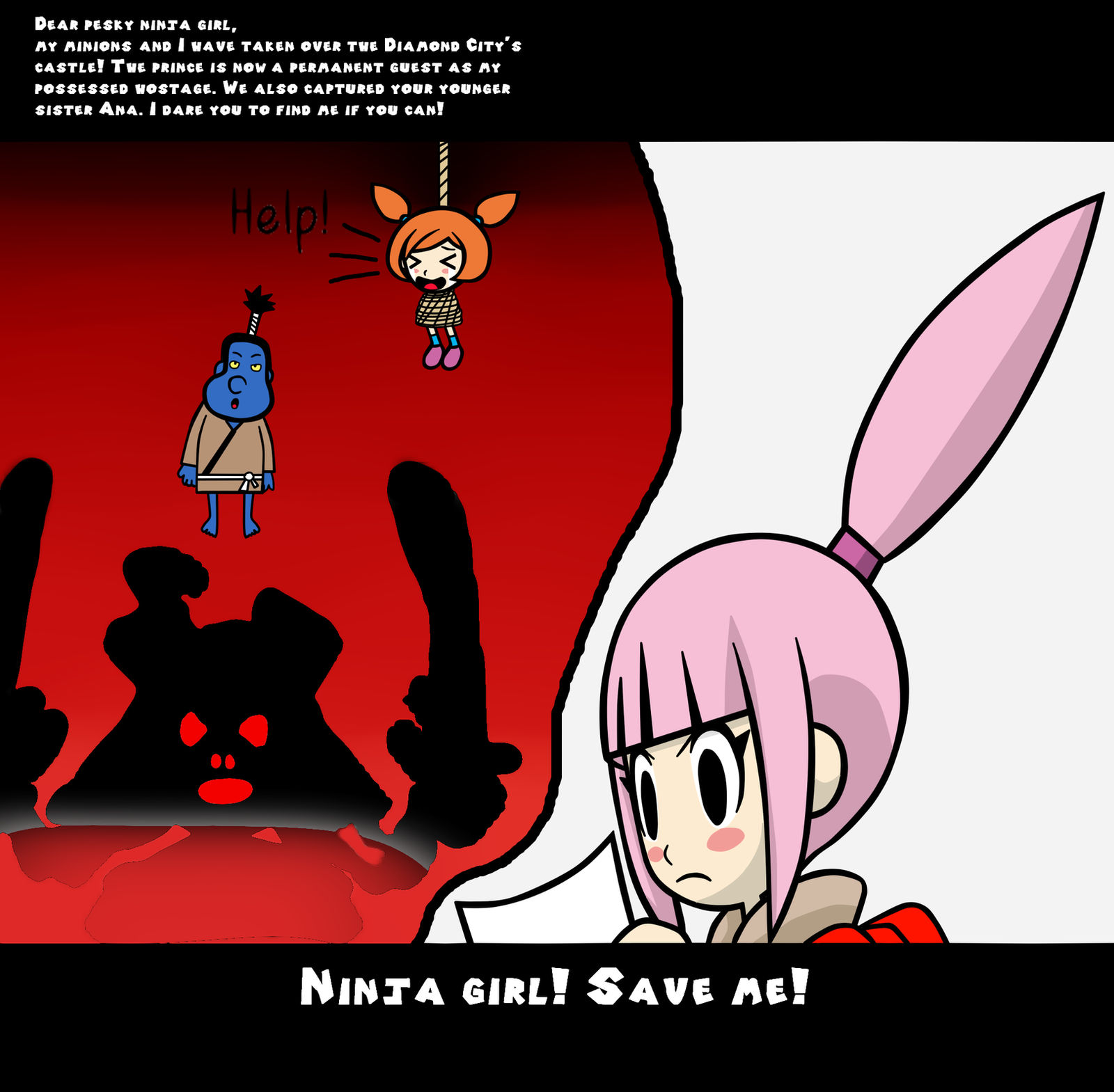 Watch
This art is a remake picture from WarioWare GBA game I made to match Kat and Ana's current designs from Game & Wario.

This scene shown Kat reading a letter sent by Ana, who gives Don the Sparrow to deliver. It saids that Ana is being captured by Bonehead and his minions and possessing the prince under his powers to take over the castle. And now the Diamond City's castle belongs to Bonehead. No one can stop him, even the ninja crew wasn't a big deal for him. It's all up to you, Kat. Go and rescue the Prince and Ana!

Did anyone notices Hotel Mario reference?

All rights goes to the Pokémon Company, Gamefreak and Nintendo.