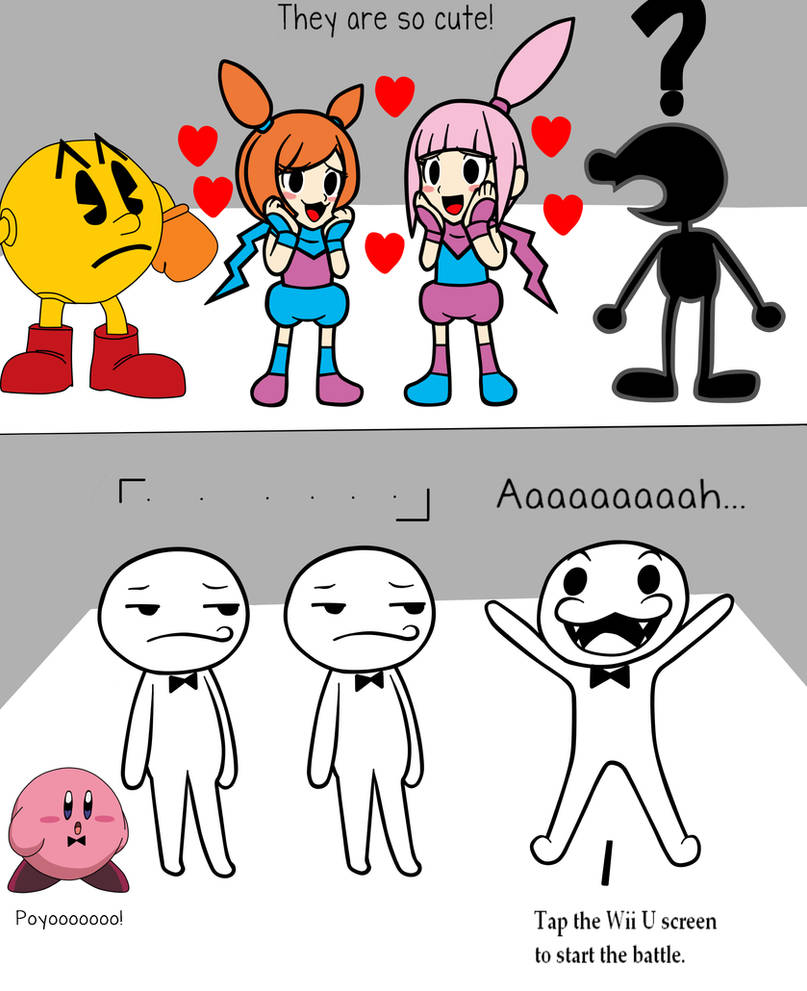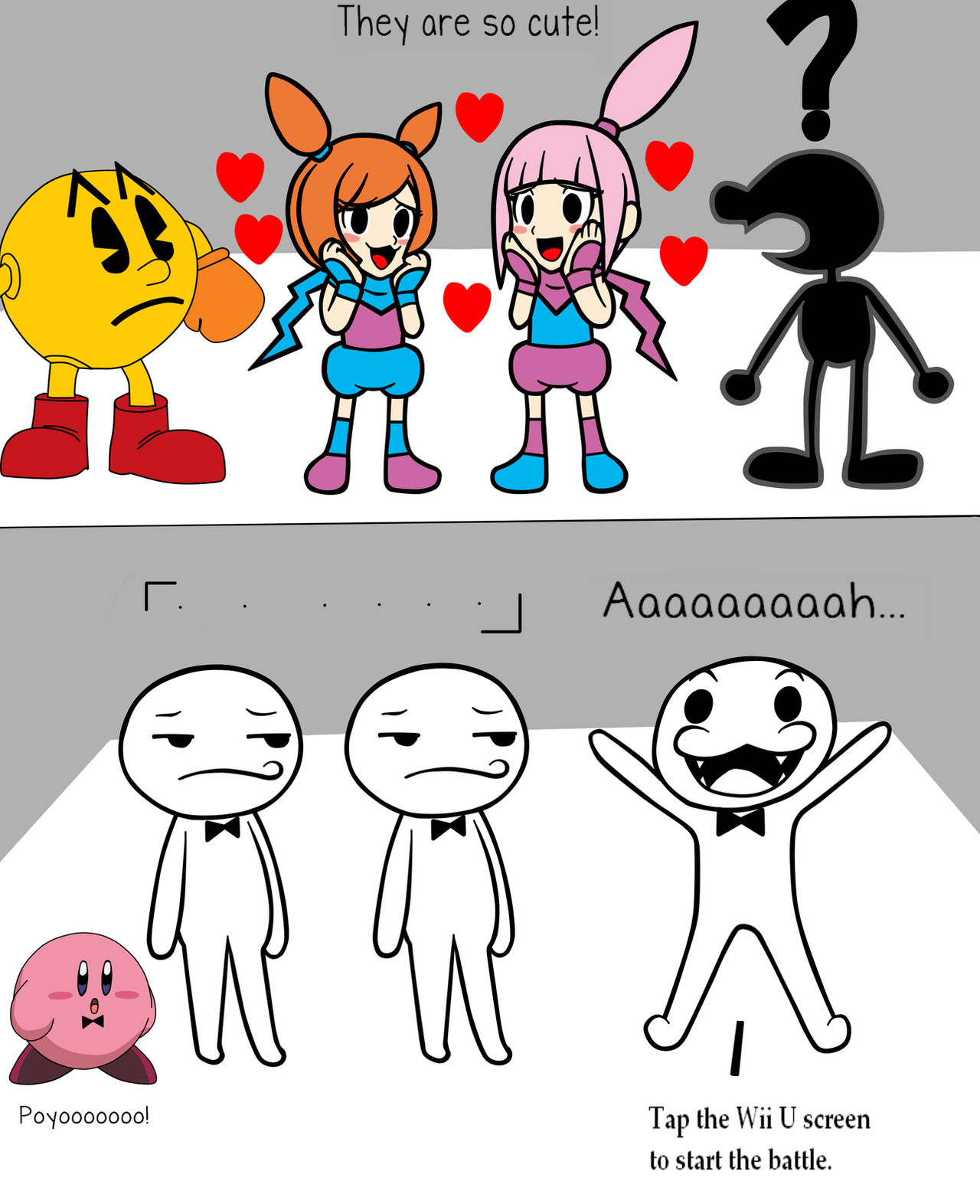 Watch
Do you want the Chorus Kids playable on Wii U version of Super Smash Bros 4?

Well, this is a mini comic including the Chorus Kids from Rhythm Heaven series joining in the SSB4.

I'm glad I was managed to draw Kat and Ana's designs from Game & Wario Game to fit them as cute little ninjas. This is my first time I drew Chorus kids and the ninja twin in thin lines since they are drawn in thin lines.

Anyway, Mr. Game & Watch and Pacman call out Kat and Ana to beat Kirby, but the Chorus Kids arrive to show their rhythm, allowing Kirby get a new ability called Chorus kid Kirby, and start singing their Glee Club cue, only Kirby and the third Chorus Kid are singing, except two Chorus kids, which they are really disappointed on him. Kat and Ana start to adore the Chorus kids due to their voices, and Kirby because of his Poyo. Pacman and Mr. Game & Watch are confused about this situation. How will the twin ninja fight against the adored Chorus Kids and Kirby by singing a cue? Kirby is so cute with this bow-tie.

My first Nintendo characters art, not including Pokemon, of course.

All rights goes to the Namco, Bandai Namco Games, Hal and Nintendo.