We got 13 excellent submissions for our Super Nintendo contest and the winners were chosen. I myself (

) as well as five other Game-Art-HQ members had the difficult task to choose the winners. Because honestly, every one of the artists deserves a price and more than 3 of the artworks can be described as equally great actually.
The prizes are the following:
40 Dollars, paid via Paypal for the 1st Prize,
20 Dollars as the 2nd Prize
We also have a pool of games on Steam as prizes for all artists that received at least one vote by our art judges like Wasteland 2, Broken Sword 5 and many more.
Each of the art judges got the task to choose five of the artworks, the first pick gets 5 points, the 2nd gets 4 and so on. The winners are determined as soon as all of the art judges submitted their votes. This means that this journal will be updated multiple times thjis week until we have all votes together.
The winners are: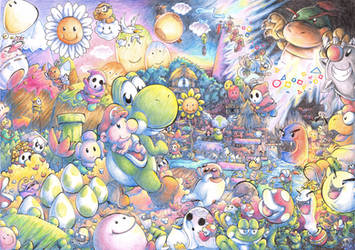 Welcome To Yoshi's Island by Myaco (26 Points)
One of the most detailed..and cute Yoshi's Island Fan Arts we have ever seen, drawn with traditional tools. 4 of us 6 art judges gave it the 5 point honor.
Excellent work and congratulations  
Myaco
$40 are yours for your work!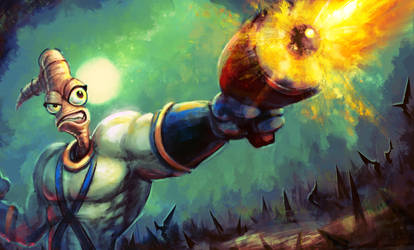 Earthworm Jim - Junkit by cubehero ( 17 Points)
There were a lot tributes to the awesome Earthworm Jim, but this submission totally catched the mood of the game and the character. Excellent work
cubehero
!
All other votes: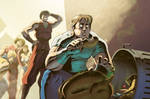 Bin Chicken by
2dforever
(15 Points)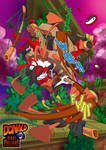 Maui Mallard by
weaselpa
(9 Points)
The Awakening by
AyamiKGarcia
(8 Points)
the 16 Bit King by
HOwLing-MAdFoxHatter
( 7 Points)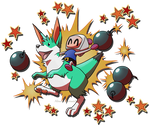 Bombs Away! by
Altarior
(3 Points)
Terra by
soSiiCK
(3 Points)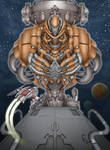 Super Nova - Darius Force by
FranjoGutierrez
( 2 Points)
Actually all artists that received at least one point by the art judges are receiving one of the games on steam we have available right now!
The Art Judges are / were
LukeTheRipper
( Part of Game-Art-HQ since around 5 years, member of the GA-HQ Group Art Judges Team and Mod in our Discord Channel)
freqrexy
(Active member and one of the Contest supporters through Patreon, also one of the GAHQ Group Admins since months)
EdMoffatt
(Active Member since years, Art Judge, Contest Supporter through Patreon)
Julien Gabriel (The Wild Card in our Team, not an artist but a gamer since around 30 years)
Twarda8
(Active GAHQ Member since years)
Reinhold-Hoffmann
(Founder / Admin of GA-HQ)
Only 2-3 of the art judges of this contest will return for the next one, the art judges are always one person that is not an artists and sees the submissions from a view of a gamer while the others are a part of our community since years.
Check out our Discord channel at
discord.gg/a5sc98Z
If you like this contest and want to support future contests in our group, please consider to help getting a prize pot together for the next contest via
www.patreon.com/GameArtHQ
all donations are used for these contests and no private use of any form.

The next contest will again be about a game console, but more about it in a few weeks!