:bigthumb159118655: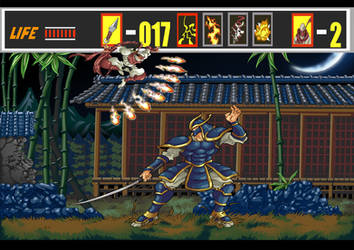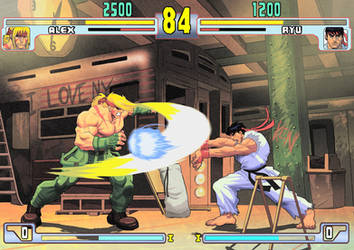 The contest ends on Friday (8th November) night 12 PM
Screenshot like self drawn illustrations like the ones above are the topic of this new Game-Art-HQ art contest
Due to other projects like Link's Blacklist being ongoing now and artists being working on it or the Final Fantasy tribute,
this contest starts right now and endures till wednesday the 6th November
Recreating a screenshot with the own artstyle as seen in the megaman fanarts by Pertheseus and the Street Fighter III one above is something complicated and needs time and creativity, i guess that not only the results can be some great looking and unusual illustrations of video games, but also be a true challenge for participating artists.

rules: 1 entry per artist, no strong violence, no nudity, no fetish stuff, its up to you what kind of a screenshot you use as reference and also which game is totally your choice. If there are energy bars, heart containers, left time numbers etc on the screenshot /in the game you draw, they need to be on your artwork as well, self drawn/created of course and notr just copied. This contest is meant to be a difficult challenge for everyone who participates.
The art has to be new and made for this contest of course.
Anything from Pong to a modern or even upcoming game can be used. Only exceptions are scenes from a cutscene or movie.
Its the gameplay or a menu like the robot masters select screen as seen below which has to be illustrated, we saw enough sephiroth killing aerith fan arts in the past already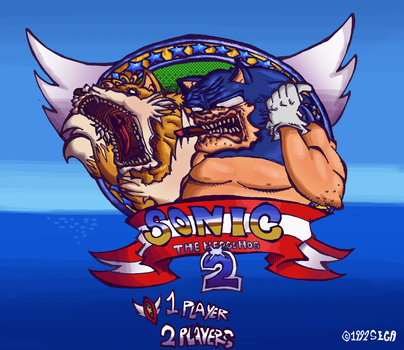 :bigthumb393616401: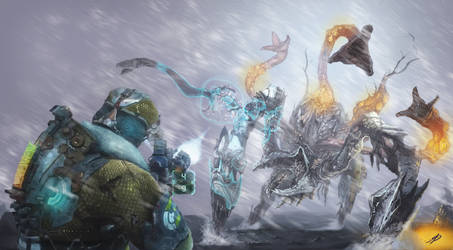 Prizes:
This is the so far biggest GA-HQ Art Contest when it comes to the prizes
1st Prize 50€ which are around 60 US Dollars
2nd & 3rd Prizes 25€ (30 Dollars)
Your entries will also get featured both here on dA and also on Game-Art-HQ.com
www.game-art-hq.com/
This contest ends on Friday the 8th November at 12PM
You can submit the entries directly to the GA-HQ "Featured" Folder, just name them "GA-HQ Art Contest + Title" and also mention it in the description that you made the art for our contest + add the Game-Art-HQ.com
www.game-art-hq.com/
link
Have fun with this unusual art contest, may many interesting and beautiful pieces of art be created which challenge your talent and dedication!
Thanks everyone for the previous feedback, seems this will become a very interesting new art contest on

!
Any further questions can be asked here of course too


It's a shame I never got to finish my entry, I broke my leg last week and have only just got out the hospital and now I can't reach my desk to draw LOL.
Anyways, good luck all, there's been some awesome work posted for this contest can't to see who wins.
If I get the chance I'll finish my piece and post it at a later date.