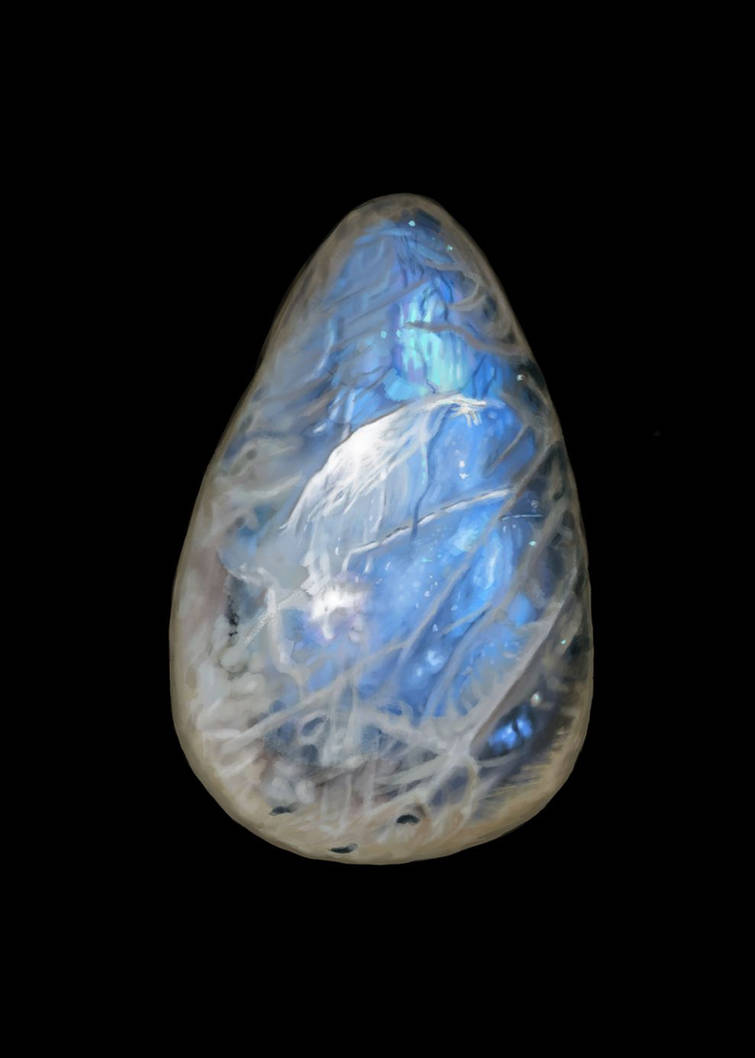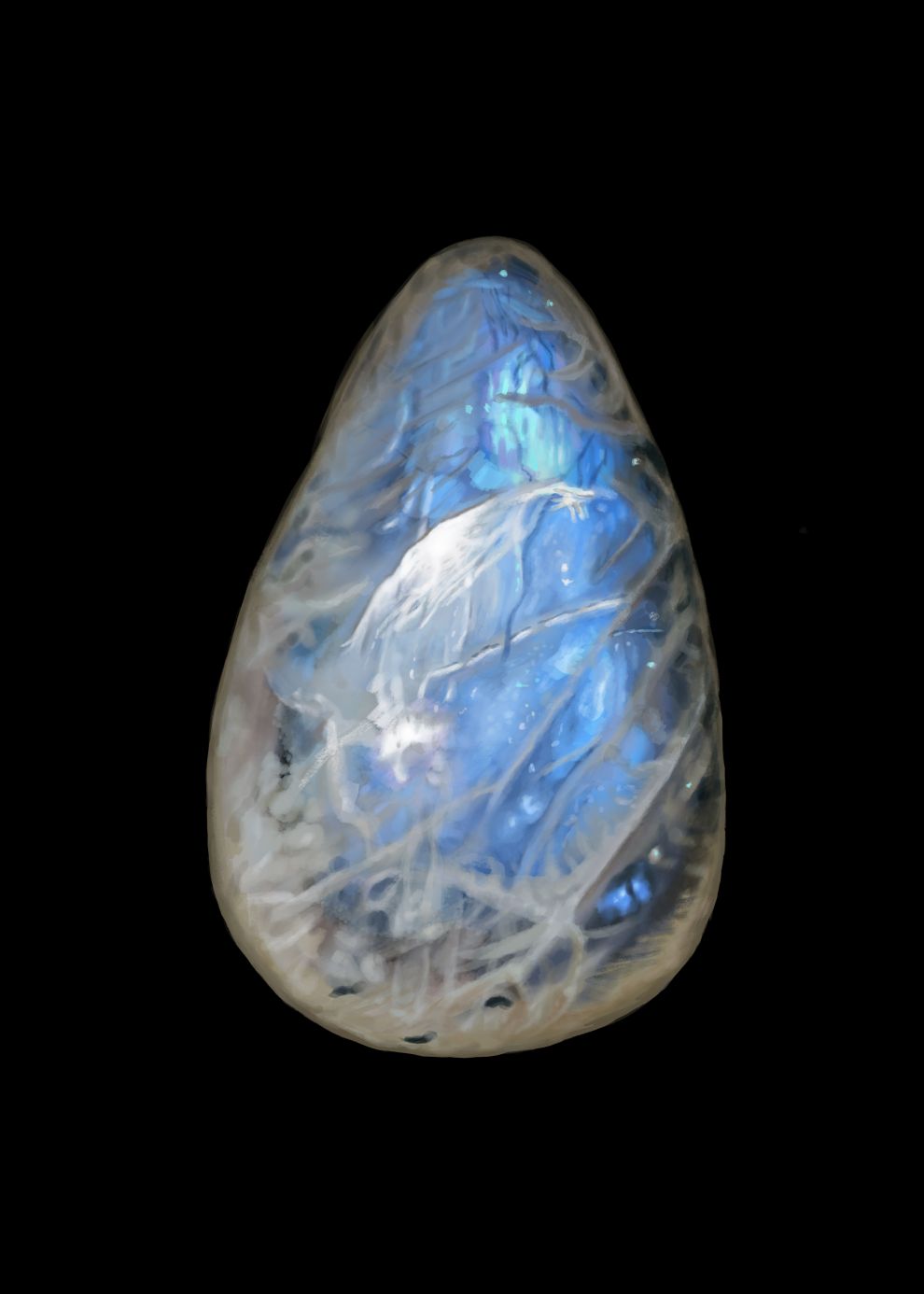 Hello everyone! Time for another of my shinies

. This time I would like to share my rendition of a Moonstone. Moonstones are wonderful and magical things, and I have spent lots of time admiring their shiny magical goodness while studying the plentiful reference. The moonstone has been suggested to me by a fellow crystal lover, and I just had to paint one.. so fascinating! Remember, if you have suggestions of your own, I'll definitely take a look at them.
For the newcomers - I begun painting crystals/gemstones/minerals as an exercise and a way to clear my head and eyes between other projects, but over time it has developed into a passion

. I hope you enjoy!