prices are non-negotiable
extra art for them all can be seen here:
toyhou.se/skooma/characters/ta…
cherry cheesecake: $306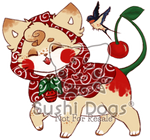 starry sundae: $711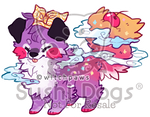 taurus: SOLD to
SnakePill
for $555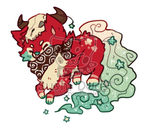 galaxy cupcakes: SOLD to
Free-Shade
for $186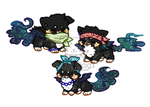 jellyfish gummies: SOLD to
XxCandyKittyxX
for $65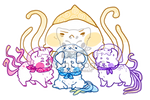 cancer: SOLD to
the-kawaii-king
for $243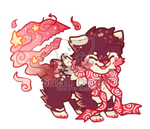 dino cupcake: SOLD to
Free-Shade
for $310
soosh appraisals:
sta.sh/2a6atp819xd
if you want me to hold a design for a little while (no more than about a week) i will take a non-refundable deposit of ~10% of the price of the design. the remaining ~90% of the payment is due on the last day of the hold. the length of hold i'll do depends on the amount.
i will do payment plans for characters over $150. if we start a payment plan, you will pay at least 20% of the purchase price on the first day, which is non-refundable to deter unserious buyers. the remaining amount will be paid in installments at least every 2 weeks, and in the amount of at least 20% of the purchase price. (minimum deposit and biweekly payment amount will vary by price. there will be no more than 5 payments allowed, including the deposit.)

i have more characters for sale also, details below