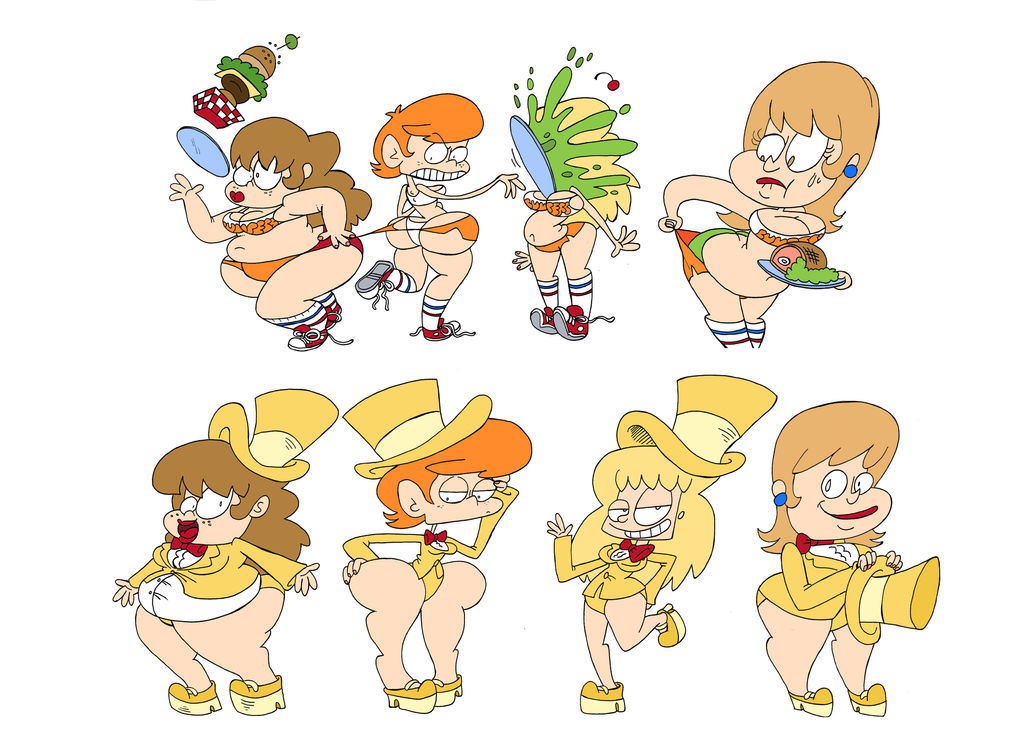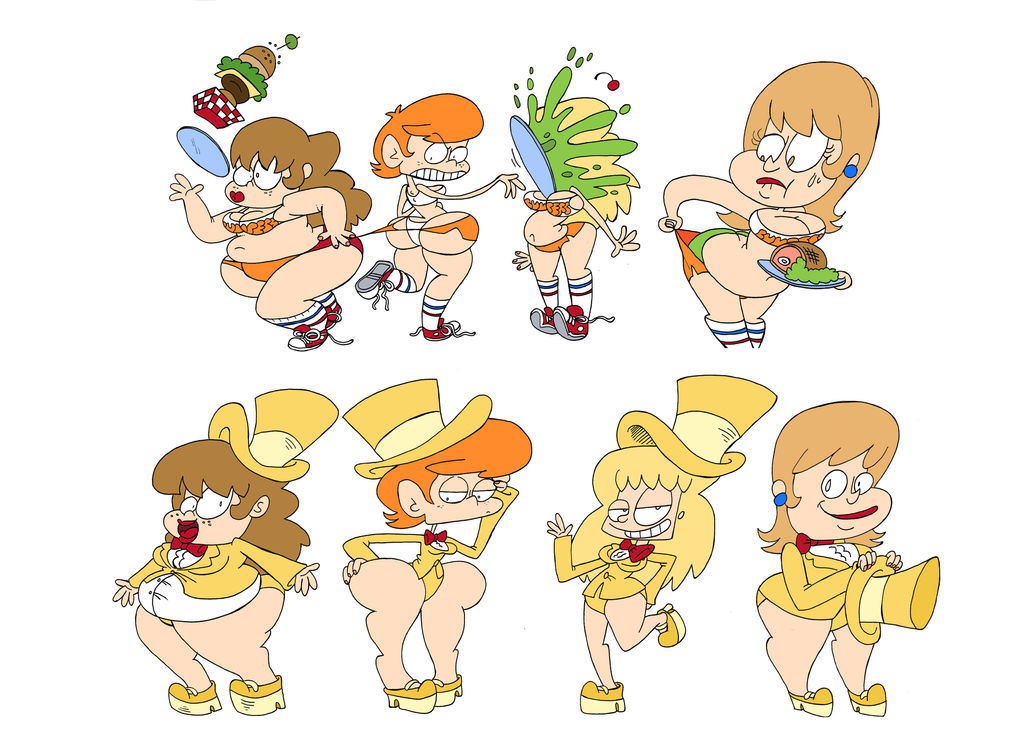 :agenctc-24icon:'s Candy, Chelsea, Alison and Veronica tried their hand as Bumpers waitresses, buuuuuuut it looks like they're just not cut out for the job! You can tell they're all much more comfortable when they return to their old Kickline uniforms!

You have a most interesting and unique style
Reply

They might not fit the action but they got the looks for sure! Sexy pot bellies!

All the best,

Chris
Reply

They're fun to see in either job, that's for sure.

I've always enjoyed your takes on these four, and this pic is included here. Props for the cool socks n sneakers on the Bumpers uniforms, and many thanks for both interpretations here! Great job as always, and keep up the nice work!
Reply

Discomfort aside, they certainly fit the look! And they all work beautifully in your style, too!

Reply

Meh, it's not really a good job if you don't get to wear a hat while working, is it?

Reply