Need a quick reference for what matches I have planned for Courtroom Conflict? Look no further!
This will be updated as I get more matches prepared. Completed Episodes are placed in order of occurrence, but Upcoming Episodes are not.
Keep in mind that these are separate from the claims of the rest of the DB community. This works in both ways, so you can feel free to do any of the matches on here yourself. At the same time, don't be upset if one of the matches on here is one you have claimed yourself.
New to Courtroom Conflict? Check out this handy-dandy video.
Episode Rules:
1. Characters have no prep time prior to the fight and have no knowledge of each others' abilities, capabilities, etc. unless otherwise canon and/or applicable to the matchup, ie. a same-series fight. This is a pretty standard rule for most VS shows. Combatants will go into fights blind to what their opponent(s) can do to maximize the equal playing field.

2. Non-standard material will still be taken into account if the opponent is given something non-standard in turn. Even if non-standard items/feats/transformations aren't used, they will likely be mentioned in passing in the verdict, but will not play a role in deciding the match. Stuff like this is ultimately up to my discretion. As an example, Power Cosmic Spider-Man would not be used in vs. Leone because it's not part of Spidey's typical arsenal, and Leone has nothing to add to stack up to including it, both in terms of the matchup and in terms of entertainment value. Other instances will be evaluated on a case-by-case basis.

3. If there are multiple versions of and/or timelines for any given character, the version used will be specified. Otherwise, assume the standard/most-used version. Specifying the Spyro timeline or the version of Sonic in use would likely be done, as opposed to stating over and over again that Earth 616 will be used for Marvel characters. It'll be stated where it's important; that's all there is to it, really.

4. Material that is considered non-canon will be analyzed on a case-by-case basis. If it makes the matchup fairer or if both characters have non-canon material that could be featured that wouldn't outright break the matchup, I don't see a reason to not include it unless you're dead-set on staying canon to the character.

5. Special fight conditions will be equalized so long as they are not tied to one of the characters' stats. That means no speed equalizing for all you VS Battles nuts at home. As an example, Bobby Barrows pretty much dies on his own outside the abnormal flow of time within Clock Tower, and as such that factor will be equalized to a fair extent unless it can be changed within the confines of the matchup.

6. Regardless of a realistic outcome, characters will more likely than not go to their fullest capacities in battle. A fight wouldn't be entertaining if you just used half a character's arsenal because "X kills Y before Y uses Z power." If such an outcome is the case, it'll be mentioned in the verdict, but don't complain if you see that power/ability in the fight anyway. It's my job to make the best fights I can, and one of the best ways to do that is to go all out with the characters in battle, even if realism takes a hit.

7. Feats based on statements/word-of-god (WOG) claims will be evaluated on a case-by-case basis. Feats that are simply derived from word of mouth can be a little unreliable to some, and as such, they will be examined individually to be decided if I will take them into account.

8. Fight outcomes will primarily adhere to the characters and their personalities in combat, rather than strictly going off their stats. This isn't Death Battle, and whether or not the losing combatant(s) die will be largely dependant on whether or not the victor would go to that length. Even if the stats dictate absolute murder, the ending of a fight will play out more in tune with their personalities. Being realistic can often mean being untrue to the characters, which I see more as a disservice to them than anything else most of the time.
Completed Episodes: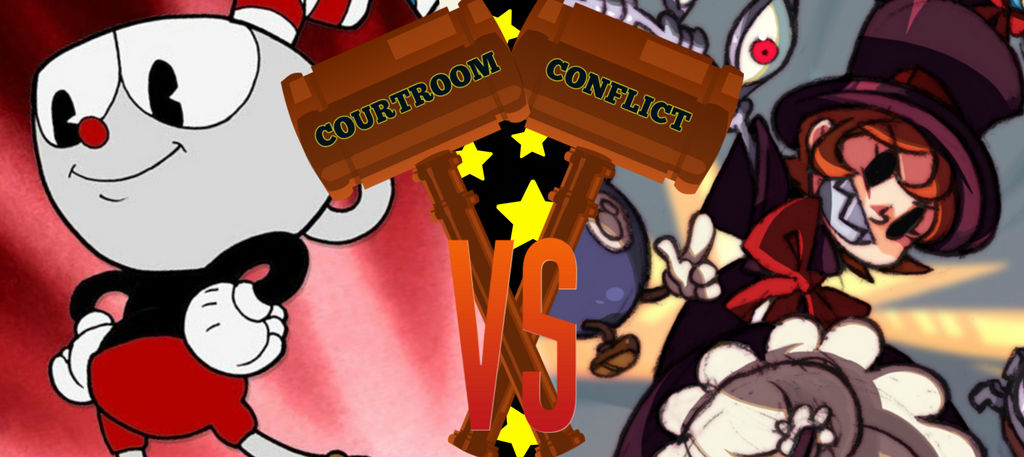 Saturday Morning Cartoons: Cuphead vs. Peacock
Witness Testimony:

Witness Testimony: Cuphead vs. Peacock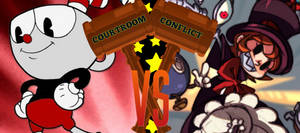 Starlow: For almost a hundred years now, people all across the world have sat in front of their TV screens to laugh along with the antics of their favorite cartoons! Filled with lovable characters, zany adventures, and somewhat violent sense of humor, cartoons have warmed the childhood hearts of several generations.

Bolo: In fact, cartoons have become such a staple in pop culture that there are characters and properties dedicated entirely to paying homage to the comical medium. But in a battle of video game toons on the take-up of their missions to eliminate the big baddie at the end of the journey, one of them's being taken off the air.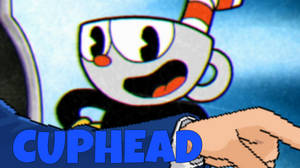 Bolo: Cuphead, the devil's unfortunate servant for soul contract fulfillment...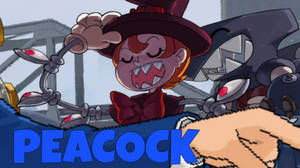 Starlow: ...And Peacock, Lab 8's spunky high-tech anti-Skullgirl unit! I'm Starlow and he's Bolo, and we're
Cross-Examination:

Cross-Examination: Cuphead vs. Peacock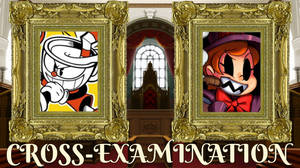 Bolo: We've looked at all their info, so you know what that means. Time to switch on the TV.
Starlow: Saturday morning cartoons have never been more violent than right now! Here we go!
COURTROOM CONFLICT presents...
A GALACTICATTORNEY production...

Cuphead & Peacock
in
"Cartooney Contract Clash"!
A Written Battle © GA Entertainment LLC., 2017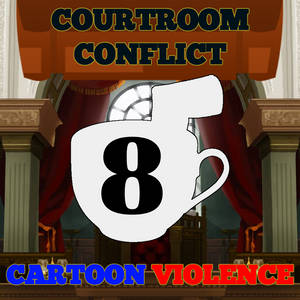 Setting: Inkwell Isle, World 1 - Die House
King Dice: Hrmmmmm... Let me see here...
With one hand placed on his angular chin, the Devil's right-hand man inspected the Soul Contracts laid on the ground in front of him. He read off the names on each contract in his head - Goopy le Grand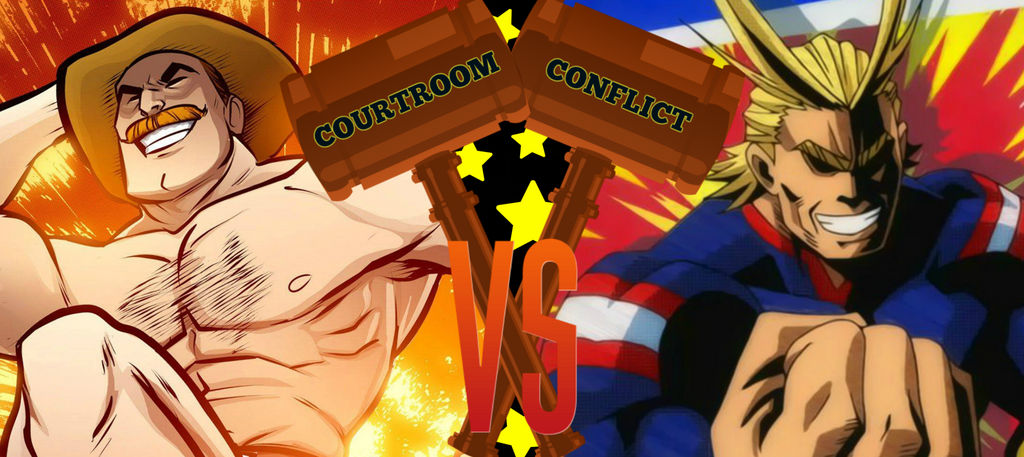 Super-Strong Superstars: Saxton Hale vs. All Might
Witness Testimony:

Witness Testimony: Saxton Hale vs. All Might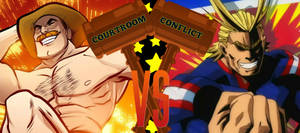 --GA's Recording Studio, 8:56 A.M.--
Starlow: ...This is weird... Where's Bolo? He's usually here a lot earlier than now and it's almost time to do the intro...
"I'm afraid mister Bolo had to take off for some adventuring duties."
Starlow: E-eek!! W-who said that!?
"Ah, that's right. You can't see us yet, can you? Apologies."
Starlow: W-what the... A tombstone just sprouted under the desk!?
Thoom!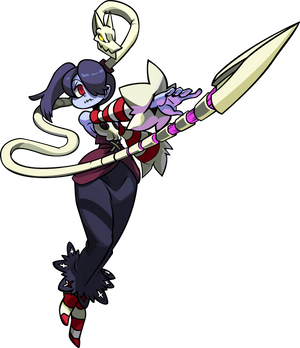 Squigly and Leviathan join the crew!
Starlow: EEEEK!! Z-ZOMBIE!!
Squigly: Oh! I'm sorry, I didn't mean to frighten you!
Leviathan: Milady and I apologize for alarming you. We're simply filling in while mister Bolo is away, you see.
Starlow: Oh... Um... O-okay then! Sorry for overreacting, heehee.
Squigly: It's okay! My name is Squi
Cross-Examination:

Cross-Examination: Saxton Hale vs. All Might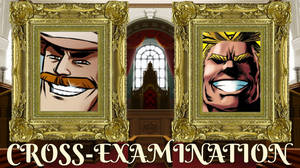 Squigly: It looks like that's everything they have and can do. Are we ready to start the fight now?
Starlow: We sure are! Time to watch a brawny beat-em-up!
Leviathan: Tallyho!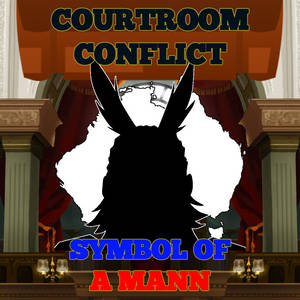 Setting: Sports Festival Stadium, Recovery Girl's Wing
The sounds of medical equipment beeping and humming echoed through the mostly quiet impromptu medical facility on the inside of the sports stadium. From her seat at her computer, Recovery Girl monitored the states of the two current patients entrusted to her care: Izuku Midoriya and Little Mac, both of whom were pretty badly beaten up from their earlier battle in the UA Outsider Battle Medley. Both of them had a broken arm, as well as several other assorted injuries across their bodies.
Recovery Girl: I suppose I won't harp on him this time since he wasn't completely destroying his body like in the Sports Festival...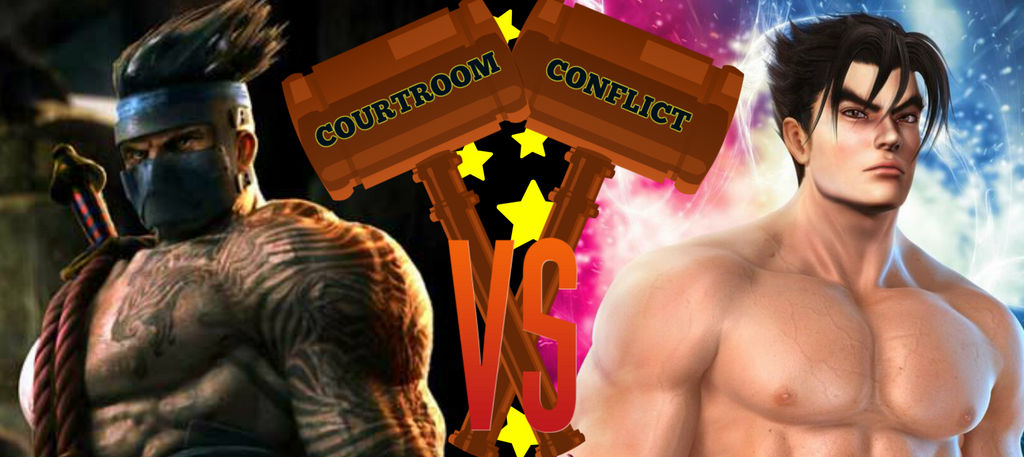 Tame the Power Within: Jago vs. Jin Kazama
Witness Testimony:

Witness Testimony: Jago vs. Jin Kazama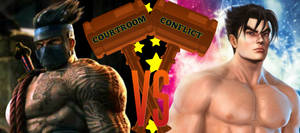 Squigly: Power is something everyone wants in one way or another. Some want the power to create, others want the power to help. And there are some who just want power in order to destroy.
Leviathan: Not everybody has the luxury of desire, however. There are those who can never attain the kind of power they desire, be their end goals as they may. And there are some still who hold immense power within them... But refuse to let it out. Because within them is the power to end everything.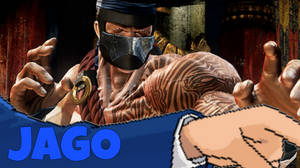 Squigly: Jago, the Tibetan monk and warrior of the Tiger Spirit...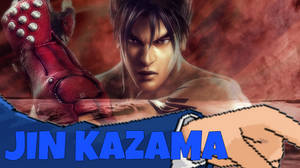 Starlow: ...And Jin Kazama, the Lightning of Fate who wields the Devil Gene. I'm Starlow, she's Squigly, and he's Leviathan, and only one power-holding martial artist will see the day's end in this Courtroom Conflict!
Jago
Aliases: The Tiger Warrior, The Tiger Monk, Shadow Ja
Cross-Examination:

Cross-Examination: Jago vs. Jin Kazama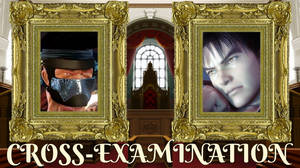 Witness Testimony for this fight:
Leviathan: The fighters have been thoroughly analyzed. The time for combat has drawn near.
Starlow: Then let's get it going! Tiger vs. Devil, let's go!

The Curse of Power
Setting: Tibetan Mountains
...
...get...
...Get up...
...Get up, Jin...
As a voice in the back of his head pushed him to stand, Jin Kazama groaned lowly as consciousness returned to him, the first thing greeting his senses was a stinging cold all around his face. Bringing one arm up to push himself to all fours, Jin saw he had been lying face-down in a blanket of snow for... Some time, he assumed. When he tried to remember what had happened up until now, his head ached profusely.
Jin: Urgh... What the hell...?
Jin's whole body groaned in protest as he brought himself to his feet, the tattered brown rope draped over his upper bo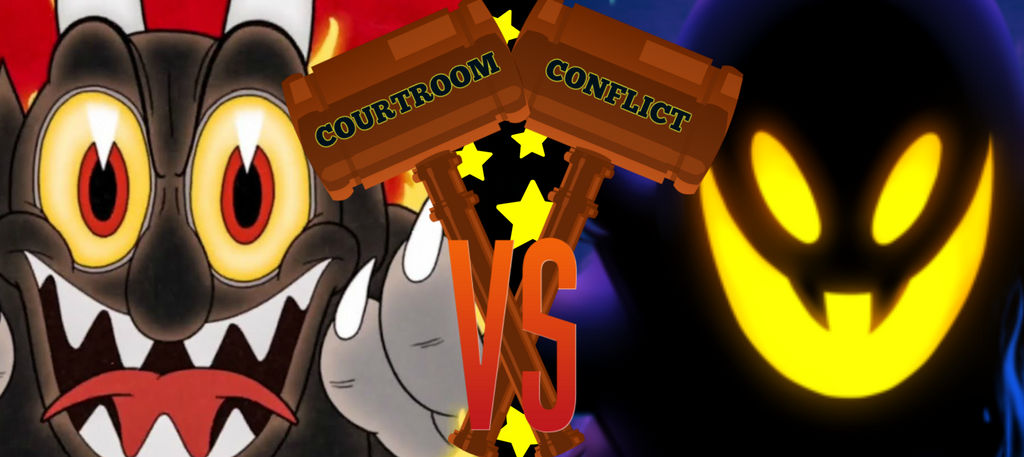 The Dastardly Dealmakers: The Devil vs. The Snatcher
Witness Testimony:

Witness Testimony: The Devil vs. The Snatcher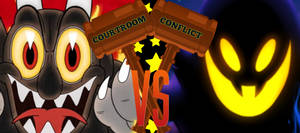 : Many adventures have the heroes meeting and teaming up with an ensemble cast of characters. Some might help the hero out of the goodness of their heart, while others... Not so much.


: There are many in the world who care for little more than their own personal gain, will manipulate whoever they can to get their way. But in the case of these two terrible tricksters... Take caution before you put pen to paper on a contract with them.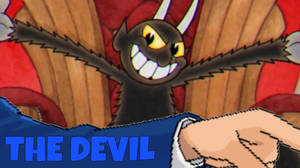 : The Devil, Inkwell Isle's casino-running soul proprietor...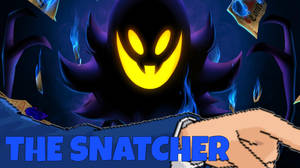 : ...And The Snatcher, the ghostly overseer of Subcon Forest! I'm Starlow, she's Squigly, and he's Leviathan, and one of these two is about to sign their life away in a Courtroom Conflict!
The Devil
Cross-Examination:

Cross-Examination: The Devil vs. The Snatcher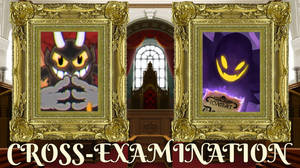 Witness Testimony for this fight:

: I believe that's everything to cover about them. That means we're ready to start!


: Perfect! Place your bets, everyone, and let's deal with some devils!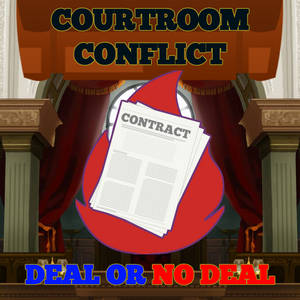 Setting: Inkwell Hell, The Devil's Casino
It was a fine day to run The Devil's Casino. Patrons were swarming the establishment from all across Inkwell Isle, betting and gambling across its many gaming tables. Skeleton busboys and waiters bustled to and fro, offering the guests drinks as they rolled die after die. The profits were steadily raking in as gamblers were fueled into reckless streaks, giving everything to toss the dice just one more time. On any other day, the manager of such a lively casino would have a carefree smile on their face as their riches piled up f

Dark Calamity: Bowletta vs. Elder Princess Shroob vs. Dark Bowser
Witness Testimony:

Witness Testimony: Dark Calamity


Starlow: Eesh... This episode gives me the heebie-jeebies.
Squigly: Oh, that's right... Aren't all of today's fighters from your world, Starlow?
Starlow: Yeah. Only difference is... There's no Mario or Luigi or even Bowser to stop them this time. Only each other.
Leviathan: That's right. These three final bosses of the Mario world will face off to see who is the most potent villain.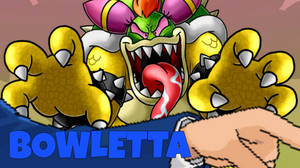 Starlow: Bowletta, the freakish result of Cackletta's soul taking over Bowser's body...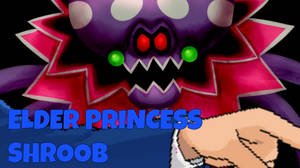 Squigly: ...Elder Princess Shroob, supreme ruler of the planet-marauding Shroobs...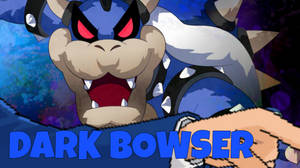 Leviathan: ...And Dark Bowser, the culmination of Bowser's DNA within the Dark Star.
Starlow: I'm Starlow, she's Squigly, and he's Leviathan, and only one dark force will come out standing in this episode of Courtroom Co
Cross-Examination:

Cross-Examination: Dark Calamity (Part 1)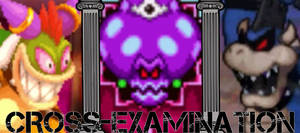 Squigly: All three enemies have been analyzed... It's time for an apocalyptic throwdown of darkness.
Leviathan: The time has come. Let the battle begin!
Starlow: Eek... I can't watch!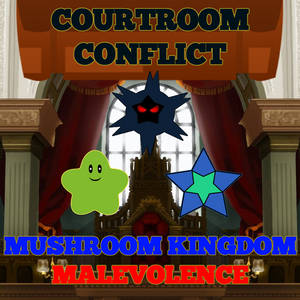 Setting: Bowletta's Throne Room
A sense of dread filled the air as Mario and Luigi leaped up the tall stairway leading to the center of the throne room within the huge flying castle. They'd fought long and hard to make it to this point: trouncing Koopalings, Fawful, and the castle's many puzzles and perils. If they didn't win here, the Beanbean Kingdom below would surely fall to the enemy's power. Mario, displaying a brave face, hopped up each and every stair towards the top of the staircase without hesitation or worry. Luigi, following behind him, was less confident and had a slight frown of worry.
At last, they reached the top, and they beheld the disgusting-looking

Cross-Examination: Dark Calamity (Part 2)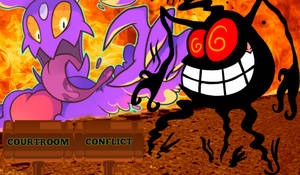 Heads up! This is Part 2 of this Courtroom Conflict. If you haven't read Part 1, click the link below and get yourself up to speed!
And now, back to where we left off...
Setting: Bowletta's Belly
???: You're still standing? Ugh... What a loathsome pest you are!
Out of nowhere, a purple mist began forming a few feet in front of the insect, clouding together until two long arms sprouted from the fog. The clawed hands on the ends of the gaseous appendages twitched and moved around eerily as more fog pooled into the center.
???: I shall finish you off quickly... And then eat you for lunch!
Out of the fog appeared a huge, terrifying purple head, with nightmarish eyes that peered down at the black insect. Its body finished forming, and Cackletta's Soul spread its arms wide with a ferocious roar, preparing to easily squash its foe. It raised one long, purple arm and swiftly br
Upcoming Episodes: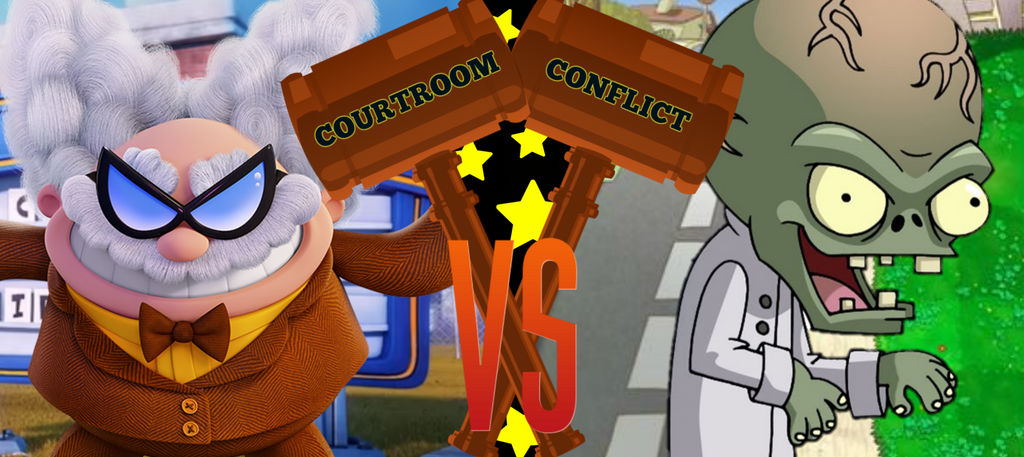 Small-ish Scientists With Perplexing Mechs: Professor Poopypants vs. Doctor Zomboss
Witness Testimony:
Cross-Examination: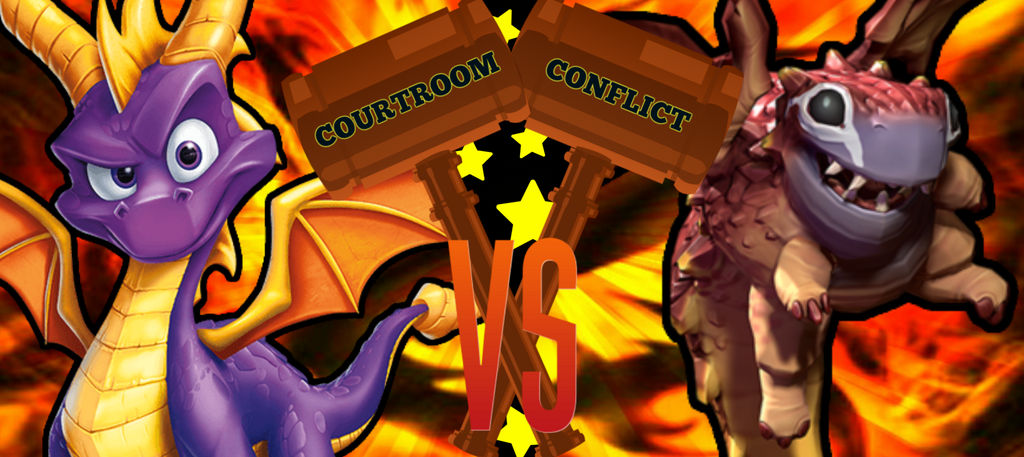 Burn, Baby, Burn, Dragon Inferno: Spyro vs. Skaarf
Witness Testimony:
Cross-Examination:

Misery Made Me A Fiend: The Beast vs. Frankenstein's Monster
Witness Testimony:
Cross-Examination: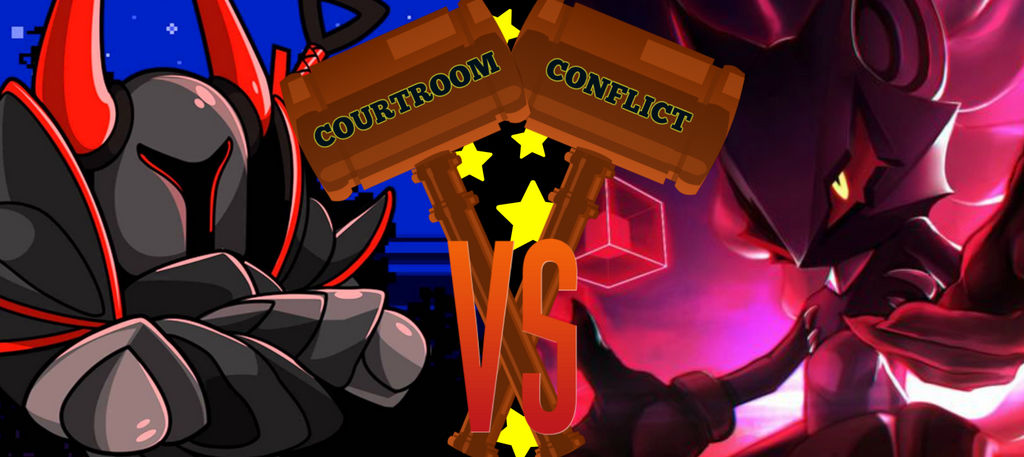 Antagonistic Enigmas: Black Knight vs. Infinite
Witness Testimony:
Cross-Examination: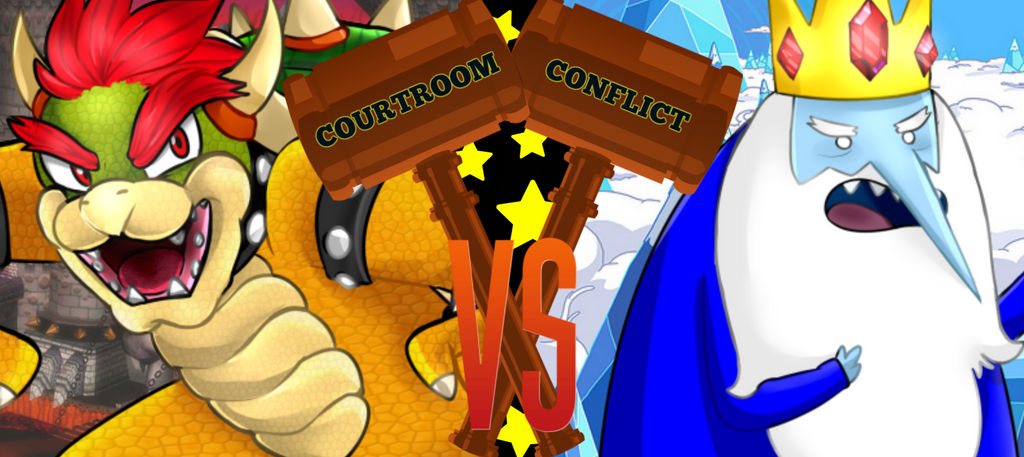 Snatch the Pink and Pretty Princess: Bowser vs. Ice King
Witness Testimony:
Cross-Examination: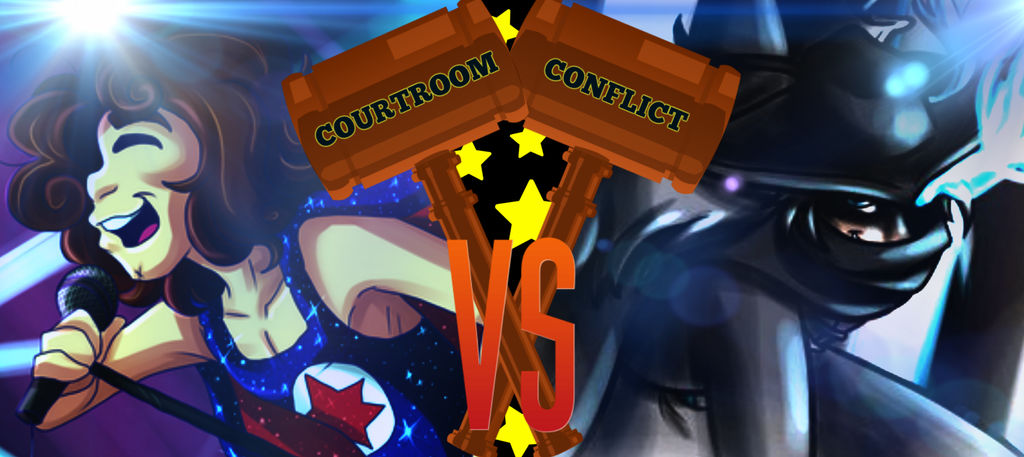 Rocking Your World... And Your Universe: Danny Sexbang vs. Jonny Atma
Witness Testimony:
Cross-Examination: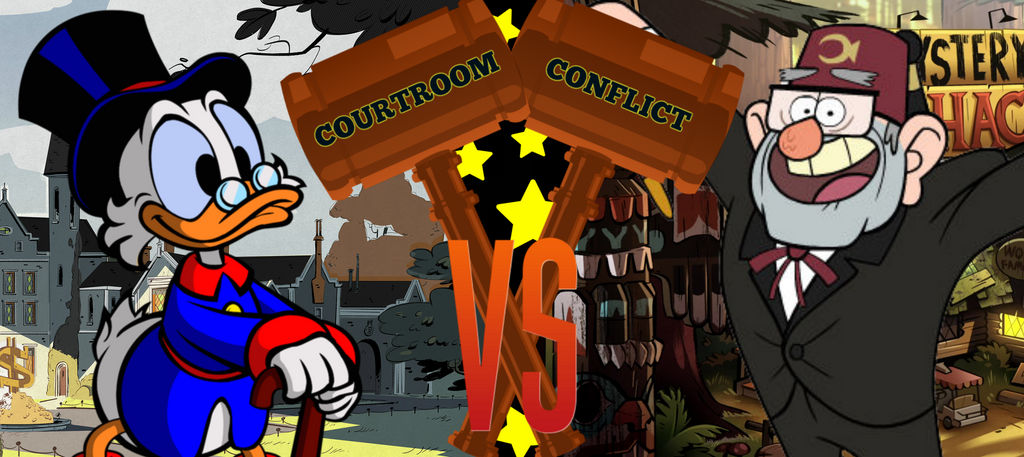 Penny-Pinching 'Till They Cry "Gruncle": Scrooge McDuck vs. Stan Pines
Witness Testimony:
Cross-Examination: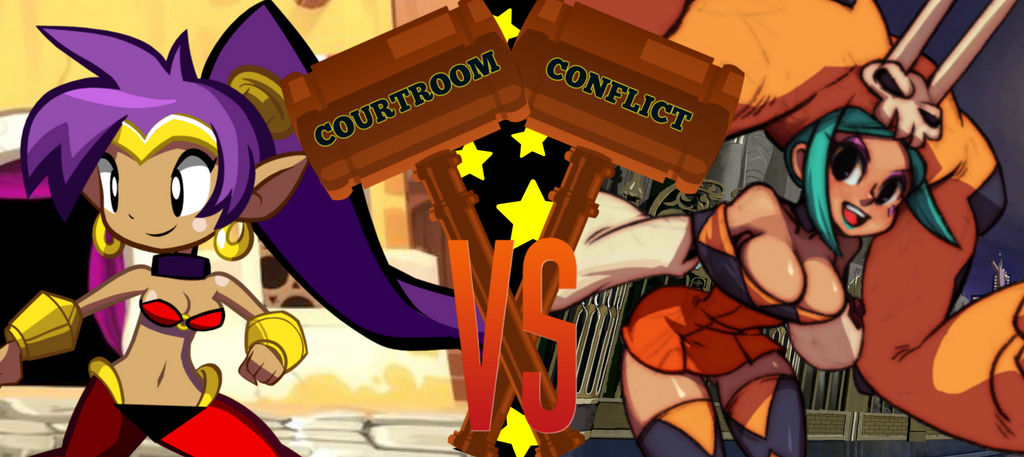 Now That's Using Your Head: Shantae vs. Cerebella
Witness Testimony:
Cross-Examination: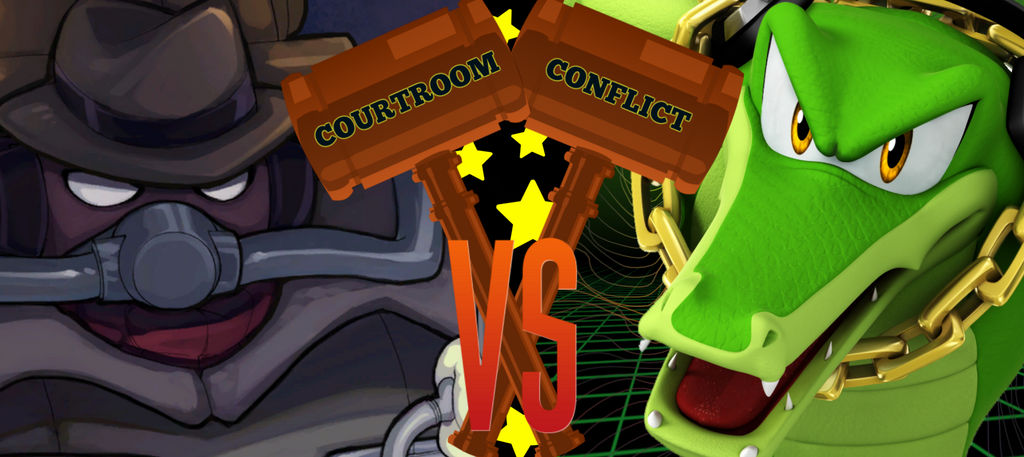 Back On The Street, Back On The Beat: Big Band vs. Vector
Witness Testimony:
Cross-Examination: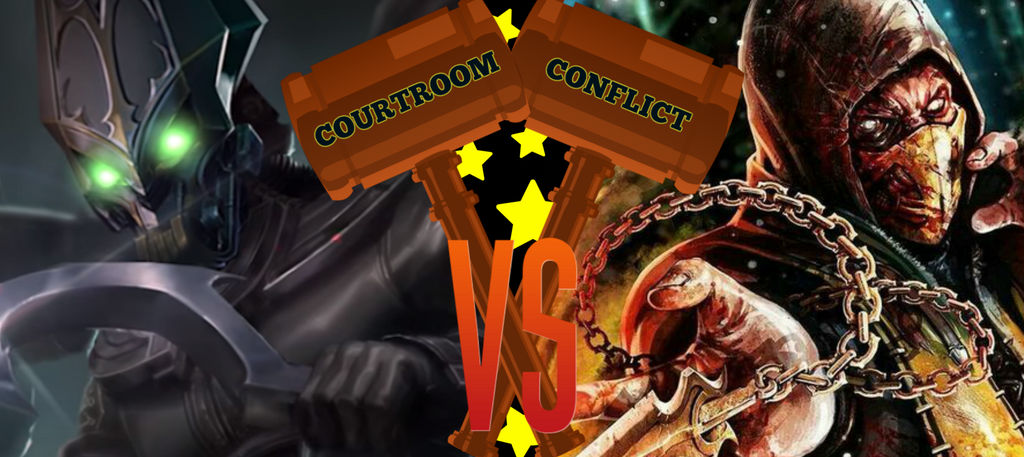 In Servitude To The Darkness: Churnwalker vs. Scorpion
Witness Testimony:
Cross-Examination: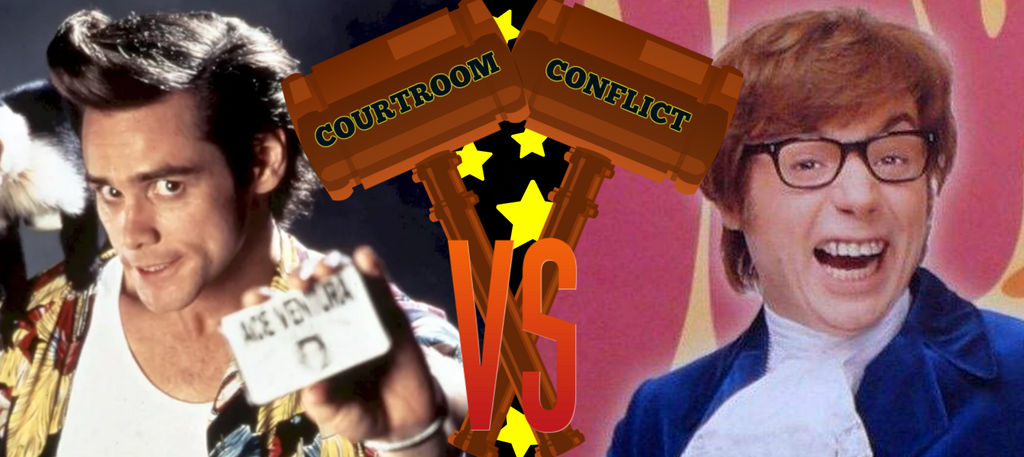 The Unprofessional Professionals: Ace Ventura vs. Austin Powers
Witness Testimony:
Cross-Examination: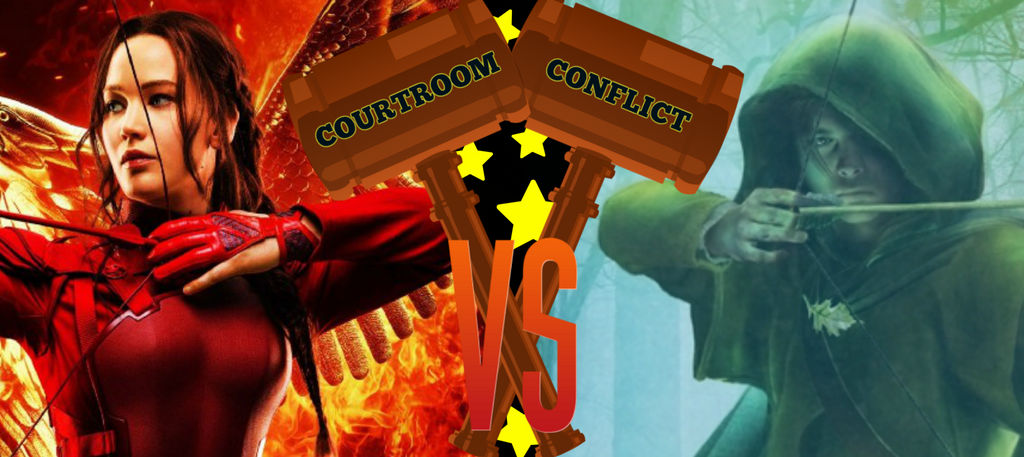 'Quiver' In Fear: Katniss Everdeen vs. Will Treaty
Witness Testimony:
Cross-Examination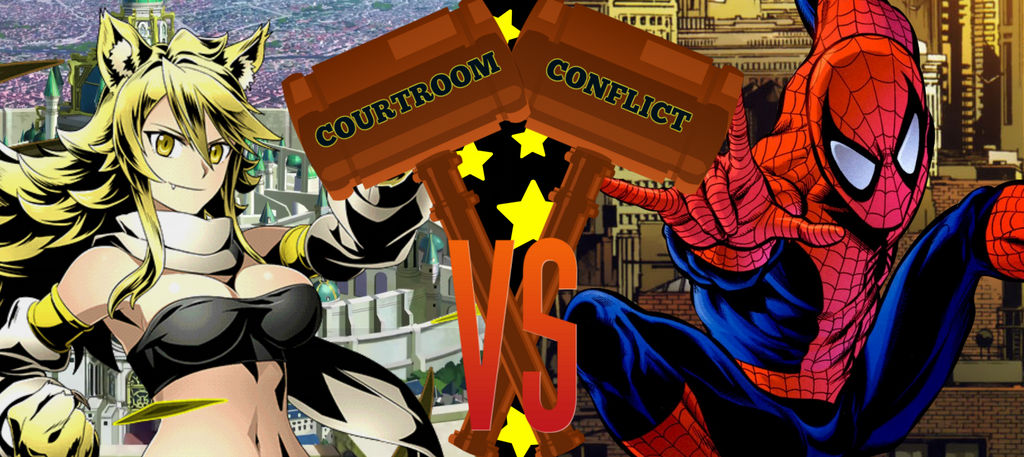 Animal Kingdom's Might: Leone vs. Spider-Man
Witness Testimony:
Cross-Examination: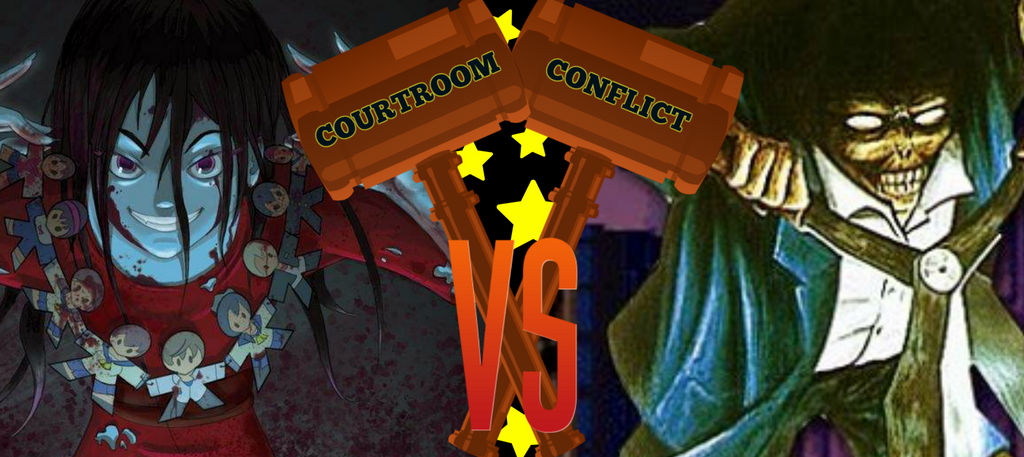 Don't Run With Scissors: Sachiko Shinozaki vs. Bobby Barrows
Witness Testimony:
Cross-Examination: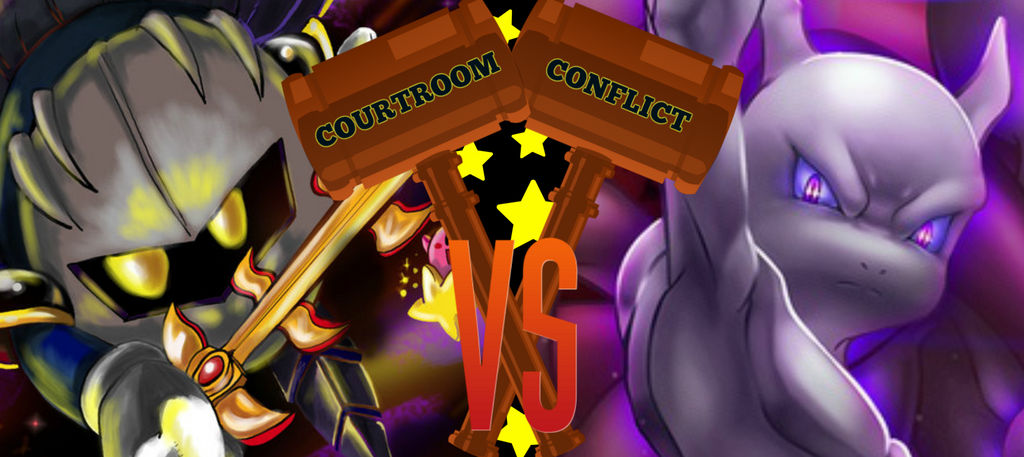 Fight Me, My Pink Brethren: Meta Knight vs. Mewtwo
Witness Testimony:
Cross-Examination: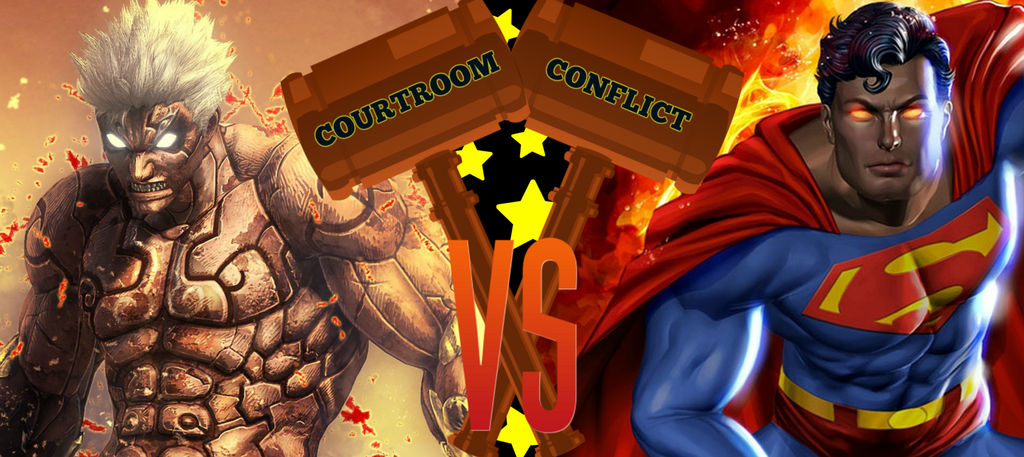 A God Among Men: Asura vs. Superman
Witness Testimony:
Cross-Examination:



Technology Titans: Iron Man vs. Dr. Eggman
Witness Testimony:
Cross-Examination: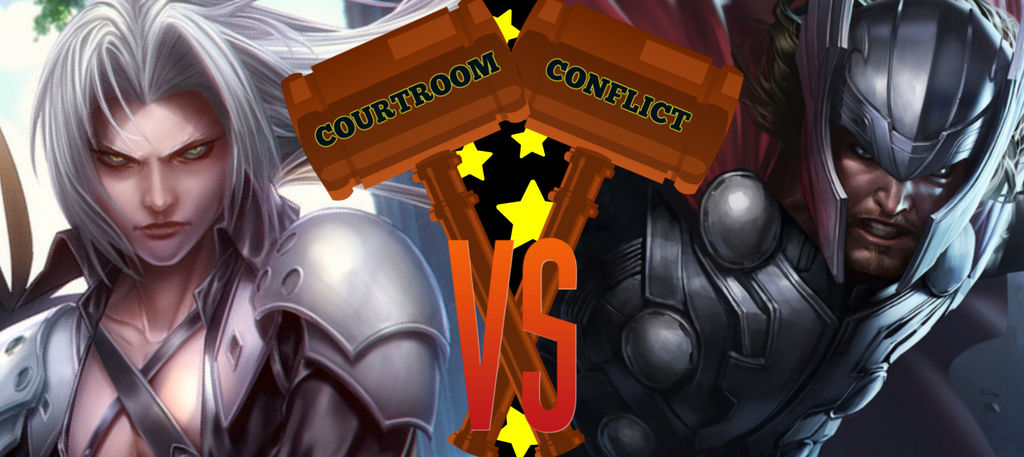 God Versus Angel: Sephiroth vs. Thor
Witness Testimony:
Cross-Examination: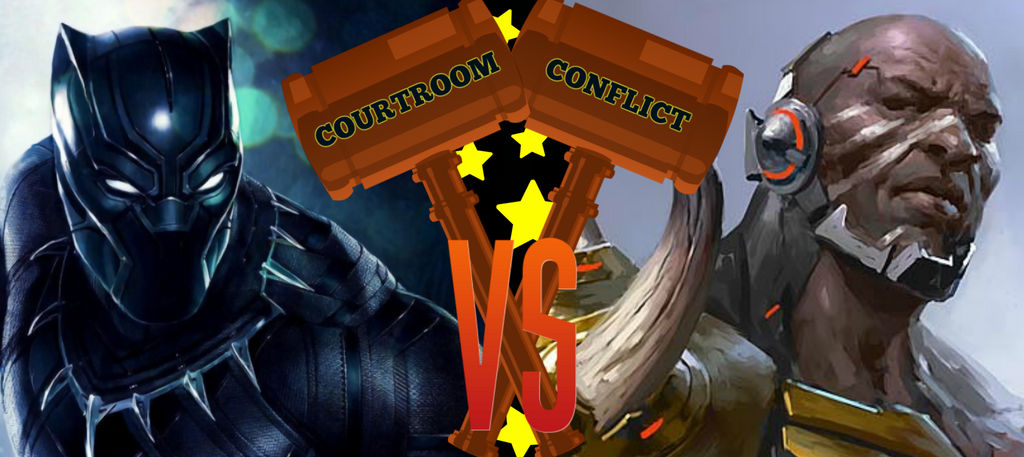 King vs. Conflict: Black Panther vs. Doomfist
Witness Testimony:
Cross-Examination: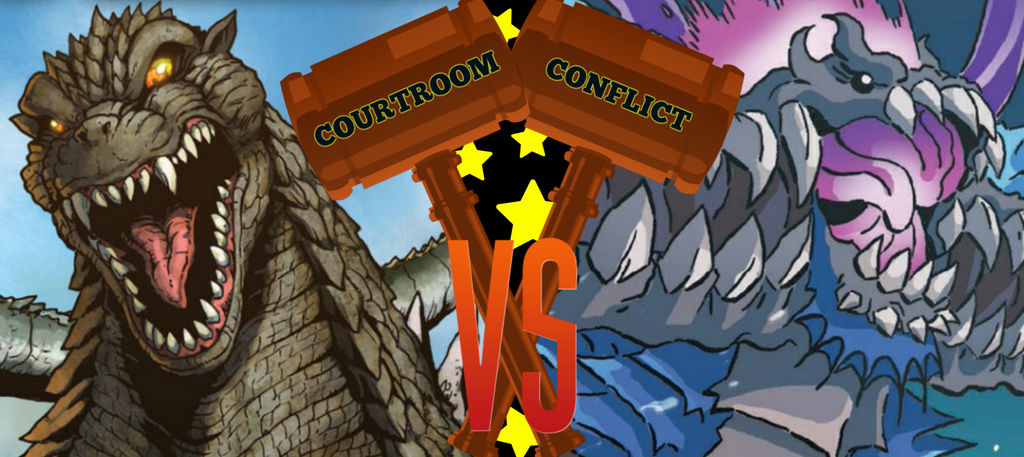 The Beast That Ravages The Land: Godzilla vs. Dark Gaia
Witness Testimony:
Cross-Examination:


The Blue Blurs: Sonic vs. Falco
Witness Testimony:
Cross-Examination:


Murderous Psychosis: Muscular vs. Venom
Witness Testimony:
Cross-Examination: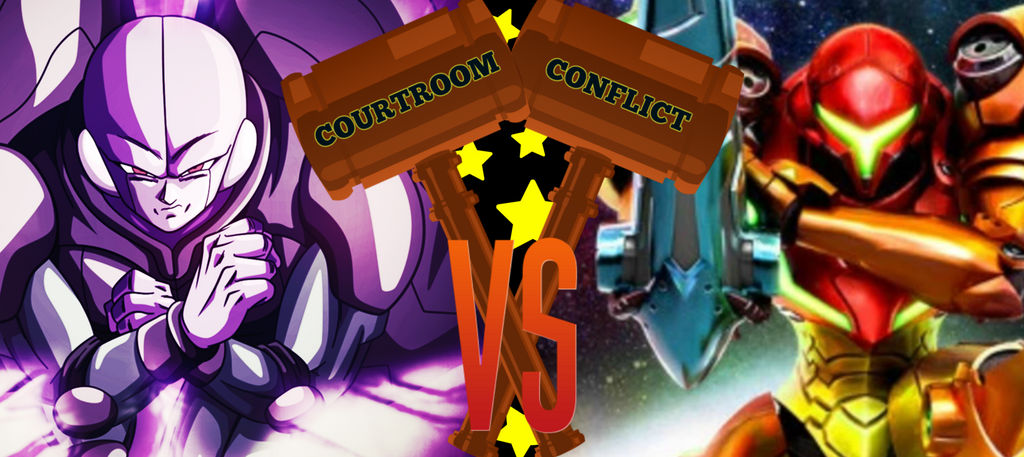 I Always Eliminate My Target: Hit vs. Samus
Witness Testimony:
Cross-Examination: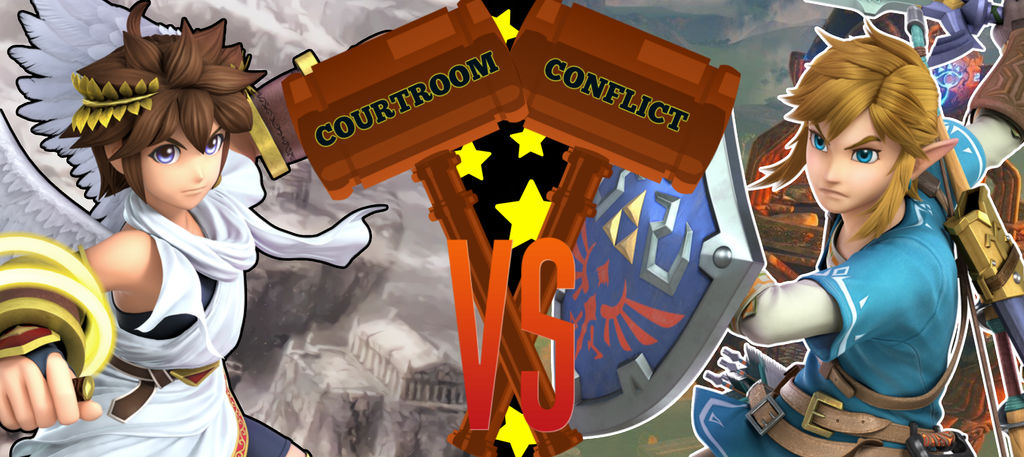 The Goddess's Chosen Hero: Pit vs. Link
Witness Testimony:
Cross-Examination:


There's A Monster In My Closet: Jason Voorhees vs. Leon Kennedy
Witness Testimony:
Cross-Examination: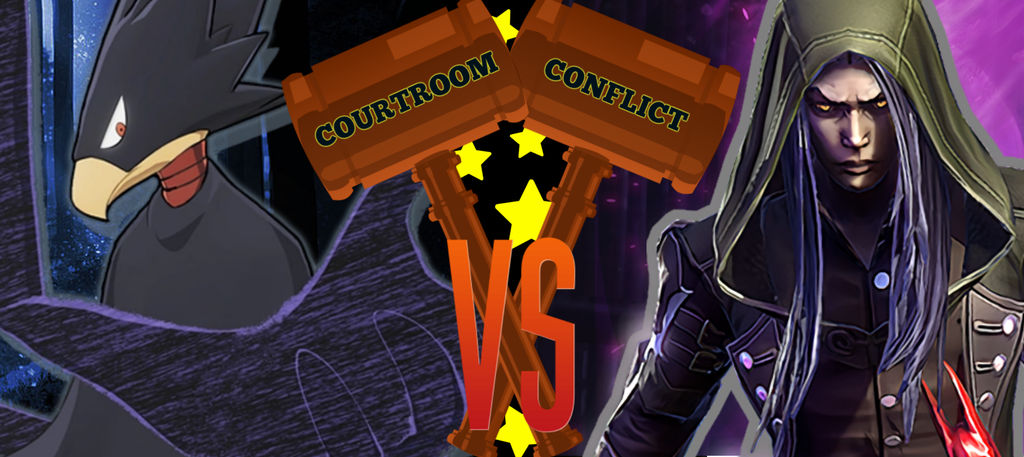 A Plunge Into Darkness: Fumikage Tokoyami vs. Samuel
Witness Testimony:
Cross-Examination: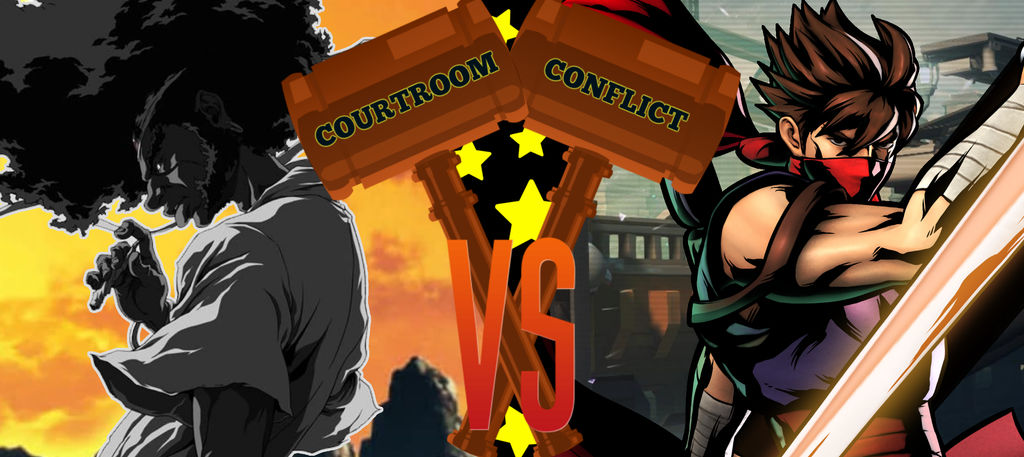 A Painless Death on the Blade's Edge: Afro Samurai vs. Strider Hiryu
Witness Testimony:
Cross-Examination: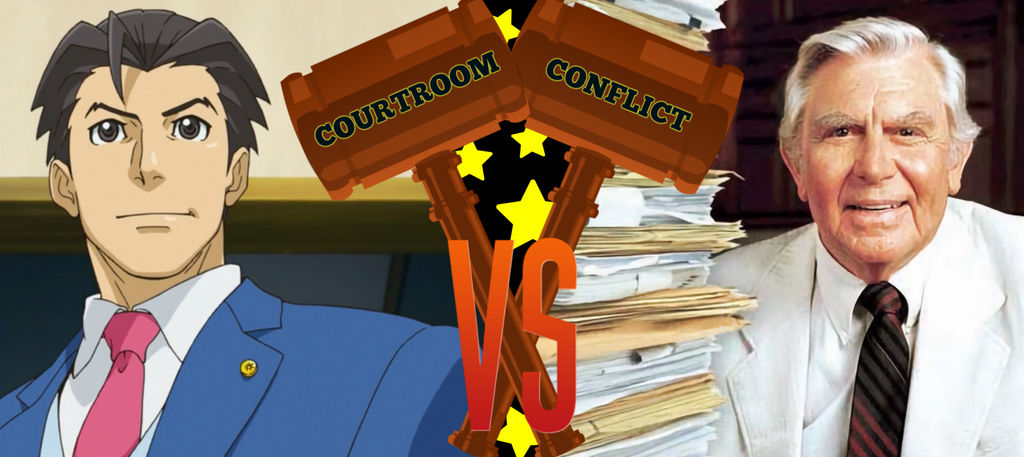 An ACTUAL Courtroom Conflict: Phoenix Wright vs. Ben Matlock (Series Finale)