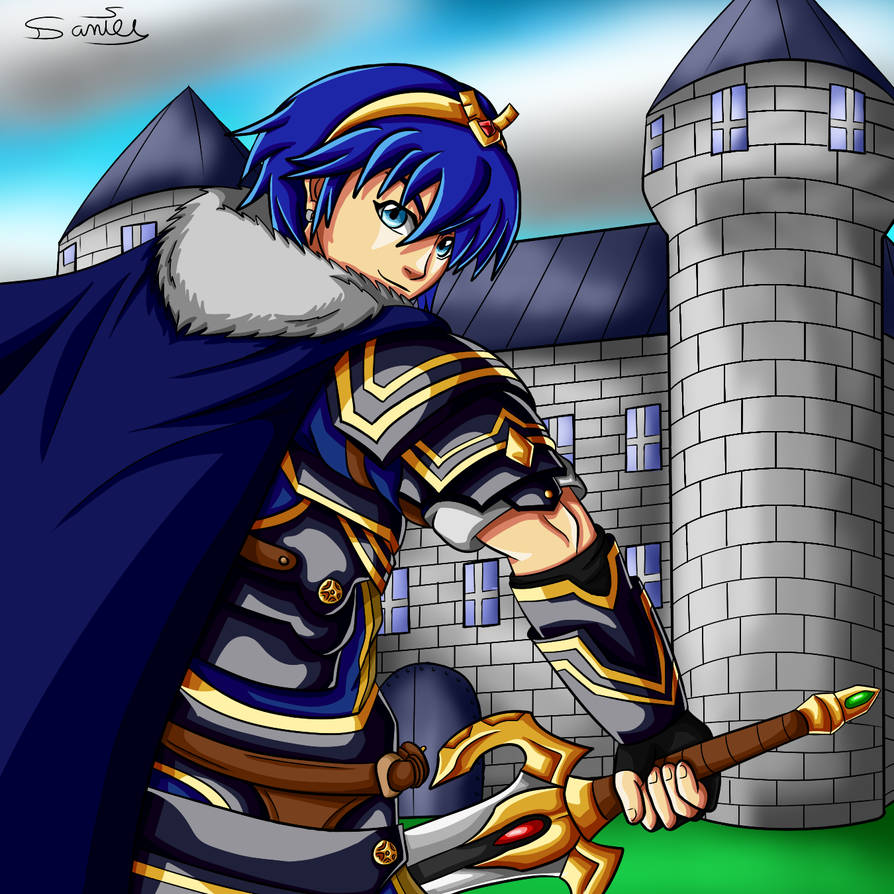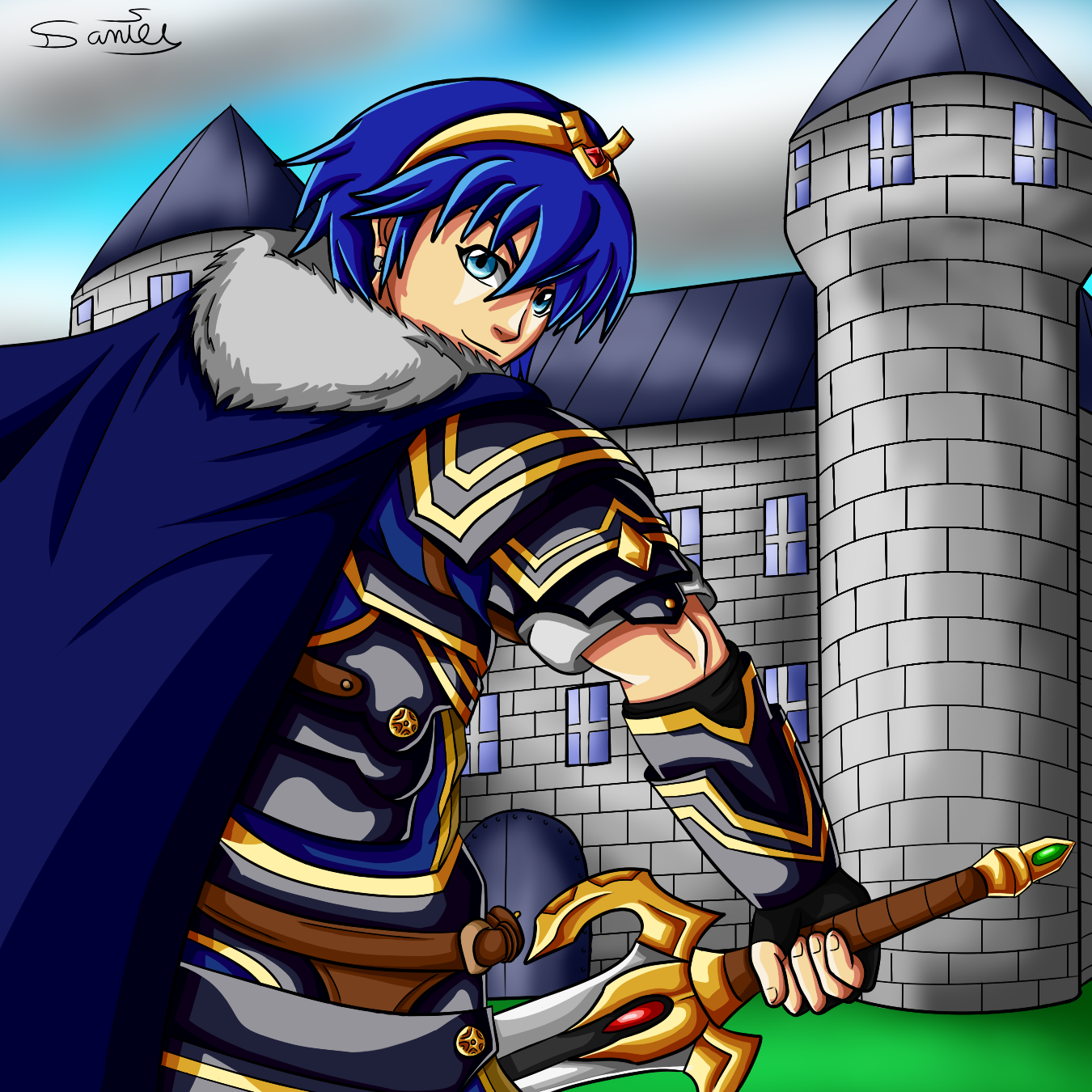 It's Marth from Fire Emblem!
The outfit is his Legendary Hero outfit from Fire Emblem Heroes. Legendary Marth is such a fun character to use! I wasn't able to get him in his original banner but now I have him at +4. Funny how life works out haha
Anyway this is my first drawing for 2019! I decided to do another Fire Emblem character but this time it's a guy since I've only drawn the female characters before. I thought who better to draw then the original Lord and my Smash Bros main haha
Here's to more drawings in 2019!
Thank you for looking at my art!
I have an Instagram with my art as well!
www.instagram.com/gakenzi_art/
Follow me on Twitter if you want!
twitter.com/Gakenzi

Reply

Reply

Amazing!!

Reply

Reply

Wonderful, very majestic and good-looking, as is the castle. Full of details on the walls, windows and doors, I love it.

Since I'm also a handsome guy like Marth, I like seeing this and identifying with him.
Reply

Thank you!
Yeah I decided to put a lot of effort into the background so I'm happy you like it!
I'm glad you like my drawing of Marth. Even if he's not a cute lady

Reply

No need to worry, you make drawings of both genders very attractive, and I like that for the very different reasons we discussed.

Reply

Reply

Haha thank you!
I'm always worried if I can draw attractive characters so you saying he's handsome makes me really happy

Reply

A great drawing
I love the Fire Emblem saga.
I love how you got King Marth.

Reply