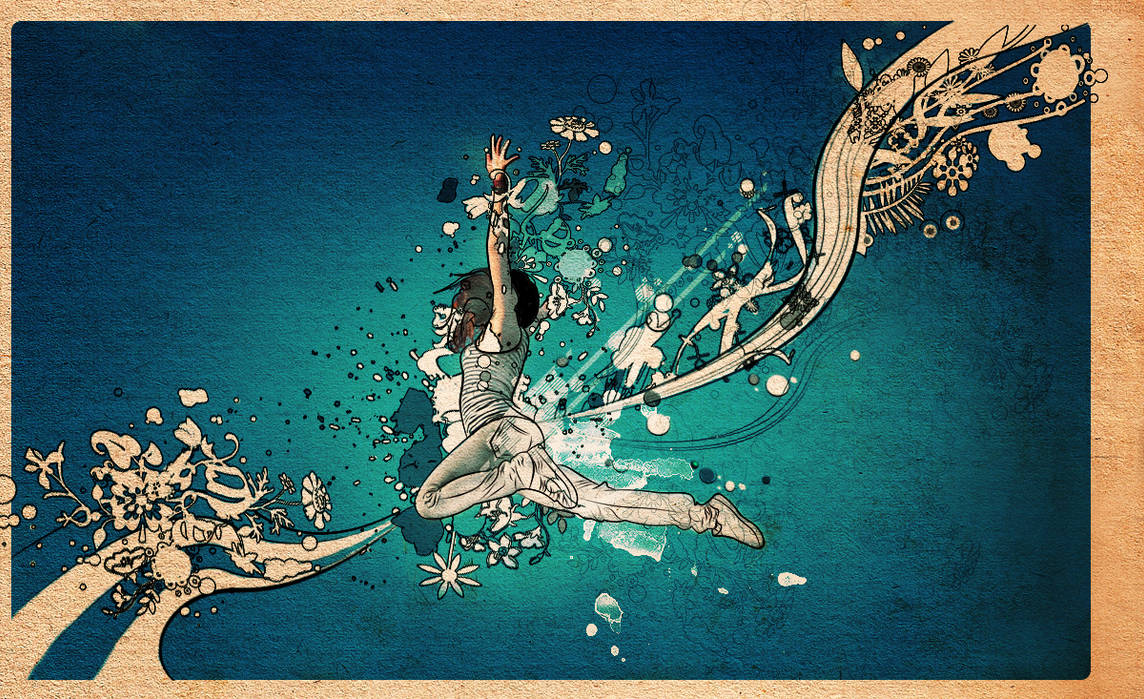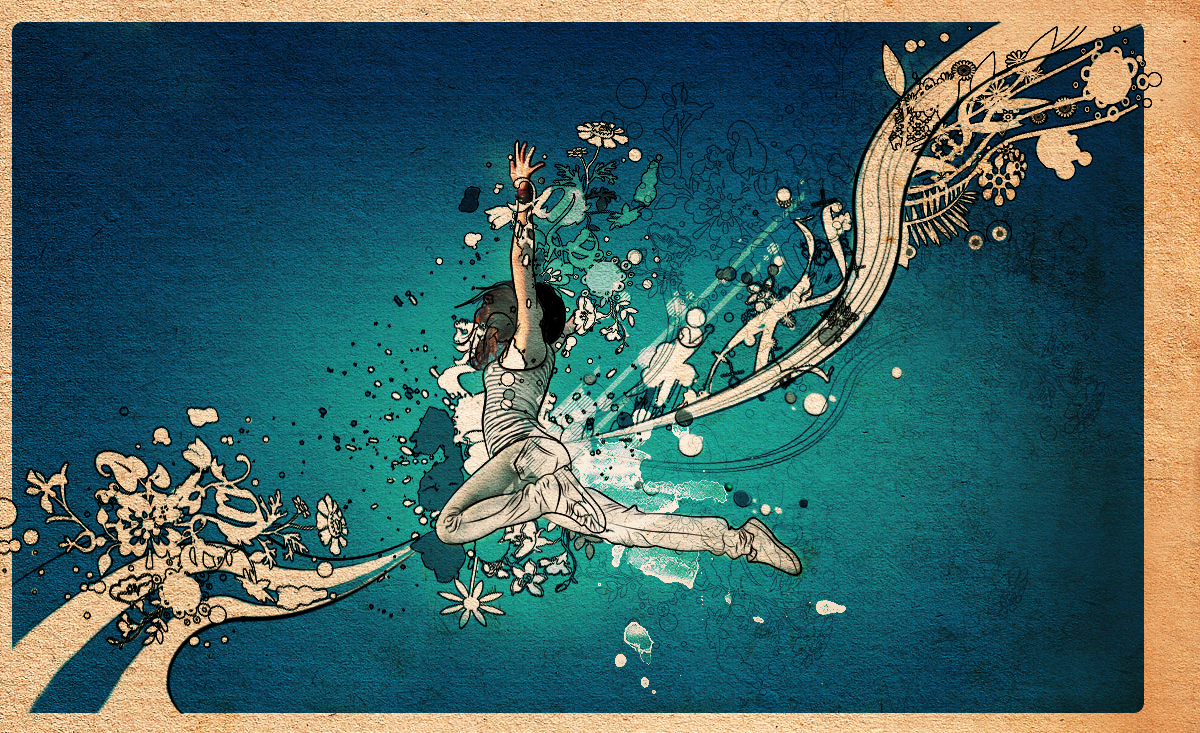 Hmmmm... Made in Ps, using the bloody pen tool -some say it's your friend, but I'm not that sure... Traced the girl, and le lines and circles. For the flowers, I started on my own tracing pictures but the results were hideous -and I mean it, horrible stuff- , so I deleted the layers and started de novo with brushes.
Some day -not too soon I guess

- I'll do everything on my own...
Edit: Some people asked so: No, I'm not currently in love. It's just the expression of the emotion

Resources
Girl and background: stock xchange
[link]
Brushes: Floral Mess by ~
aeiryn
Hmmm, it's 1200x733 So I guess that Full view it's needed