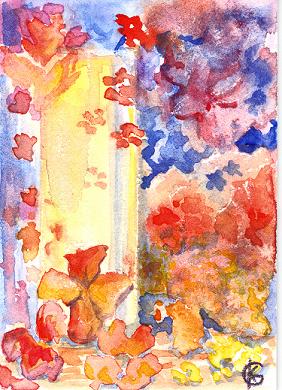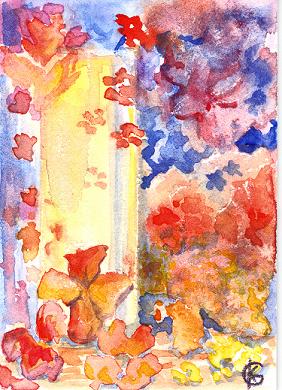 Watch
Actual size, watercolor and watercolor pencils on illustration board

An experiment. I'm trying different papers, trying to see what I like since I'm too lazy to stretch the normal 140 pound cold press paper I bought back when I wasn't really thinking much about watercolor materials, just that I needed something to paint with.

The illustration board was interesting. It didn't absorb like I'm used to, it took longer to dry once the board was soaked, and when dry, the paint dried quick, stroke by stroke, making blending difficult unless wet on wet. But I flooded this board, got a ton of color on it, and it didn't warp, bend, buckle or get damaged. The color floats more on the smooth surface, but with a fine touch you can make things happen. I was able to scrape back well enough with a sharp blade for highlights as well. I found it more difficult to pull color off once it was applied, but they were colors known for staining anyways.

I have the 300 pound Arches Hot Press to try next. I think it will be a toss up between the two of them. Anything to keep me from having to remember to stretch paper.