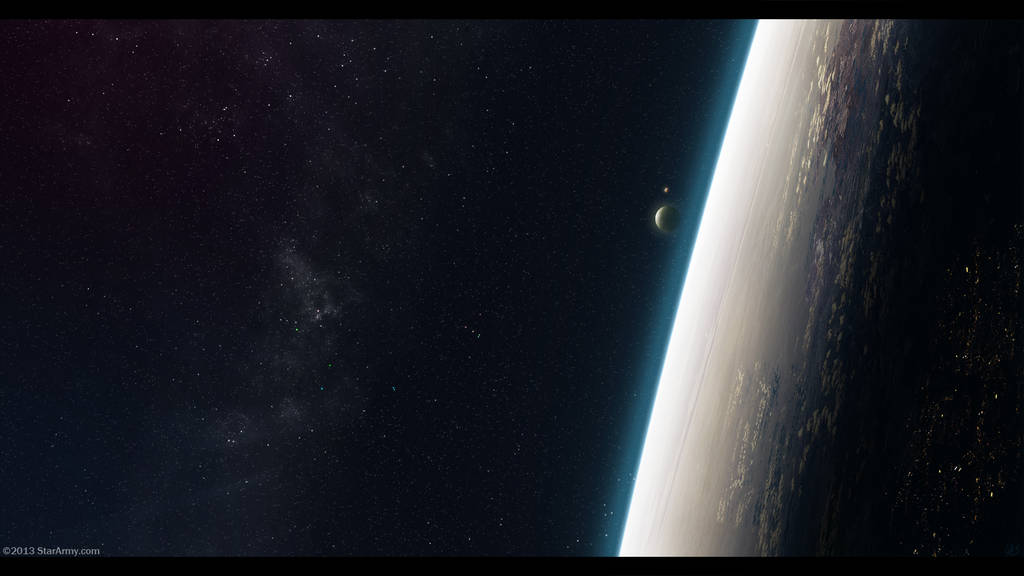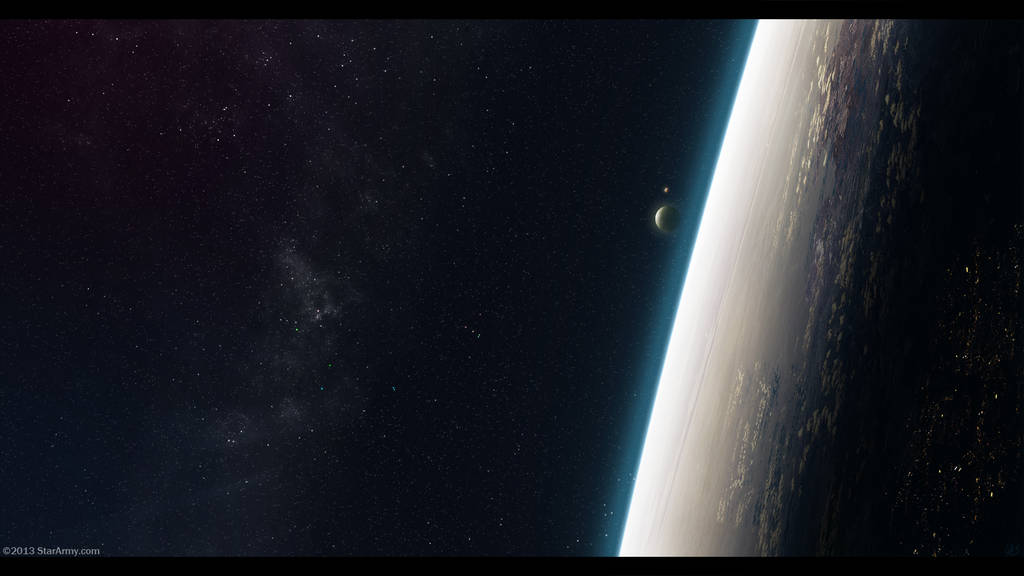 Watch
©2013 StarArmy.com [link]
Picture was made exclusively for StarArmy.com
__________________
Very similar to my "A New Home"
[link]
, though in this one I focused a lot more on the planets surface, to get the clouds, mountains, shores and that stuff in there.
Also a bit more calmer than "A new Home". Anyhow, I was really pleased with the results on this one.

Press Download Image for higher quality!
Layers: 39
Time: Approximate 4 hours
Size: 1600x900px (Original 3200x1800)
Feel free to comment and

!