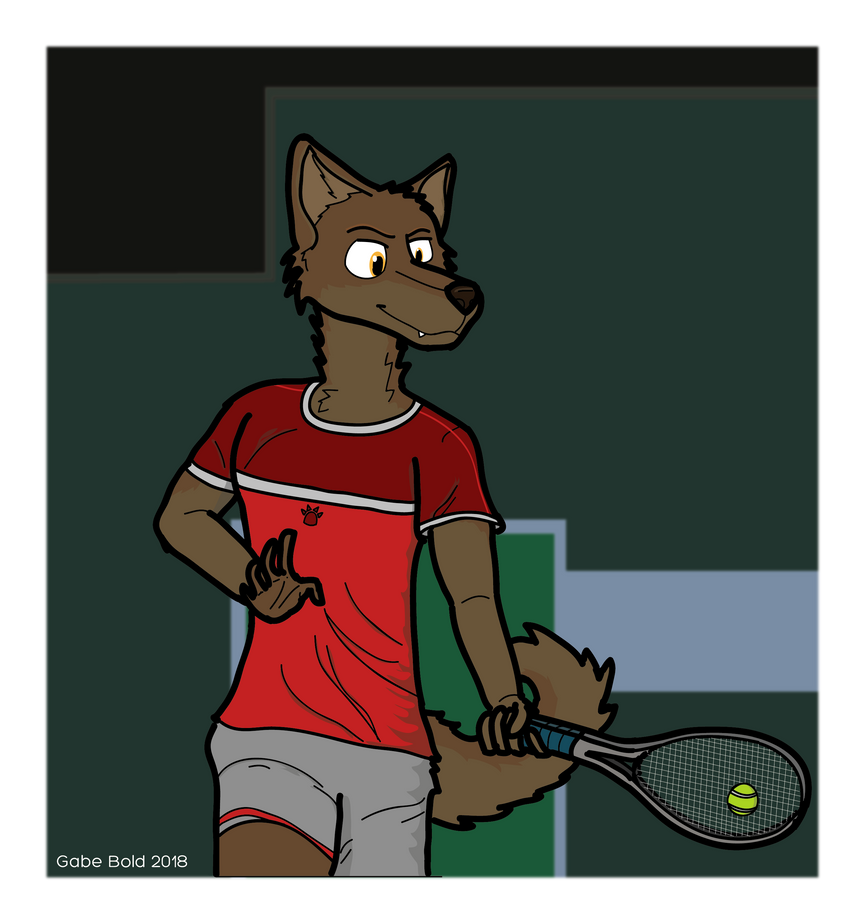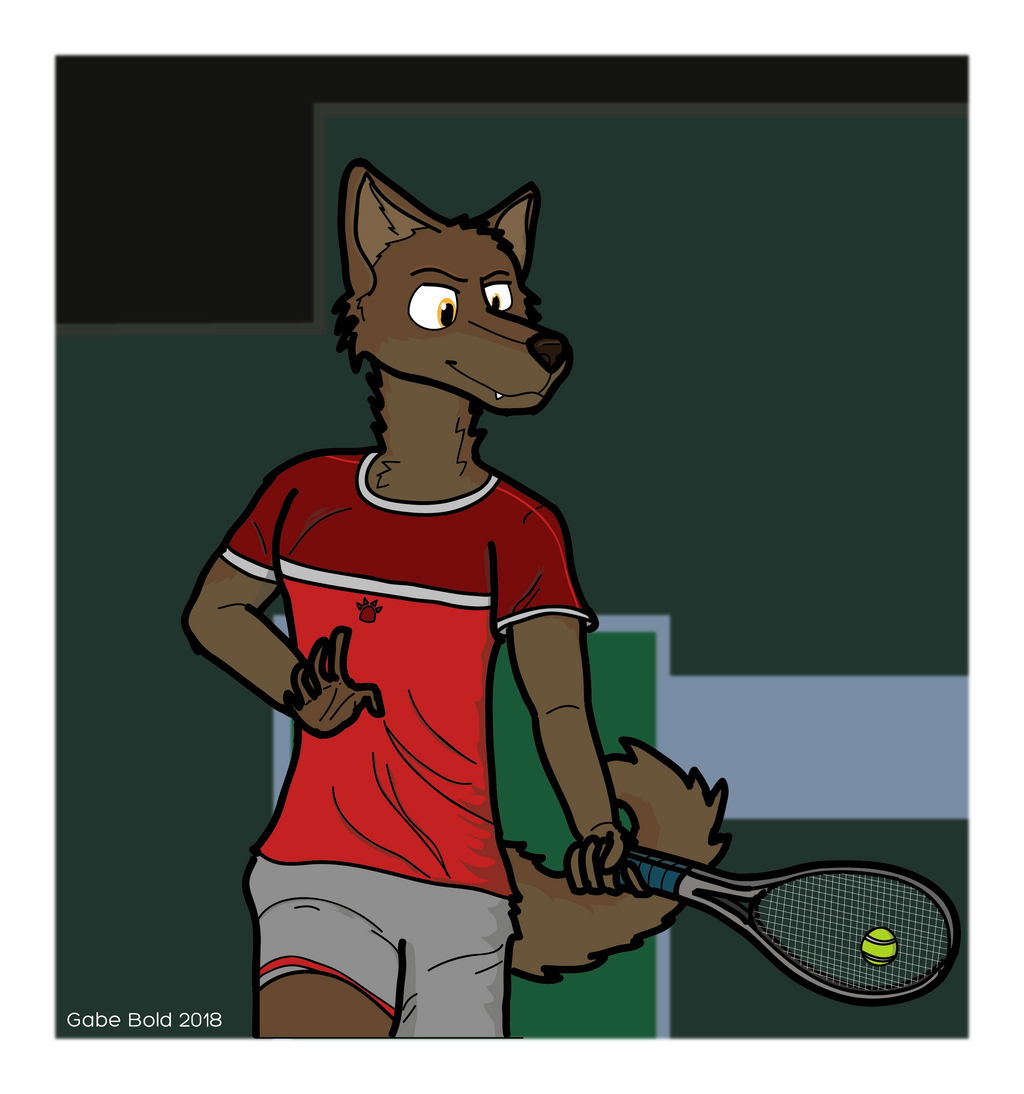 Watch
I love tennis, I really do. And when I saw that Kyell Gold was writting a novel(s) about it, I knew I had to read them. And after finishing the second volume of his series Love Match, I can say that it is an amazing book. It's a really well told story of someone who is in the path of becoming the best. And the book is not only about tennis, is about life, growing up, the things you do for the ones you love and discovering who you are in that process.

So here's my take on the main character of these books, Rochi Nguwe. He's a jackal (do you know how difficult is to figure out the fur patterns and color of this dude? very, very difficult) in his 18s. I like to think that in this particular moment, he is warming up for his upcoming match.

For this one, I decided to try with a new style that differs from my other drawings, specially in the muzzle. I really like how it came up, the pose and everything else.

Anyway, I really liked that book, a very emotional tale of someone who wants to become the best.