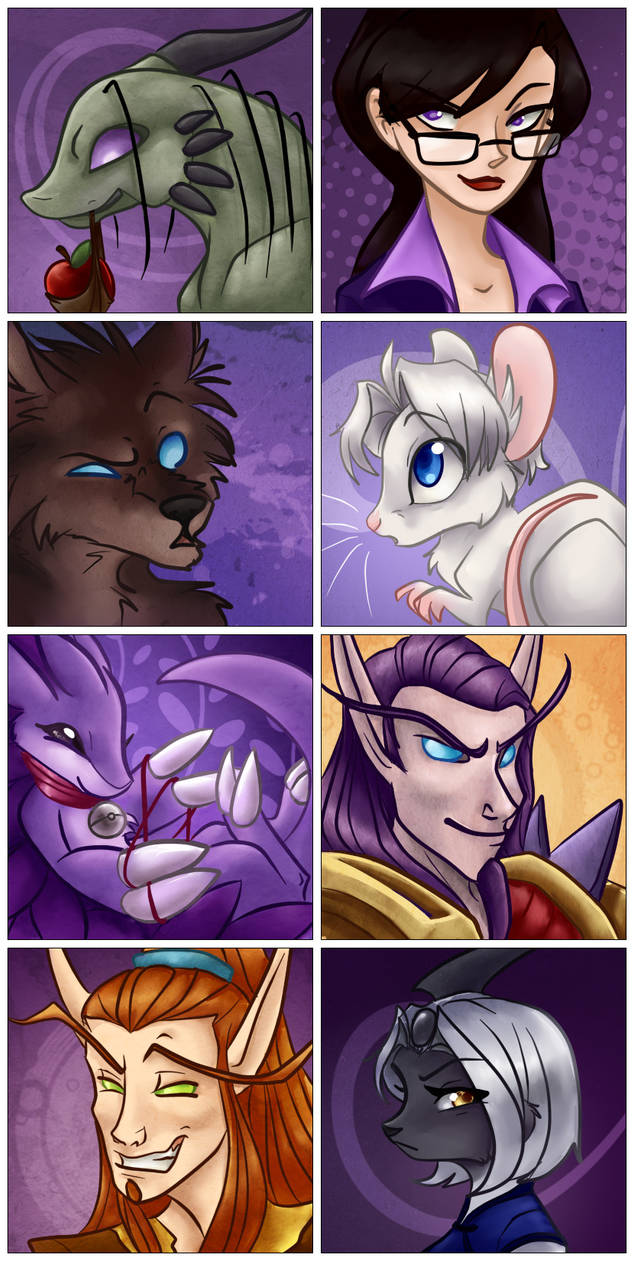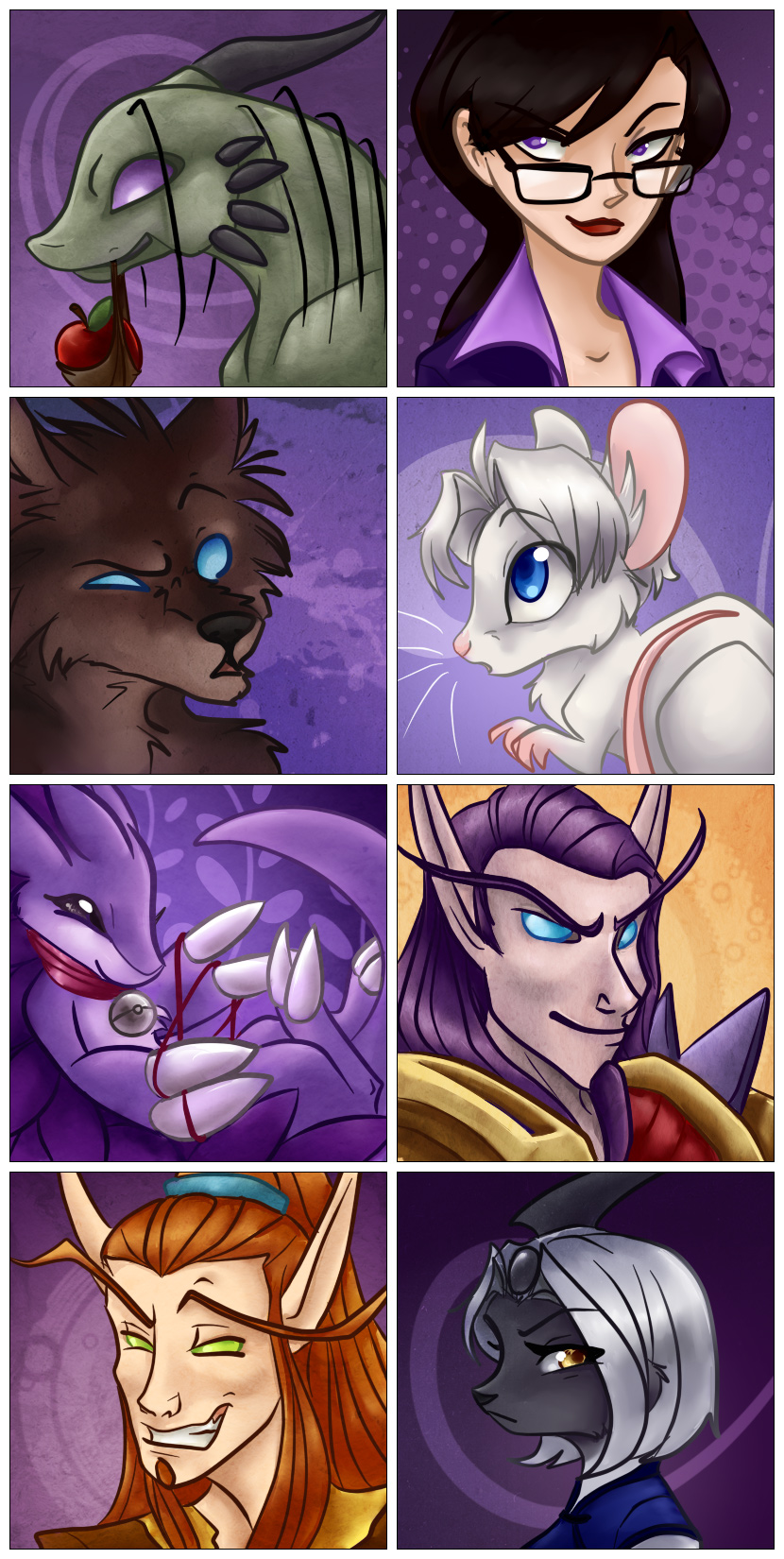 Watch
I finished all but one of these icons live over ustream back in September of 2010. The last I finished just tonight after far too long. Oops. HAHAHAHaaha.. ahem. Look at all of that purple!
Thanks to everyone who commissioned me. <3 These were so fun to do!
All characters copyright whoever etc I am incredilazy. SAI and Photoshop!
PS. I have a tumblr where I post sketches DAILY. Go look!
[link]