12-05 Final Round I Update
Almost all Gen IV Pokemon were drawn once and they look awesome!
Round II will start in the second week of June, all Pokemon that were claimed for round I but were not submitted by the artists until the 31st May will be available for Round II again.
Greets Reinhold
Update 19.03
Wow, 67 of the 107 Pokemon in Round I are illustrated already!
I can still use a lot of help for the Pokemon and Pokemon Move descriptions in our Generation III Tribute ..anyone able/willing to help us a bit?
Update 25.02.2019
YAS! All 107 Pokemon are claimed and if we don't have the USUAL little problems like artists just deactivating their accounts and not sending a short note about it ..or being not able to draw the Pokemon due to all kinds of problems we should have the first round completely done in May

Right now, around the half of all the Gen IV Pokemon are drawn already, thanks a ton at everyone of you for participating in our collaboration!
----------------------------------
Update 27.01.2019
That was an awesome first week with the majority of the 107 Pokemon claimed already and 8 of them were even drawn now and can be seen in the Journal below!
Right now only 28 Pokemon are left, so be quick and grab 1-3 of them! We also got the Logo for our Gen IV Tribute now thanks to the awesome
SuperEdco
! Thanks a lot bro!
(update end)
-------------------------------
Surprise, surprise

Since I myself, and also
shinragod
Hedgey
and
freqrexy
are currently working on the last galleries for our Pokemon Gen III Tribute I thought it can not hurt to start with the Pokemon Gen IV Project already slowly and only for you, the GA-HQ Contributors who participated in previous art collaborations.
Examples how we are illustrating the Pokemon using their attacks: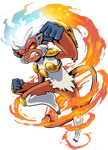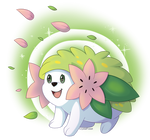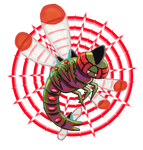 You can see the progress of our Gen III Tribute here btw:
www.game-art-hq.com/128460/the…
Since Friday, I am finetuning/finishing 1-3 of the 170 galleries and am sharing one gallery per day currently via the @gamearthq Twitter account.
You are welcome to follow it of course. It's also useful if you can share your own Twitter accounts so I can tag and link you all in the Tweets.
I am going to create a new "main hub" for the Pokemon Tribute galleries THIS WEEK on Game-Art-HQ.com and share the link
Now in our 4th year of Pokemon Generation Tributes, the main theme should be obvious to every already, we draw the Gen IV Pokemon using one of their many moves or abilities on a transparent background using a png file.
Each Pokemon will get two illustrations, and this time I want to make sure that we don't have Pokemon that were drawn using the same move by different artists.
Rules this time:

Every one of you can choose up to 3 Pokemon already
Beside the Pokemon, also mention the moves you are illustrating in your comment. Every type of move or ability is allowed, it does not have to be from Gen IV.
Right now, each Pokemon can only be chosen by ONE artist.
We start the second round for all 107 Gen IV Pokemon when all 107 received an illustration already. Now after one week, the majority of the 107 Pokemon were claimed by contributors already and we are allowing new people to grab one Pokemon per time as well. Contributors who worked on previous Game-Art-HQ Projects can directly claim up to 3 of the Pokemon.

You get one month per Pokemon, as usual, if you claim 3 Pokemon today, you get 3 Months. Please submit your illustrations as soon as they are done.

The size should be over 1000 pixels big, in the best case over 1500. As usual, both digital and traditional tools are allowed just like 3d models, sculptures, puppets etc. Every kind of art is appreciated!


All Generation IV Pokemon that are still available:
---------------------------------------------NONE!
All already claimed Gen IV Pokemon: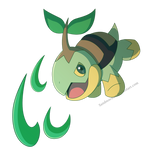 387 Turtwig using Razor Leaf by
Sandstormer
388 Grotle using Bullet Seed by
Flames-Flare
(31.05)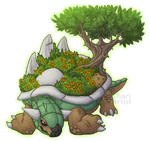 389 Torterra using Overgrow by
Chari-Artist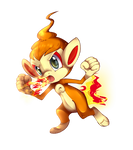 390 Chimchar using Ember by
Pikachim-Michi
391 Monferno using Rock Climb by
freqrexy
(31.05)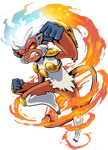 392 Infernape  using Flare Blitz by
TamarinFrog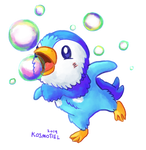 393 Piplup using Bubble by
Kosmotiel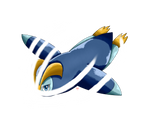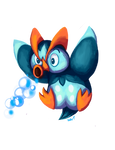 394 Prinplup using Bubble Beam by
Morshute
& by
AClockworkKitten
because Hoffmann made a mistake as usual each year!
395 Empoleon  using Aqua Jet by
Yggdrassal
396 Starly using Roost by
Kosmotiel
(31.05)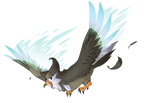 397 Staravia using Wing Attack by
batreiis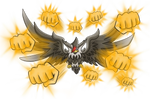 398 Staraptor using Close Combat by
shinragod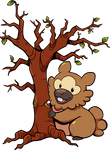 399 Bidoof using Cut by
TamarinFrog
400 Bibarel using Amnesia by
ImmortalTanuki
(31.05)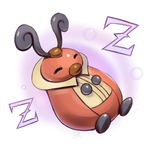 401 Kricketot  using Snore by
cubehero
402 Kricketune using Sing by
brzozod526
(31.05)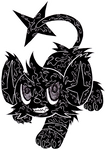 403 Shinx using Intimidate by
LukeTheRipper
404 Luxio using Spark by
XRed-moon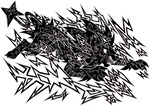 405 Luxray using Wild Charge by
LukeTheRipper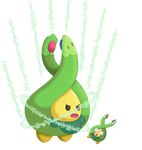 406 Budew using Growth by
PamtreWN
407 Roserade using Dazzling Gleam by
Hedgey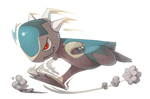 408 Cranidos using Pursuit by
Twarda8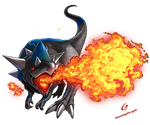 409 Rampardos using Flamethrower by
Dreamgate-Gad
410 Shieldon using Ancient Power by
XRed-moon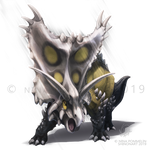 411 Bastiodon using Iron Defense by
ShadeofShinon
412 Burmy  using Hidden Power by
3Paula3
(Done)
413 Womadan using Mirror Shot by
3Paula3
(DONE)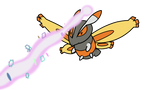 414 Mothim using Signal Beam by
GaiaNex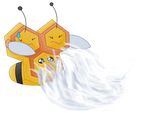 415 Combee  using Gust by
GlitzerKirby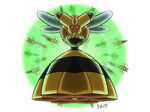 416 Vespiquen using Heal Order by
freqrexy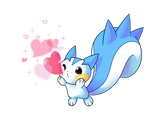 417 Pachirisu using Sweet Kiss by
MeguBunnii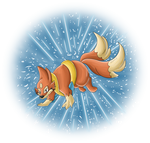 419 Floatzel using Blizzard by
Hedgey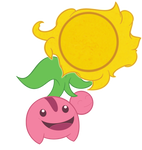 420 Cherubi using Sunny Day by
PamtreWN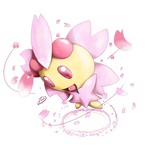 421 Cherrim using Petal Dance by
drjhordan
422 Shellos using Rain Dance by
PauperPenguinComics
Have the png version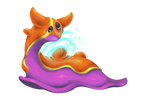 423 Gastrodon using Recover by
KelpGull
424 Ambipom  using Shadow Ball by
sJibbi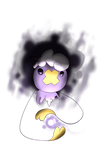 425 Drifloon using Destiny Bomb by
Mangatiger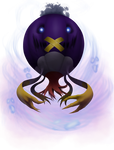 426 Drifblim using Omnious Wind by
13alrog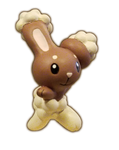 427 Buneary using Bounce by
aachi-chan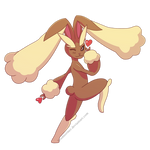 428 Lopunny using Charm by
Sandstormer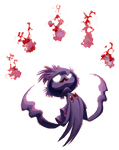 429 Mismagius  using Will O Wisp by DevAltarior: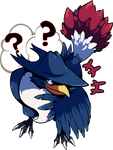 430 Honchkrow using Nasty Plot by
TamarinFrog
431 Glameow using Sucker Punch by
Edo--sama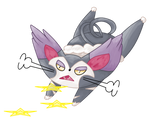 432 Purugly using Swift by
GlitzerKirby
433 Chingling using Toxic by
wutshiii
434 Stunky using Night Slash by
mi-spark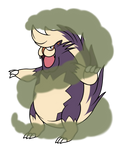 435 Skuntank using Poison Gas by
GaiaNex
436 Bronzor  using Metal Sound by
3Paula3
(DONE)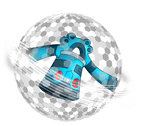 437 Bronzong  using ?Gyro Ball by
SnowmanEX711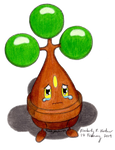 438 Bonsly using Fearful Look by
LuckyNumber113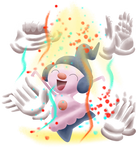 439 Mime Jr using Encore by
MechaKraken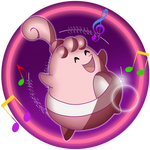 440 Happiny using Round by
Little-Papership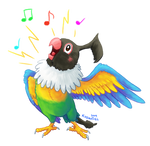 441 Chatot using Chatter by
Kosmotiel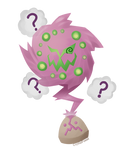 442 Spiritomb  using  Nasty Plot by
CrystalFossil
443 Gible using Scary Face by
SchAlternate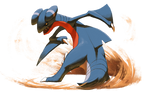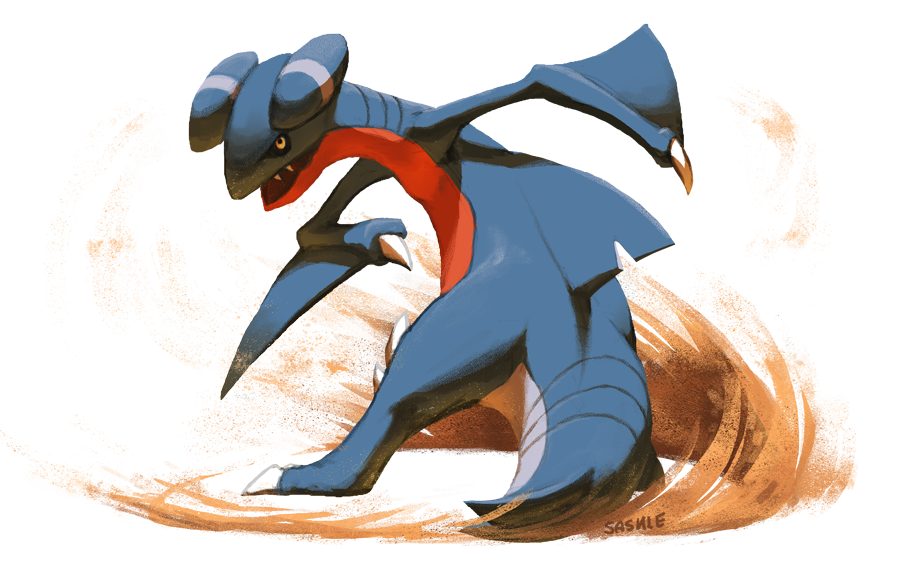 444 Gabite using Sand Tomb by
Saskle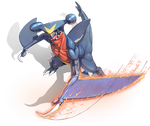 445 Garchomp using Dragon Claw by
Twarda8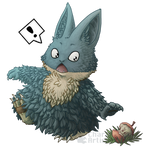 446 Munchlax using Pickup by
Chari-Artist
447 Riolu 
449 Hippopotas using Sunny Day by
Hedgey
(31.05)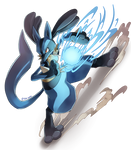 448 Lucario using Aura Sphere by
Edo--sama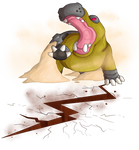 450 Hippowdon using Fissure by
batreiis
451 Skorupi  using Cross Poison by
Endyran
(31.05)
452 Drapion using Poison Jab by
Flames-Flare
(31.05)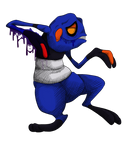 453 Croagunk using Poison Jab by
brzozod526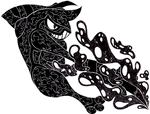 454 Toxicroak using Poison Jab by
LukeTheRipper
455 Carnivine using Power Whip by
Yggdrassal
456 Finneon using Silver Wind by
Flames-Flare
(31.05)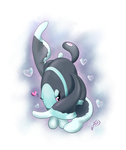 457 Lumineon using Attract by
drjhordan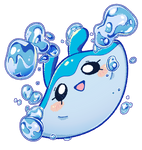 458 Mantyke using Water Sport by
ladny
459 Snover using Ice Punch by
brzozod526
(31.05)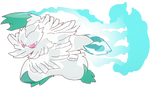 460 Abomasnow using Woodhammer by
Koui
461 Weavile using Feint Attack by
ShadeofShinon
(31.05)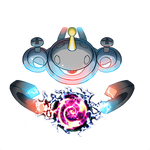 462 Magnezone using Zap Cannon by
MudSaw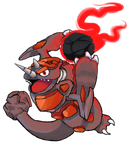 464 Rhyperior using Rock Wrecker by
theSadSrook
463 Lickilicky  using Slam by
Endyran
(31.05)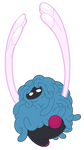 465 Tangrowth using Power Whip by
PamtreWN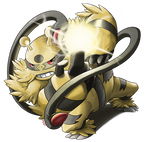 466 Electivire using Electro Ball by
hftran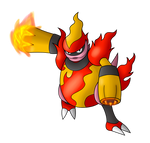 467 Magmortar using Snowman by
SnowmanEX711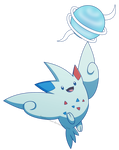 468 Togekiss using Air Slash by
Sandstormer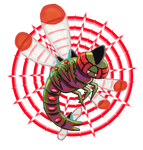 469 Yanmega using Bug Buzz by
theSadSrook
470 Leafeon using Leaf Blade by
XRed-moon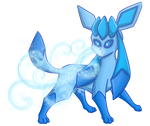 471 Glaceon using Icy Wind by
shinragod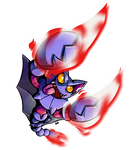 472 Gliscor using Fury Cutter by
DatArtisticYoshi
473 Mamoswine using Ice Fang by
PitchBlackEspresso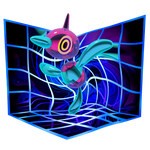 474 Porygon Z using Trick Room by
Cortoony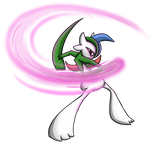 475 Gallade using Psycho Cut by
shinragod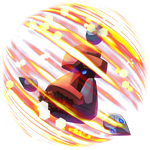 476 Probopass using Power Gem by
MudSaw
477 Dusknoir using Shadow Punch by :devEndyran :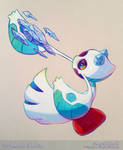 478 Froslass using Ice Shard by
ImmortalTanuki
* Got a BG less version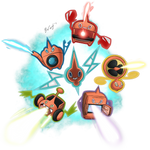 479 Rotom using  Charge Beam by
freqrexy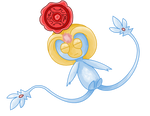 480 Uxie using Imprison by
GlitzerKirby
481 Mesprit using Wonder Room by
Dynamo-Deepblue
482 Azelf using ? by :devDynamo-Deepblue :
483 Dialga using Roar of Time by
Yggdrassal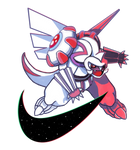 484 Palkia using Spacial Rend by
theSadSrook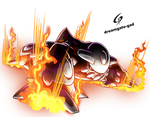 485 Heatran  using Magma Storm by
Dreamgate-Gad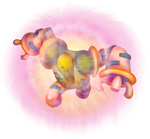 486 Regigigas  using Giga Impact by
BlazeTBW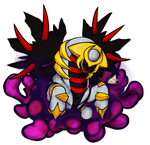 487 Giratina using Shadow Force by
Ra-ooo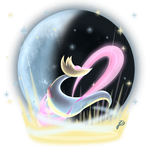 488 Cresselia using Lunar Dance by
drjhordan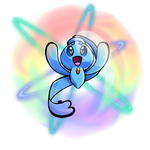 489 Phione using Aqua Ring by
DatArtisticYoshi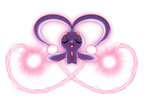 490 Manaphy using Heart Swap by
Faith-Wolff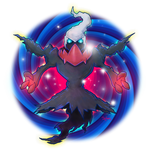 491 Darkrai using Dark Void by
SuperEdco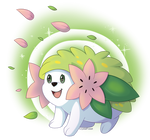 492 Shaymin using Aromatherapy by
CrystalFossil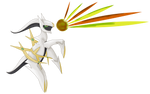 493 Arceus using Judgement by
GlitzerKirby
Completely done already due to mistakes, luck and other weird reasons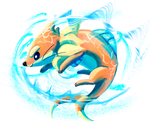 418 Buizel using Whirlpool by
AClockworkKitten
and Aqua Jet by
SourTassieTiger
Thanks a lot at every one of you, this is the smallest Generation so far and I hope we get it completely done in 2019!
Project Notes:
GlitzerKirby
was the first artists who submitted his illustration, which was Uxie with Imprison
freqrexy
was the first artists on board and claimed Vepiquen with Heal Order.