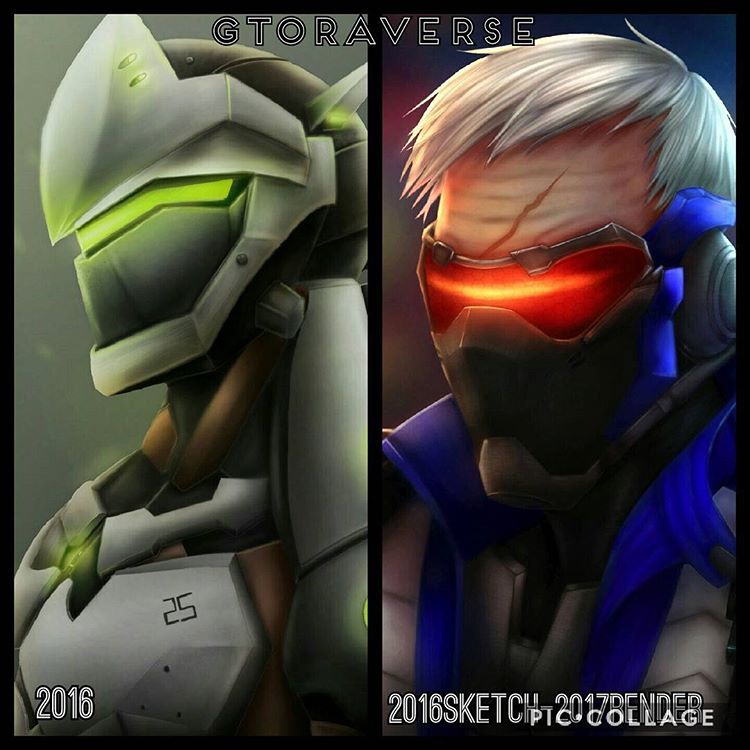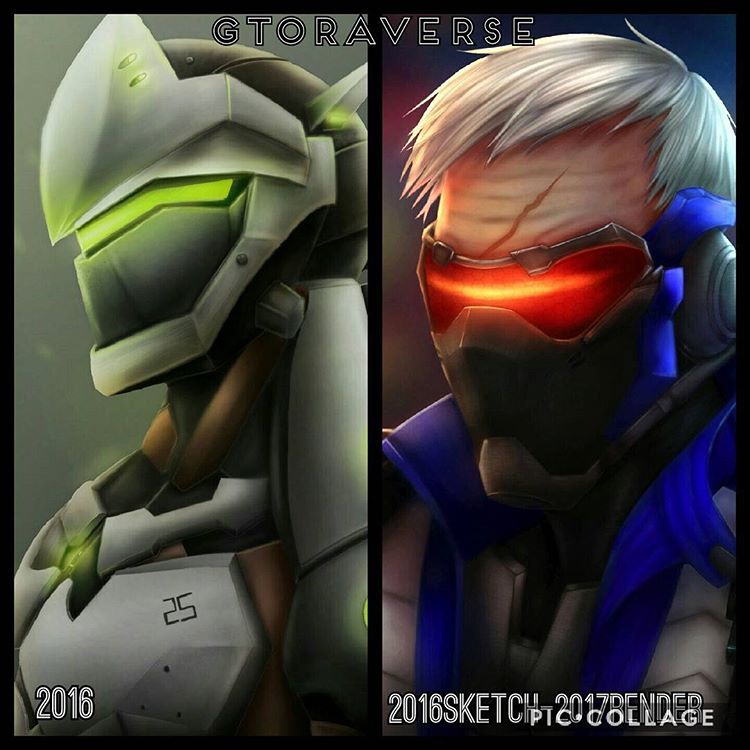 Watch
Re-up from my IG @ gtoraverse (please follow if you haven't, I'm more active there)
Comparison between my 2016Genji Shimada art and 2017 Soldier76 art. Which one do you like best?
Personally I like the Soldier76 art better because I tried to work with new techniques such as a larger variety of layer modes, textures, shading and harsh lighting which is something I used to be scared to do. Soldier also looks more realistic and colorful than Genji too.
Full images of both artworks can be viewed here:
fav.me/daar016
(Genji)
fav.me/dauwtru
(Soldier76)

They're both really nice but I agree, soldier is more detailed. Noticeable improvements over time so good job to you 👍
Reply

Reply

Those details on the goggles look more polished on Soldier 76.
Reply