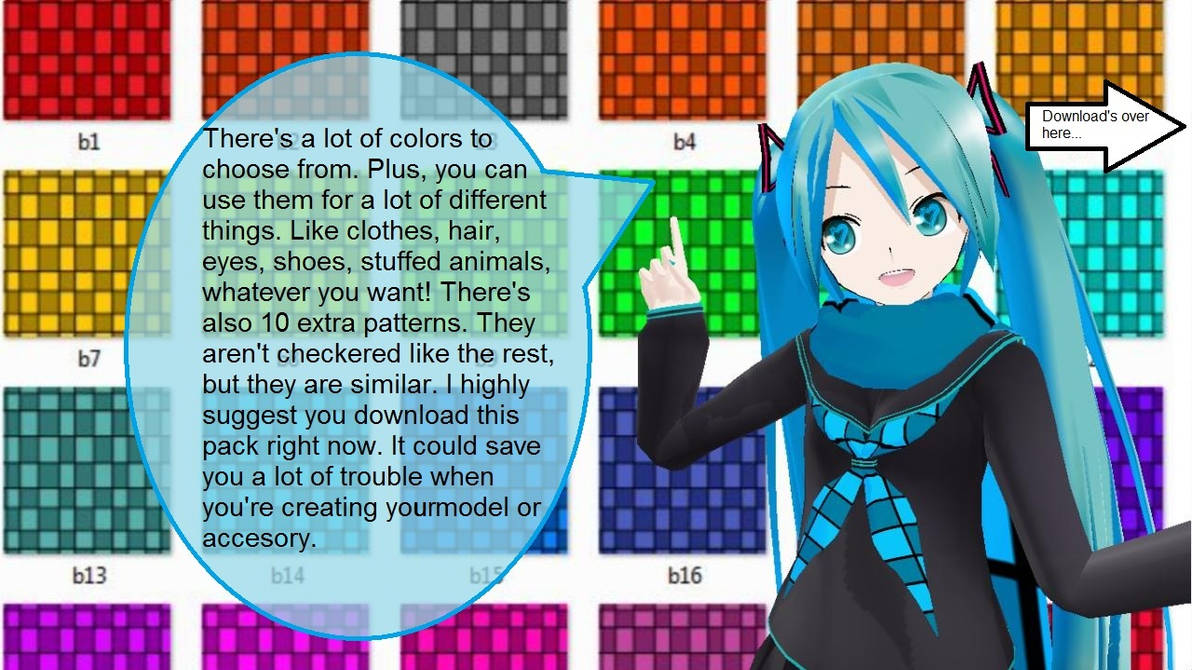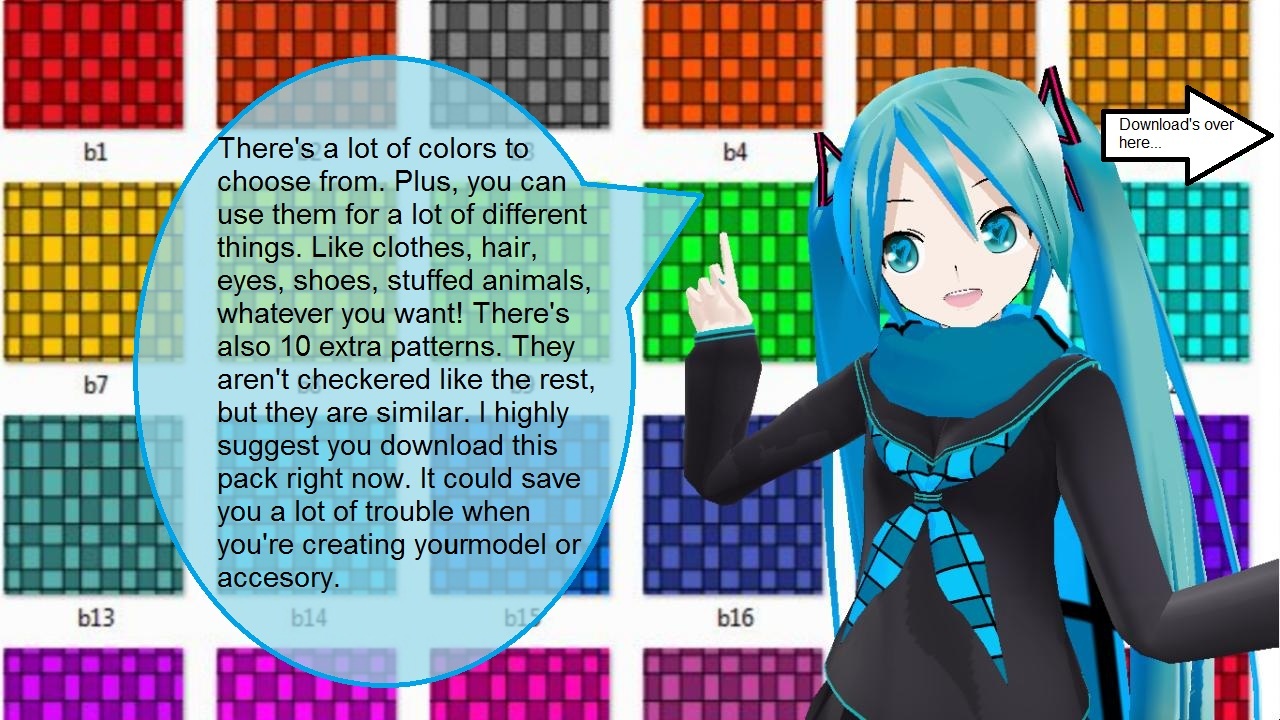 They're checkered!!

I was planning to use the red one for a Metasequoia creation, but the textures didn't appear when it was saved as a .x file... -.-
So I decided to make this into a pack for others to use. :3
Yeah, I'm really un-creative sometimes. Especially when I'm lethargic. And that's often. -w-
Physics were off because I was too stupid to forget to turn them on before I saved the picture. -_-
Feel free to use.
Feel free to edit.
No credit is necessary.
Redistribution is A-OKAY as long as it's part of your model(s).
Please don't redistribute otherwise and don't claim them as yours.
Download's on the right. ->
You might need to UV map these textures, depending on what you're using them for.
Lat Miku Sailor - Lat
Eye texture - Me (It's in my gallery somewhere...)