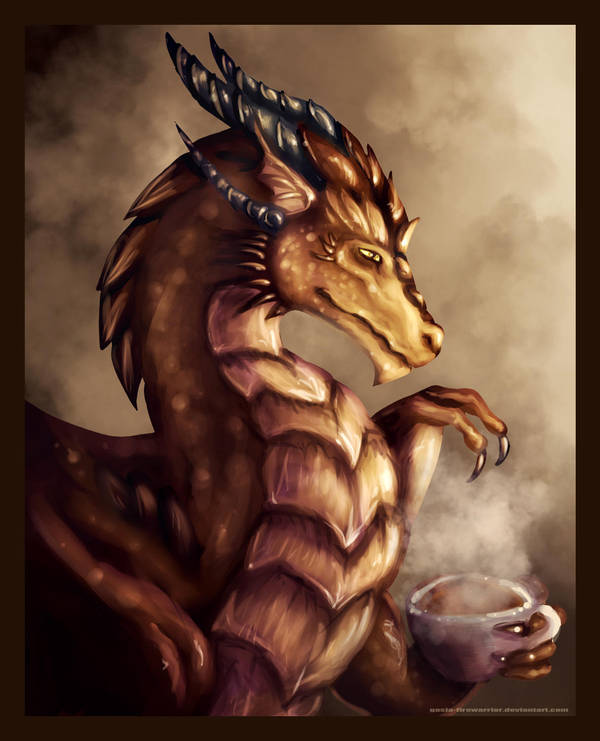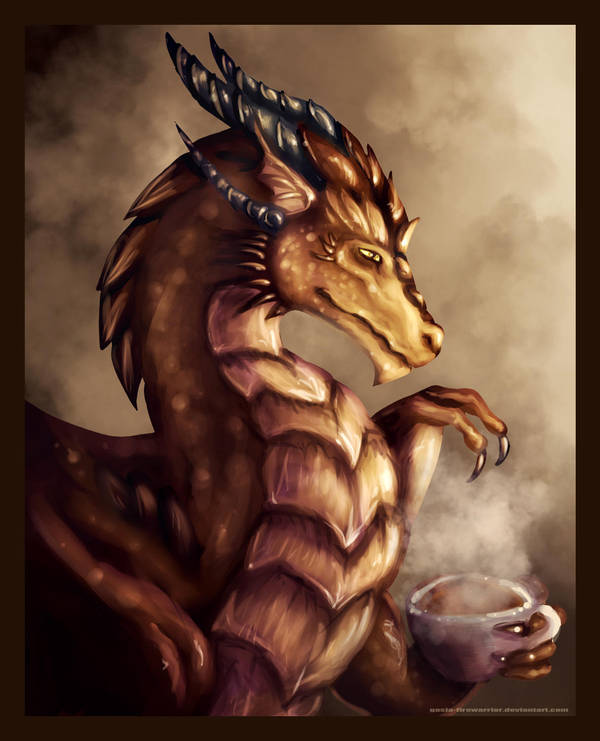 Watch
This piece is amazing, it makes you wonder, but there is a little room for improvement. Firstly, if I am correct, does he have four arms? The arm holding the cup is nicely done, but what's that other 'hand' doing out of his chest? Other than that, it's nicely painted, very well done on shading, and that cup of cocoa looks yummy. The smoke (from the cocoa?), you wouldn't expect that much coming from a little cup, but you only notice that after staring at the piece. Other than that, this is brilliant, and like I said; the shading is AMAZING.

Well done, keep up the good work!

The Artist thought this was FAIR
19 out of 20 deviants thought this was fair.
This piece of art is really excellent. I haven't seen anything else like this: Charming, simplistic, and an over all feeling of relaxation. At least that's how I feel when I see tea

As for technique, I like the method of coloring; it looks like a painting. Your use of shadow makes the image pop. The detail on the dragon itself are great.The chest scales look like armor, and the whole body looks smooth. You used great colors. Golden-bronze. I love the steam vapors coming from the cup. Impact? It makes me want to go get a cup of tea, that's for sure. Great Job!
The Artist thought this was FAIR
2 out of 2 deviants thought this was fair.