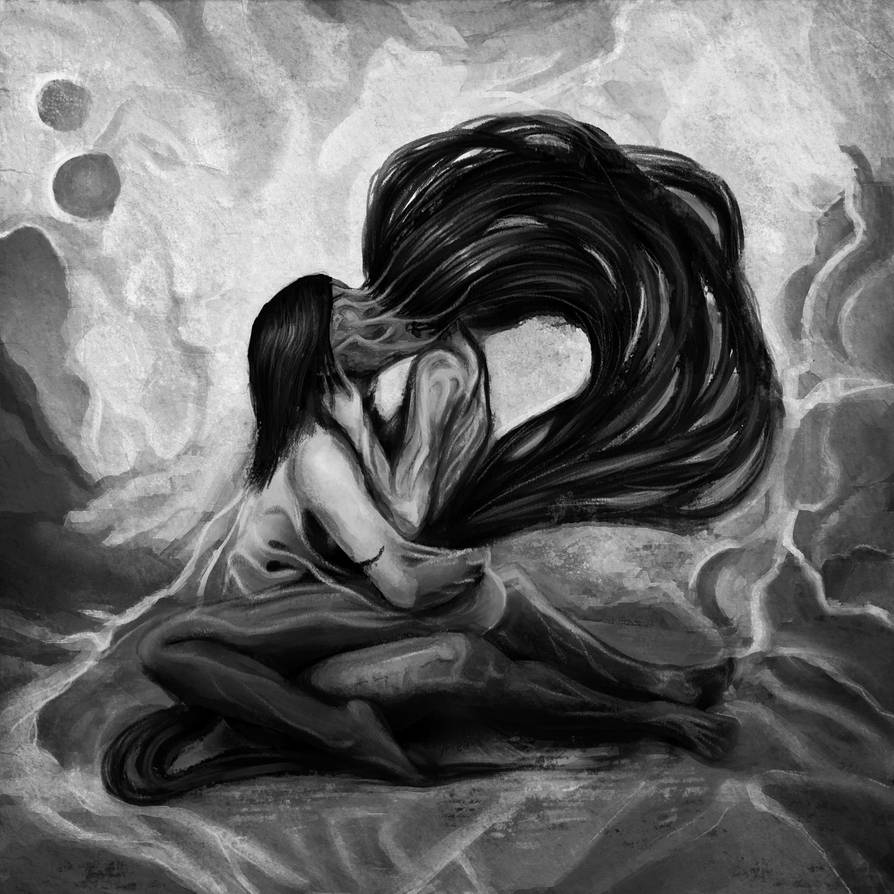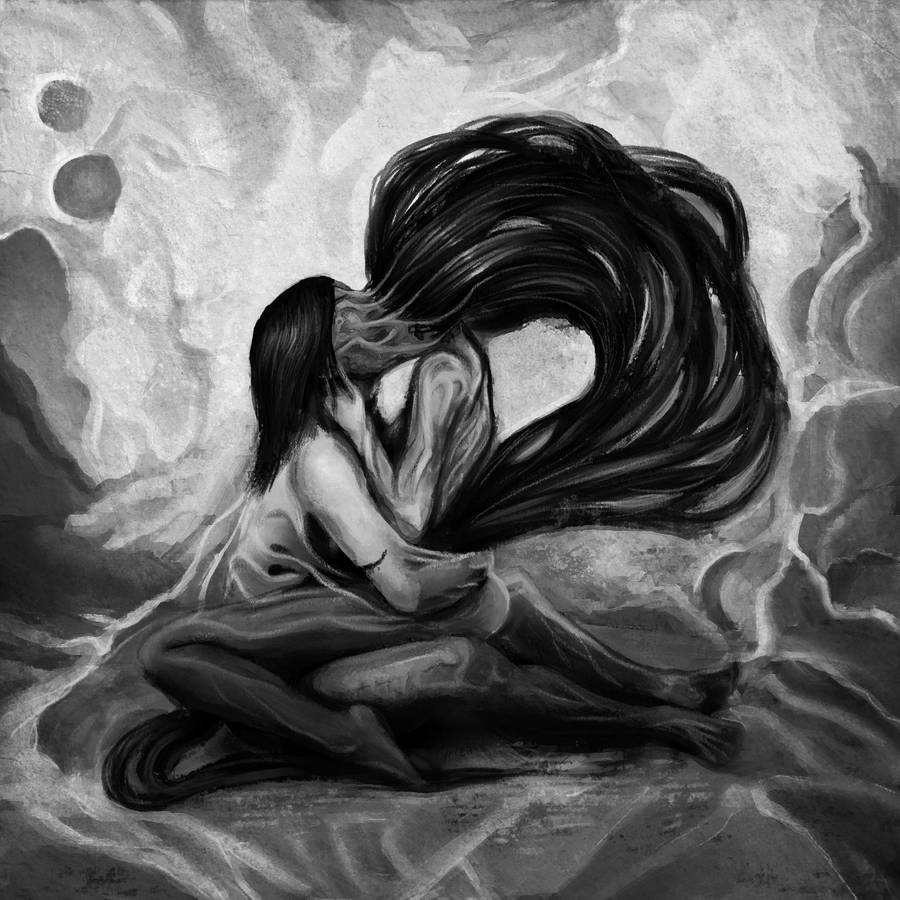 Facebook|Society6|Patreon|Tumblr


"I am mastering my love for you and turning it inwards as a constituent element of myself."
For
pawelshogun
.
Also a collab with him - he helped me with the background. Go visit his gallery!
The quote is from Sartre's love letter to Simone de Beauvoir (love them both) and I referenced the pose from
Null-Entity
's stock photo with :dev
Tasastock: as the second model

Ok, first critique I've ever done on dA.
First, I absolutely love this idea. I also like that the picture itself gives viewers many different possibilities of what this could interpret for them. It could be a desire to love someone so deeply that you could consume them. It could be an extreme desperate love. It also could be an instance where two people are starting to become one. Of course, these are just my opinions. But I feel that you've left the "story" slot open for viewers to see for themselves, and I really love that.
I also like that you kept this picture gray scale. It makes you focus more on the content. It doesn't distract your eyes from going any certain place, but more it makes you just look at the content as a whole.
Overall I really love this picture. I just felt I had to write a critique even though it's my first one. Anyways, great job



The Artist thought this was FAIR
18 out of 18 deviants thought this was fair.
This painting (drawing seems to bland of a term for this), is one of the most original, beautiful, and intriguing things I have ever seen. In my opinion, it gives off the impression of loving each other to the point of melting to each other. You can't see their faces, but the painting says, "It doesn't matter, as long as our love is here." The word "embrace" was, and is the best choice of for this title, because it depicts so well what two lovers are doing, and doing it with style; such as the background. Doesn't matter where they are, they are just happy to be with each other.
The Artist thought this was FAIR
13 out of 13 deviants thought this was fair.