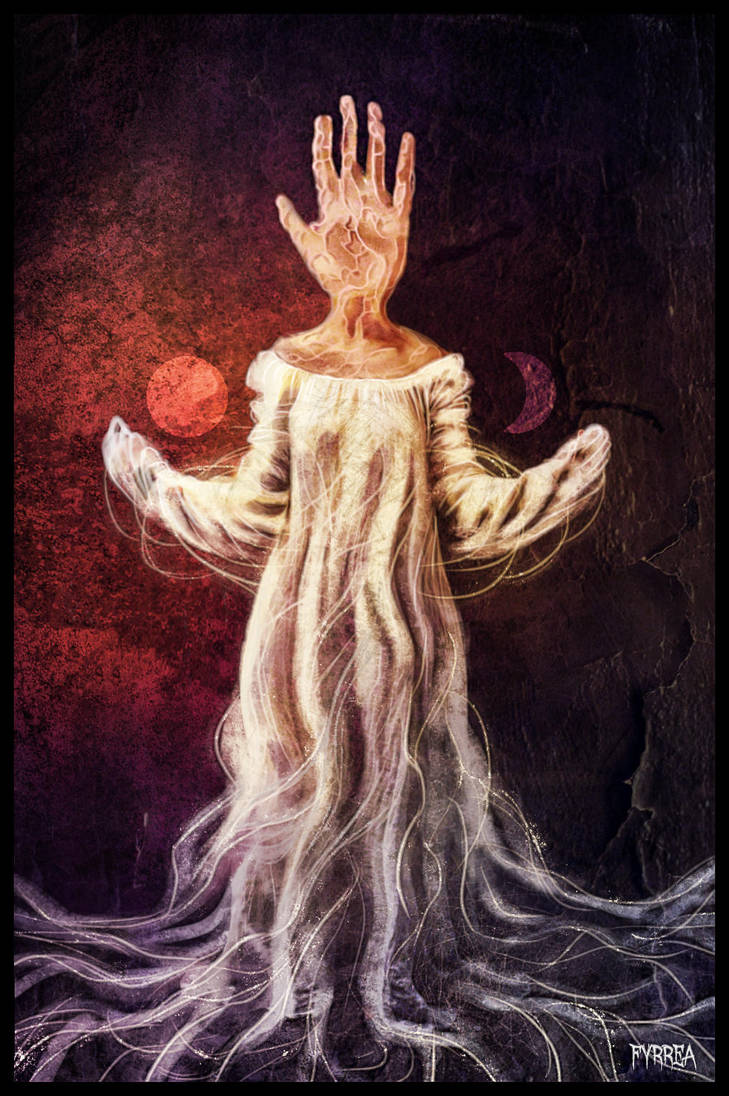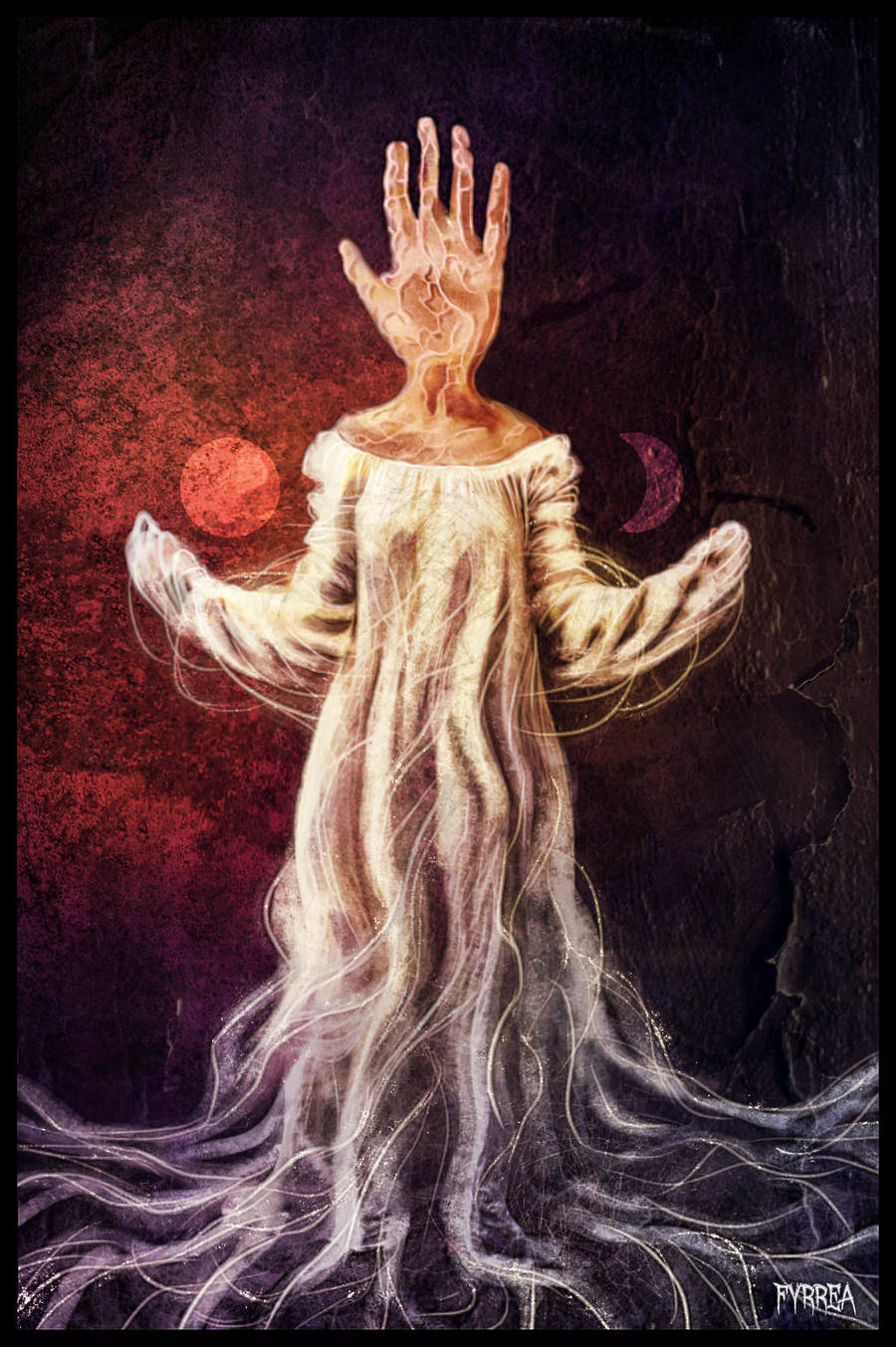 Watch
Call me by my astral name
Breeding fear through wordless tongue
Heavenly thirst - unspeakable pain
Emptied from all human motion
Confront the faceless wrath
- In Flames


Haha, not Pink Floyd this time!
A quick (40 minutes?) lazy speedpaint. Pose inspired by my wallpaper of doctor Zoidberg (you get a cookie if you guess which scene

), texture by
Sirius-sdz
(I think so - 99% sure).
Lots of "cheating" here, heavy textures, fancy brushes, going with the flow, not worrying about anything.
This is really lovely. The colors really make the design pop, and I love how the background brings the foreground out. One of the things I disliked, for starters, was the design on the hand. I don't know if you were inspired by a picture or just chose to do this, but I didn't really like that. But other than that, the colors and lighting were beautiful and, for some reason, I loved the background. The colors that were slowly and very beautifully blending together on the humanoid figure and the background were amazing. I noticed that the background also had a sun and moon, and I'm guessing that the background colors are based on night and day. Great job!
The Artist thought this was FAIR
15 out of 16 deviants thought this was fair.
Reading the poem along with looking at the picture, I can pin point visual readings as well. Meaning I can tell what the poem means and what it would look like. I like how you combined the poem and art all together, I really think it creates a deeper meaning than what most would think if they don't see it correctly. The hand as the head, but still holds the sun and moon, the 'wrath' being tongueless, I think ties in most of the mood. White is a good way to create that emphasis, since clearly it seems like it's what you would want people to see first. The only thing is the white lines, they're okay but maybe I'd do something more with it, maybe make them thinner? If you were going for a 'hair like' look to it but it's not actually hair.
The Artist thought this was FAIR
3 out of 3 deviants thought this was fair.