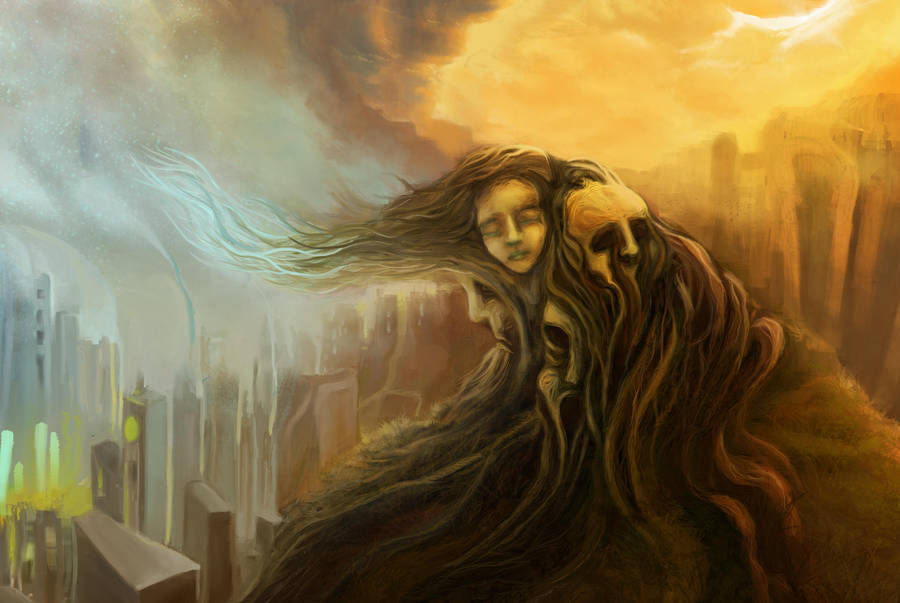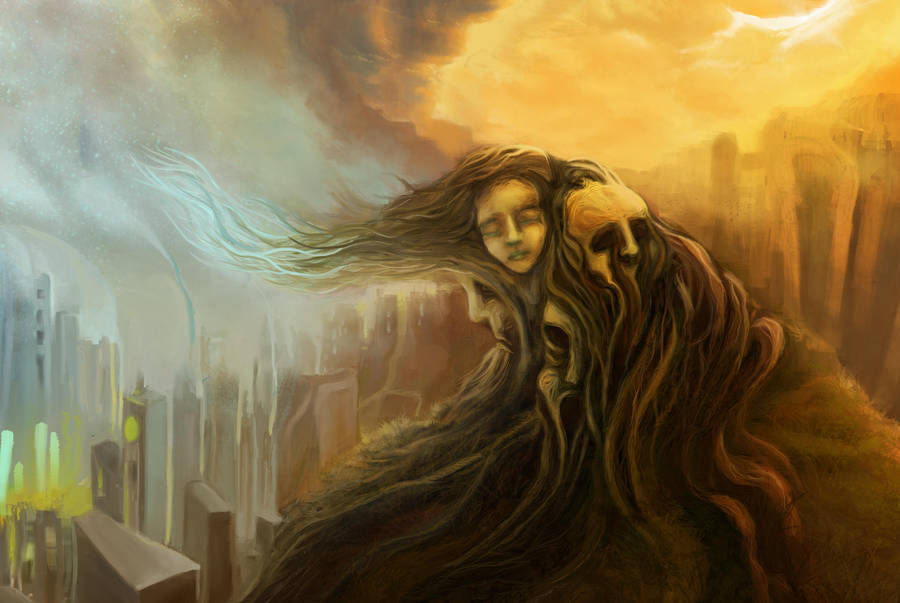 Watch
Facebook|Society6|Patreon|Tumblr
I could spend more time on it, but I'm sick and tired and if I look one more minute at this picture, my eyes will burst and cry bloody tears.
It started as a gift for my wonderful friend
SpeakNSpirit
, then I cropped it, because it changed to something totally different from the picture I wanted to make. I thought I could use the tree

pawelshogun
changed the background. I did the rest.
WIPS:
1
- after the background change
2
- Epic fail
Then I got rid of the ball and anemone arm xD Shogun helped me with the buildings, and I "finished" it all. Wish I had more patience

Great work I love your technique and the blending of colour and shape is really amazing it lends itself to the ethereal side of our nature but has a horrific honesty to it that says if I could love you more than I do I'd melt us together. Scary as a thought that may be it has produced a work that is both horrific yet beautiful to me I give you a raised thumbs up for everyone to see your take on a love that is more than unconditional but is also obsessive. I hope you keep producing great works like this you have an undeniable talent and give the observer more to look at than just a pretty picture. Awesomely amazing, keep it up
The Artist thought this was FAIR
13 out of 13 deviants thought this was fair.
When I look at this picture several feeling start to flow in to me. The left side of the picture, which clearly shows a happier cleaner world makes a perfect contrast with the right side, a darker and polluted world. Then there is the "Mother". The word I would use to describe it is strange, but in a very good way. The face (the one in the top) is clearly the one of a bearyful woman, but the right side of the picture curupted her, leaving her in pain (This is what I see). Below the neck is where things become crazy. What ever is covering the body, wether is hair a dress or plants, is ominous, combine that with the masks that lie within it, it gives a creepy sensation, which I really like. All around I think it is an excellent picture and that your technic is really good, but then again I am no art expert

. Hope this critic helps you :3
The Artist thought this was FAIR
9 out of 9 deviants thought this was fair.