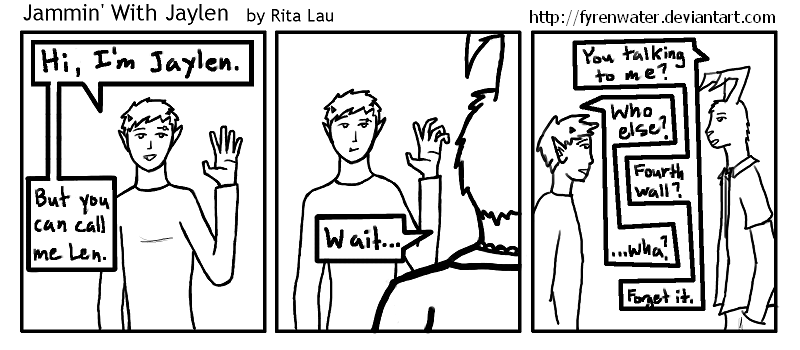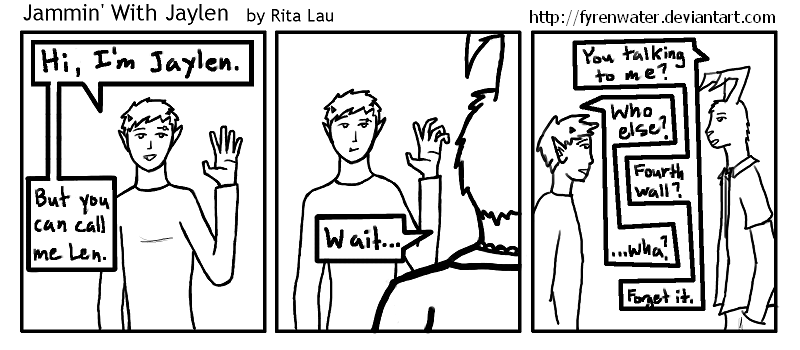 Next:
[link]
So I have a comic in my school paper. FUNK YEAH, BRITCHES.
Time elapsed before making a dumb fourth wall joke: NONE. I jumped the shark in the first strip. I guess that's a new record.
Baugh. I forgot Jaylen's mini-fang/tusk and the rabbit dude's necklace in the last panel. Stupid details.
Jammin' With Jaylen
and Jaylen are © me, Rita Lau
rabbit dude © his owner