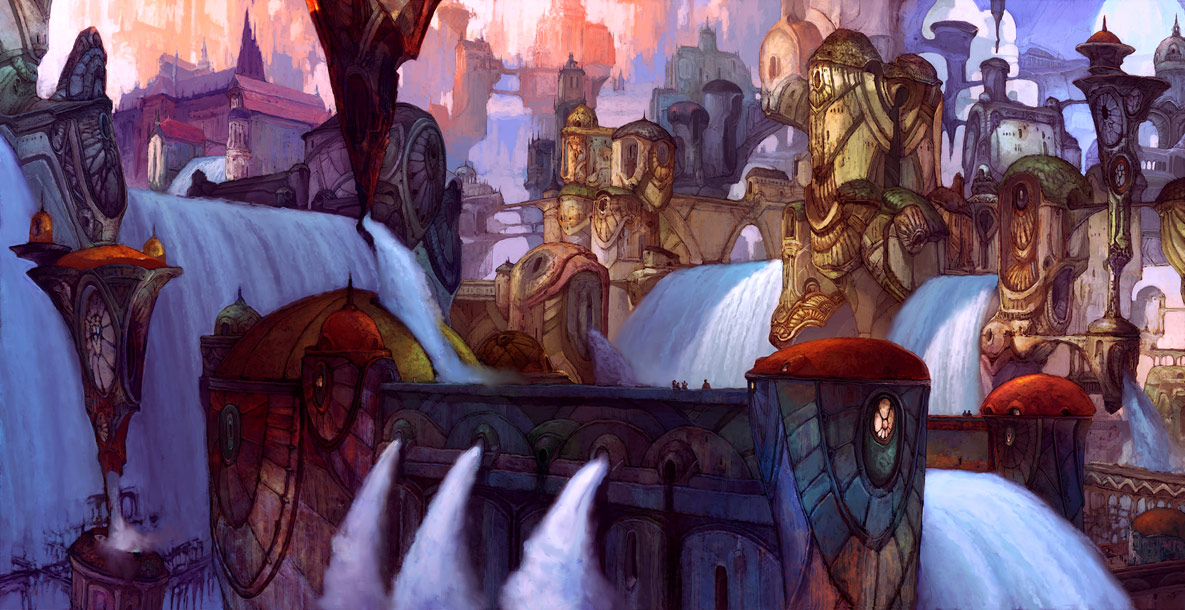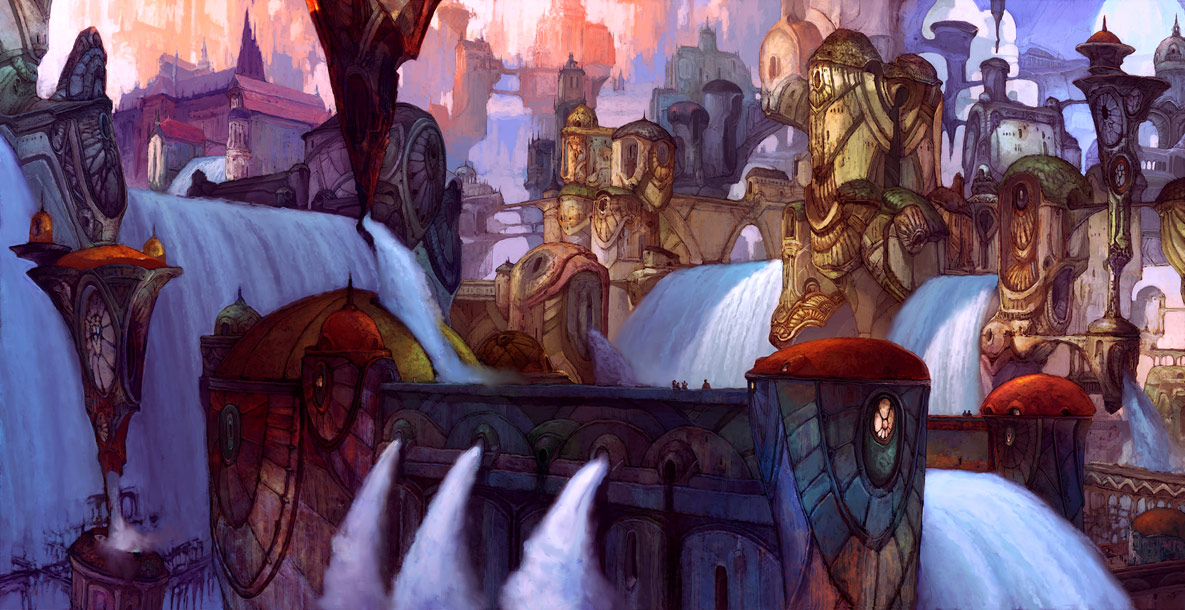 Watch
I'll admit it, I think Blue and Red are my least effective Land cards for Ravnica. Thing is, as an artist, you don't get to decide which of your pieces is the one people dig most. There will always be creations of yours that are close to your heart and very few others will "get" them. Other pieces that you might consider throwaways end up being fan favorites.

Remember this when you put your work out there, and if someone comes up to you and tells you how much they love one of those pieces of yours you hate, bite your tongue and smile. You succeeded in kindling something wonderful and it caught fire. Let that make you happy.

After all, it's not the last painting you'll ever do. Even if you hate it, you'll gain nothing by saying so, except to tarnish the compliment you're being served.