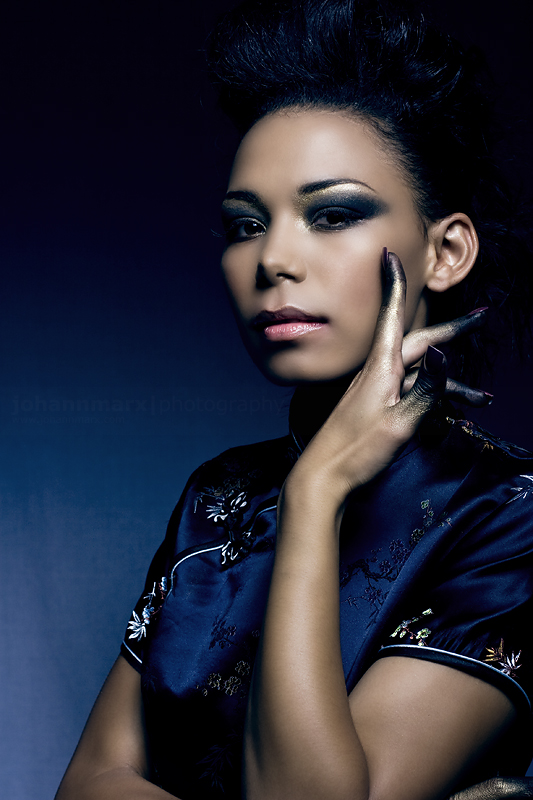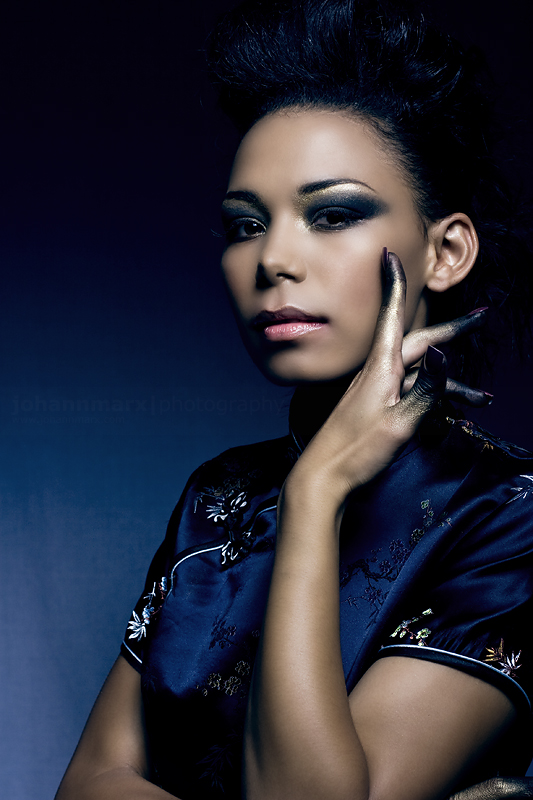 Watch
LOVE how this turned out! (I did the make-up on her hands!

)
Model:
Angelique Eagle
Make-Up Artist:
Francois Nel
Location:
Studio, Johannesburg
More info about the shoot
here
All images are copyright (c) Johann Marx. Unauthorised use is strictly forbidden. Please respect the model in your comments.

moments of random passion -- forever admired -- later days
Reply

The work on her hands is really good, original, I really like it. And the pose is excellent too. I also like the light. Another magnificent portrait. Thank you dear friend for keep showing all your talent with us.

Reply

And thank you for all the amazing feedback, Emerson.

Reply

The fingers? Seriously unique, I haven't seen that done before! And the result is mysterious and strangely sexy. Plus, the fingers really complete the image by using similar effects seen in the eye makeup and creating a kind of consistency (if that makes any sense). It gives the image so much personality. I love it!

Additionally, the dark blues with her beautiful skin tones work together to create something really pleasing.

Gorgeous photo.
Reply

Thanks dude! I should switch critiques on so you can add this there. GREAT feedback, thank you!
Reply

Really, really beautiful J!! Love her hands - make up and what she does with them.
Reply

Ooooo nice!! I really like the blues in this and I can see the makeup better on her fingers! Fantastic work J!
Reply

Wonderful lighting and of course hand make up! Is this a third career

Reply

LOL! Well, hopefully I'll be able to do make-up, hair AND photography one day!

Reply



I'm sure you will be able to do all three...not a problem!
Reply

Yep! And then my credits can look like this:
Photographer: Me!
Hair: Me!
Make-up: Muwaahahahaeeeee!

Reply

Reply