Got a pet and would love to have their portraits made? Or maybe you would love to see your character swim with dolphins? I will draw animals and anthro animals! Just send me a note or mail me at rashichandra89@gmail.com.
Type 1: Sketch/Line art
Face (will include neck and shoulders): $2 onwards.
Full Body: $5 onwards.
Extra characters will be charged 50% less. Armor and accessories that are very detailed will be charged extra.
Please note: I will not include background in this. Maybe a solid color with a gradient or a light texture.
Examples: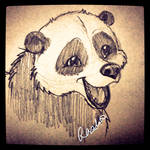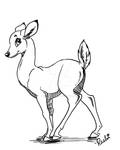 Type 2: Coloring: These are mostly simple and less time-consuming. Line art will be there.
Face: $5 onwards.
Full Body: $8 onwards.
Examples: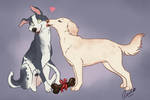 Type 3: Detailed coloring: Kind of similar to realism though, retaining a cartoonish style.
Face: $10 onwards.
Full Body: $ 15 onwards.
Examples: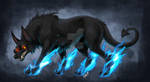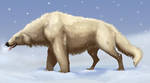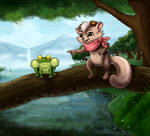 Backgrounds: While I am not very confident in drawing backgrounds, I will draw them if you want. Prices start from $5 and can go upto $20.
Examples: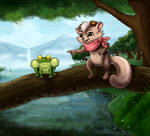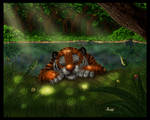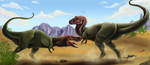 Prices depend on complexity of character and pose.
Please be sure to check out my gallery to get a better idea of what I can offer.
It would make it a lot easier for me if you can give me reference photos, tell me a little (or a great deal, no issues) about their personality or maybe a little history!
Just let me know if you want me to draw something in a particular style and we will work it out.
Mode of payment: Paypal only. My paypal is rashichandra89@gmail.com.
You will have to give me $50% advance and the rest once I am done with the art, except if it's a sketch in which full amount will be paid at the beginning. Of course, in case I am unable to work on your artwork, all the money paid will be refunded. However, in case you decide you want to cancel your commission, I won't refund the advance. So please be sure you have enough money when you commission me. Also: artwork created will be digital. I am unable to courier prints.
In case of any questions/doubts, please contact me.
Slots available: 5.

How long will commissions be open? And when will they reopen (after this one closes, I mean)?