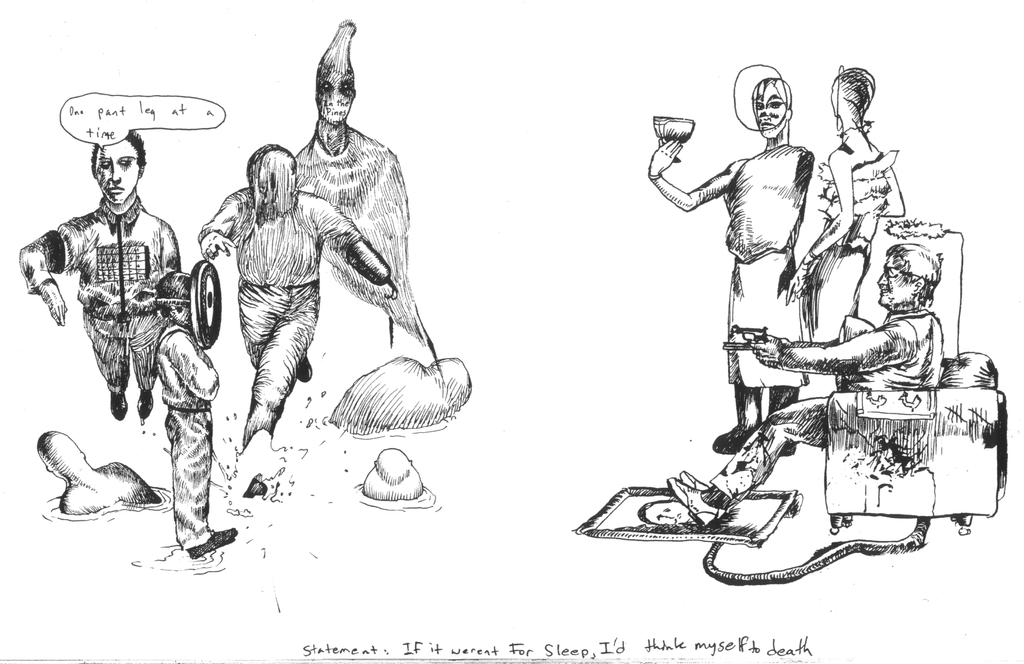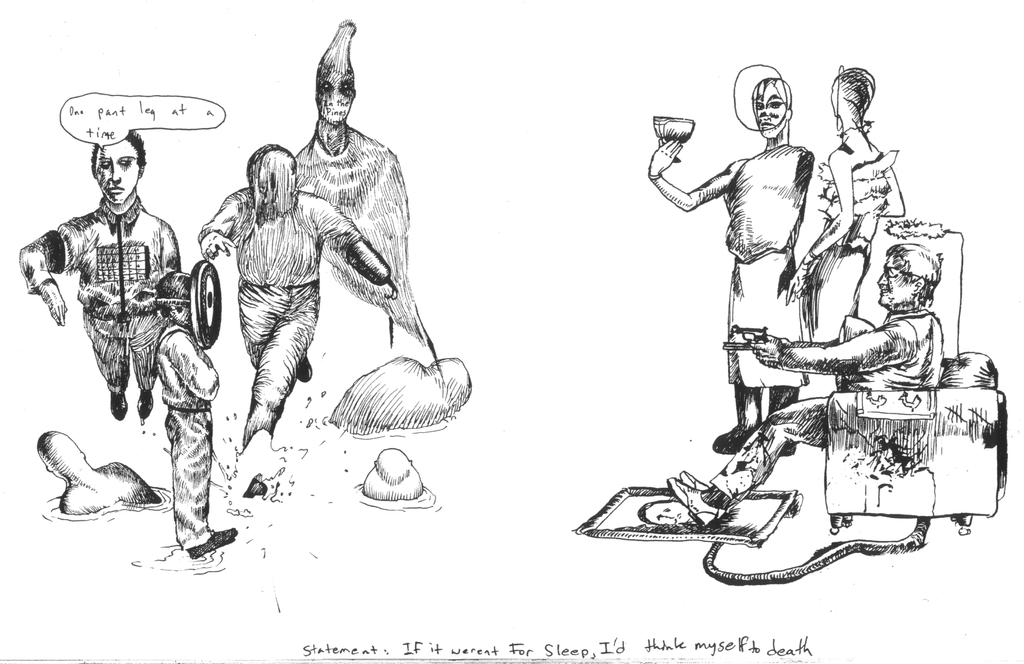 Reply

I have no idea what is going on, but that's the beauty of it. I must say that the words at the bottom are truly fitting for this piece. As an introvert, I can't help but love it... to death.

Reply

This was done rather lucidly, even now I see something different depending on where my eyes wander to and from.

At the time I can definitely speak of what the statement meant; up until around five or six years ago I was at times plagued by nightmares/night terrors that culminated later into some very disturbing and embarrassing lucid dreams/and false awakenings. I decided in my last year of art college that enough was enough. I studied everything from my diet to exercise. I learned some things and gradually overcame the terrors over a period of five years. A very different experience occurs now, looking back at these images of this time period shows me how erratic my mindscape could be during stressful situations and how I could ease myself into sleep.

I suppose at this time I'm in an introverted time in my life, mostly by choice. In art there is sanctuary, sometimes I feel it's the only place left.
Reply

It sounds like you had a very hard time back then. I'm glad to hear you managed to overcome it.
Reply