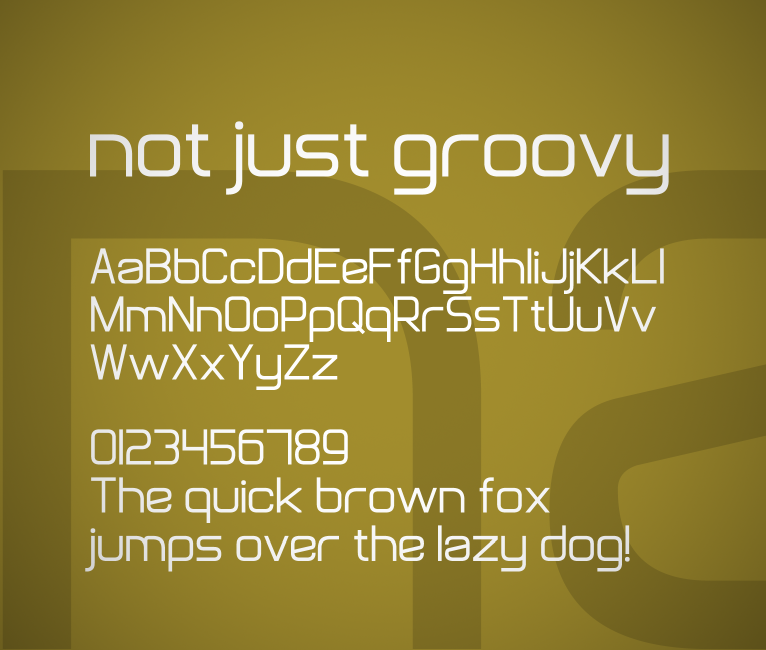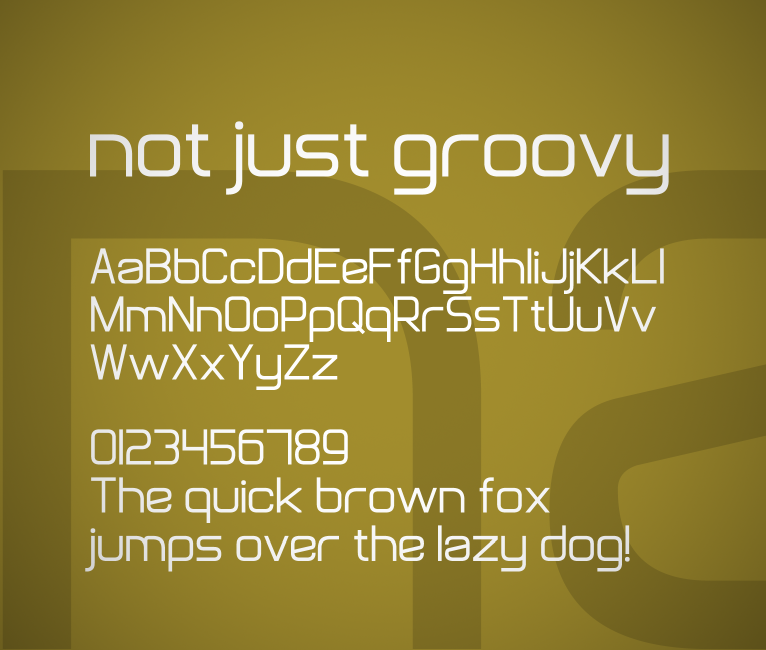 Nice work. I particularly like the narrow capitals. The 'r' could be more condensed though; right now there's quite a big gap under the arch. Maybe h and n could also be a tad more narrow.
Reply

Thanks! Originally for a logo, this typeface was designed to have most letters of the same width, so that's why some of them might look too wide
Reply

I honestly don't think that argument applies though. In logos the widths also need to be optically consistent. You could use wider characters to emphasize something though but it might be better to manually do that to make the logo more unique. Nevertheless, it's quite a suitable typeface for logos indeed.
Reply

I think it does! In some words, like 'brown', 'n' might look too wide, but for the words it was designed for (namely 'not just groovy') and at headline size, it actually works quite nicely! It might be the letters it stands next to, or it just might be that I'm a sucker for typefaces that have most characters of the exact same width, haha
Reply