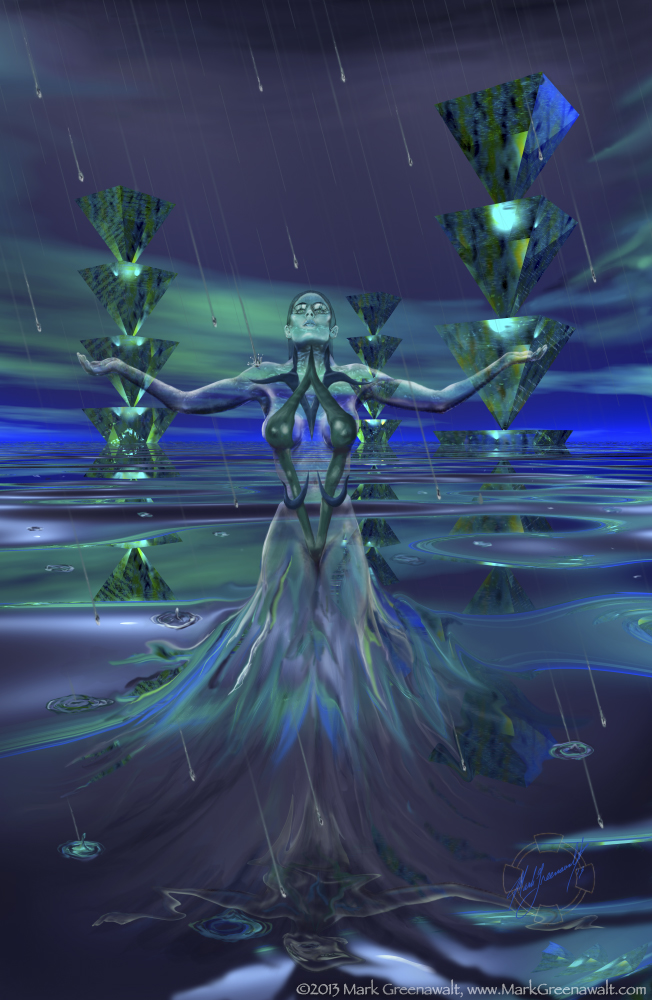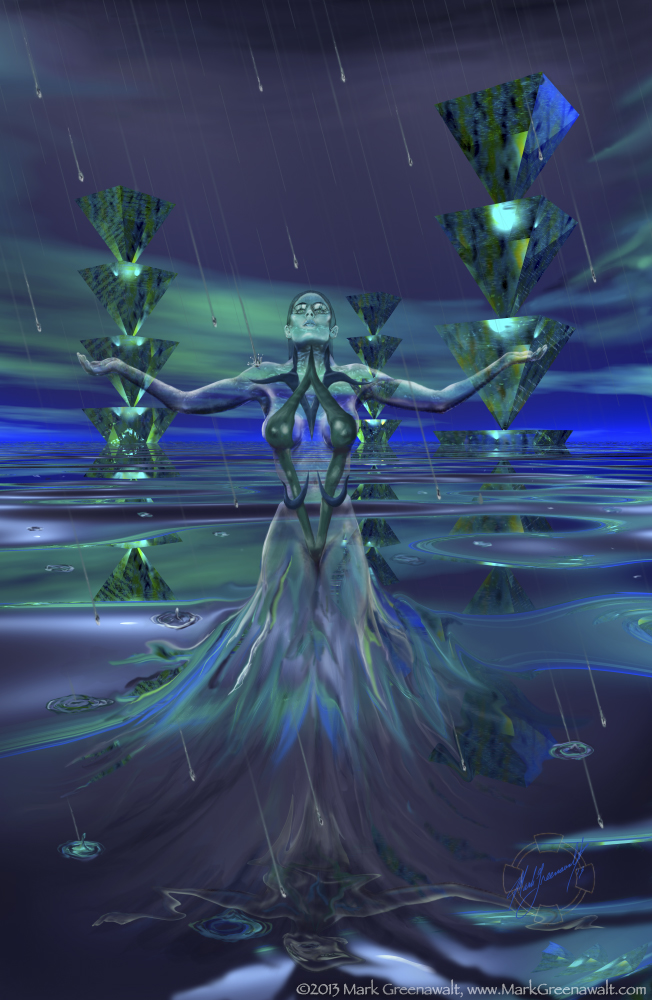 Watch
The calm waters of this world are home to the emerald crystals that reach into the atmosphere. The Rainmaker, a water elemental, calls to the sky to release it's moisture and replenish her soul with the life that it brings.
This image features model Amiii Richey. Photo references were from a bodyart photoshoot by photographer Armando Kiyama. Greenawalt incorporated these to create this digital illustration using Photoshop and Bryce.
This is also an 11" X 17" open edition poster print of Mark Greenawalt's original illustration of "Rainmaker" on MarkGreenawalt.com .