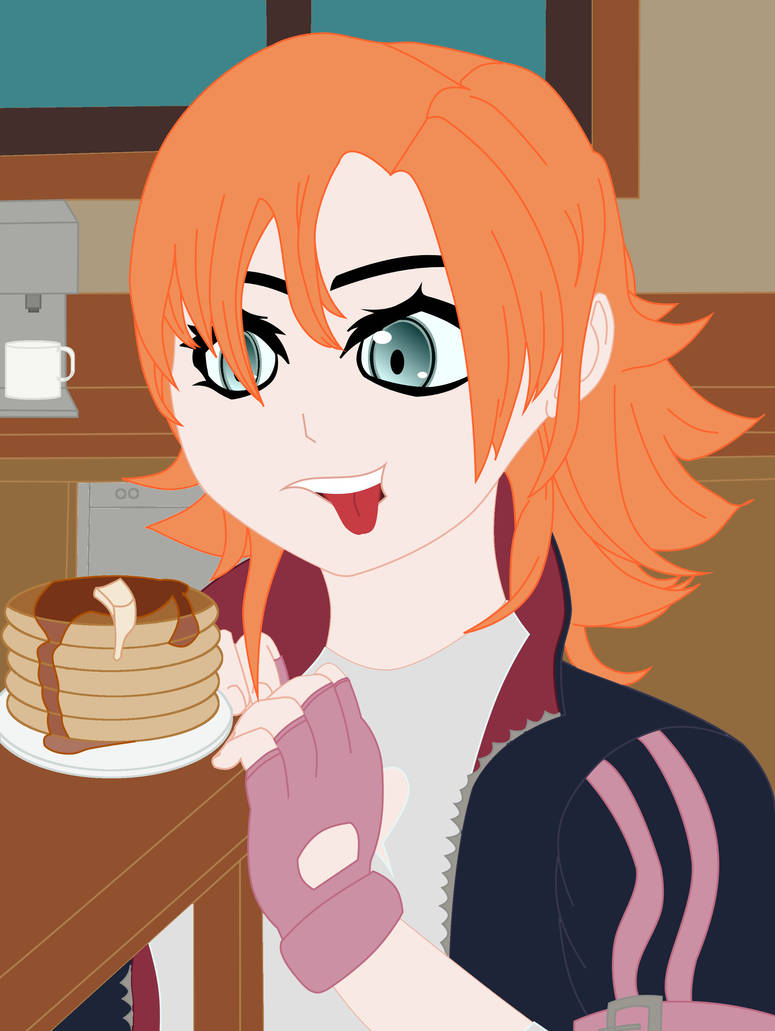 Watch
Nora Valkyrie of Team RNJR / JNPR from the Roosterteeth show RWBY.
Nora is a great, fun character who seems to put her all into every moment. A few scenes from the main show and the chibi version, you can see her love of Pancakes!

the background is loosely based on the chibi Kitchen.
I am just trying to get more images drawn as practice so I've not really done anything with the image beyond the flats, Cheers.