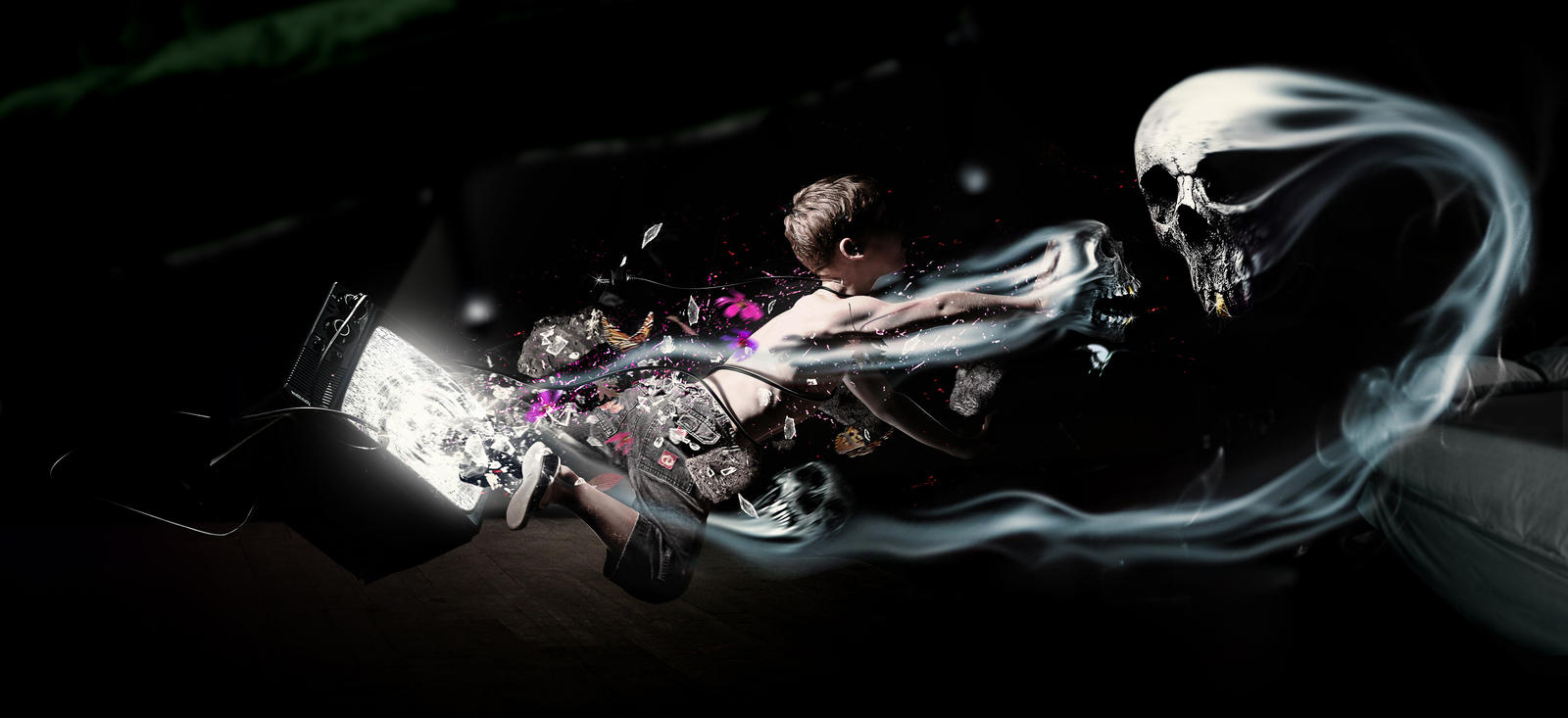 Watch
My most sincere congratulations! You've got a very striking image, the viewer is hooked and can not stop staring.
I love the details like the glow in the teeth of the skulls and flowers that seem to accompany the child.
You have created a mysterious,disturbing atmosphere and very dynamic in the scene.
Technique is very good although there are small details, perhaps personal, which I think could improve the image, such as leaving the TV glare, the bluish smoke and the lighting of large skull, but again are small details.
My most sicer congratulations again and we hope to see many more jobs yours!
The Artist thought this was FAIR
5 out of 6 deviants thought this was fair.