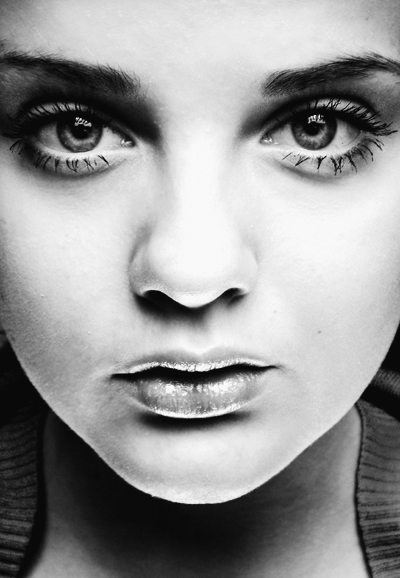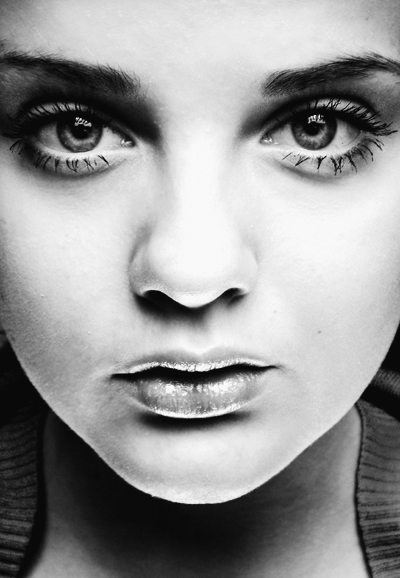 Lost, we couldn't know our paths would cross but time knew it
And feeling like your heart is beating solely for me

--
I like better when it's sideways, but I already know how people are going the react on that... hope you like it.
Weird lightening you think? I had a mirror on my lap.
Actually the lightning is amazing, I believe it gives so much focus on your big bright eyes, it is hard to give a critic when you barely know what you are talking about, but I believe that what I'd like to see more in your pictures, is a little bit more space, I mean I would like to see you let the compositions breath a little bit more.

I mean the way you encage your face in a whole, gives kind of an amazing impact, but sometimes is also nice to see more, I mean what is there more to see? you know what I mean.

I mean free the space, let the image breath so it doesn't become such an impact, more like a smooth visual impact.

I love the image of course
The Artist thought this was FAIR
59 out of 66 deviants thought this was fair.
The lighting of this is wonderfully done. Perhaps if there was a bit more dramatic darkness upon the cheeks then it would give it more of an impact. But the eyes are so beautiful! The light has hit them so lovely. And those lips are perfectly lit to show just enough shine. If I continue to stare at them, I would think that they would be smirking. Nice effect. I love the collar of the shirt around the neck, the lines are moving straight towards the face which makes the focus always at the face.
However, I would have liked the eyelashes to more lush and full rather than clumped together. Though it does make a nice mauve style like in the old days of modeling.
The darkness around the eyes makes them more beaming and really gives the viewer chills.
You did a marvelous job with this photo, for merely having a mirror on your lap.

The Artist thought this was FAIR
69 out of 78 deviants thought this was fair.