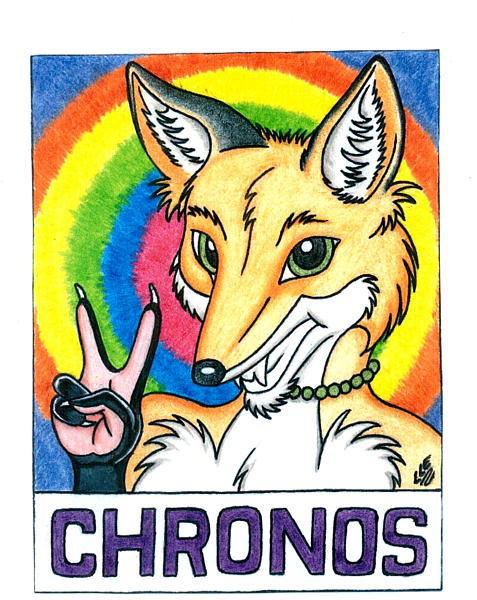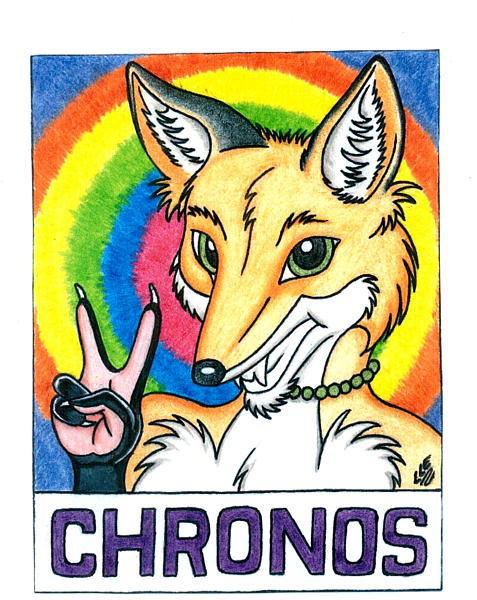 Watch
This is a con badge I made for Chronos Fox for the Midwest Fur Fest. He was very happy with the results.

i have a question...this year i am planning on going to my first fur con (the one in Chicago- Midwest furfest) im making my own suit. do i need to have a badge to attend (the registration for asks for a badge number) and if i do can i make my own? if not where would i get one and do they have special requirements? sorry to bug you but id really appreciate the help.
Reply

oh! i love it! wish i could draw...
Reply

I think it turned out very well for my first attempt. At any rate the customer was very happy with it. Being that it was 3" x 5" it only took me a few days, working with the customer, to get it the way he wanted it.
Reply

how much would you charge for another one, that is when your able to at least.
Reply

I got $50 for this one. But I like to let the customer tell me how much it is worth, when it's done. Check out my Commission Journal entry. The guy wanted to give me $70, but I thought that was to much, I got to be fair.
Reply

ok, now to get me a steady job again lol
Reply

I know how hard that is, I'm in the middle of nowhere. Not many jobs here.
Reply

yeah and to top things off i gotta argue with the school to see if i'm staying or not.
Reply

Try and stay is you can, there is many times in my life that I wish I had continued my education. I might not be having such a hard time finding a job now. Your better off staying and giving it your all. You might call me an old fuddy duddy, just turned 50 so you can, but it is for your own good, trust me friend.
Reply
(1 Reply)