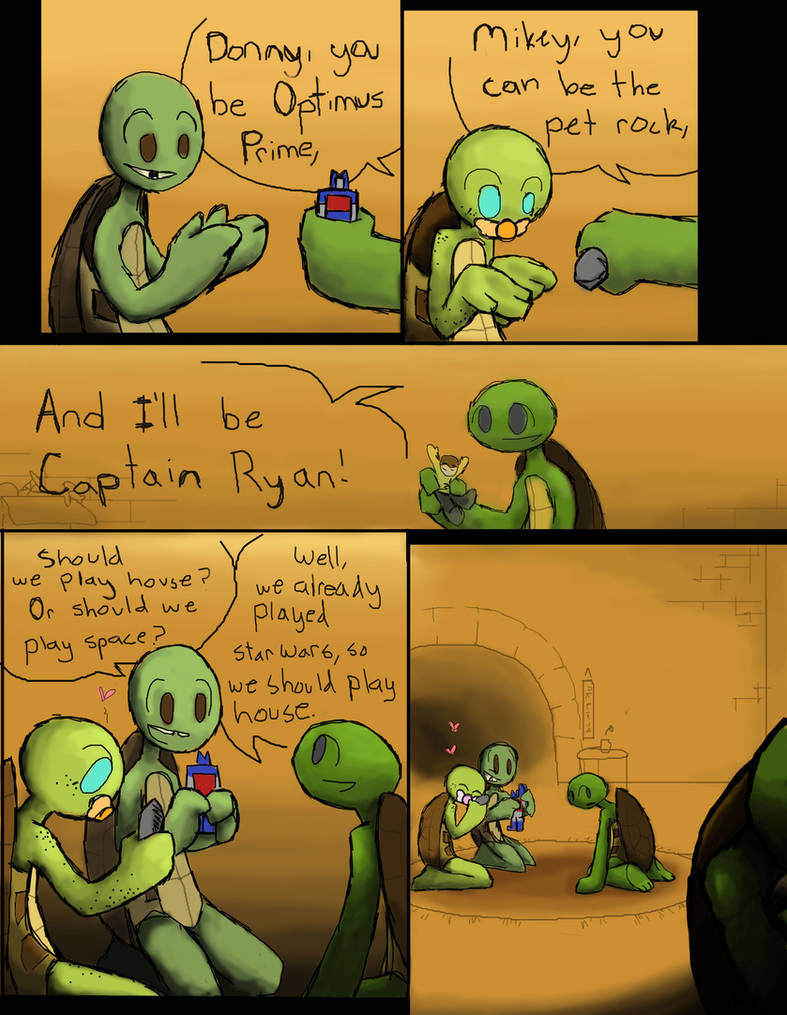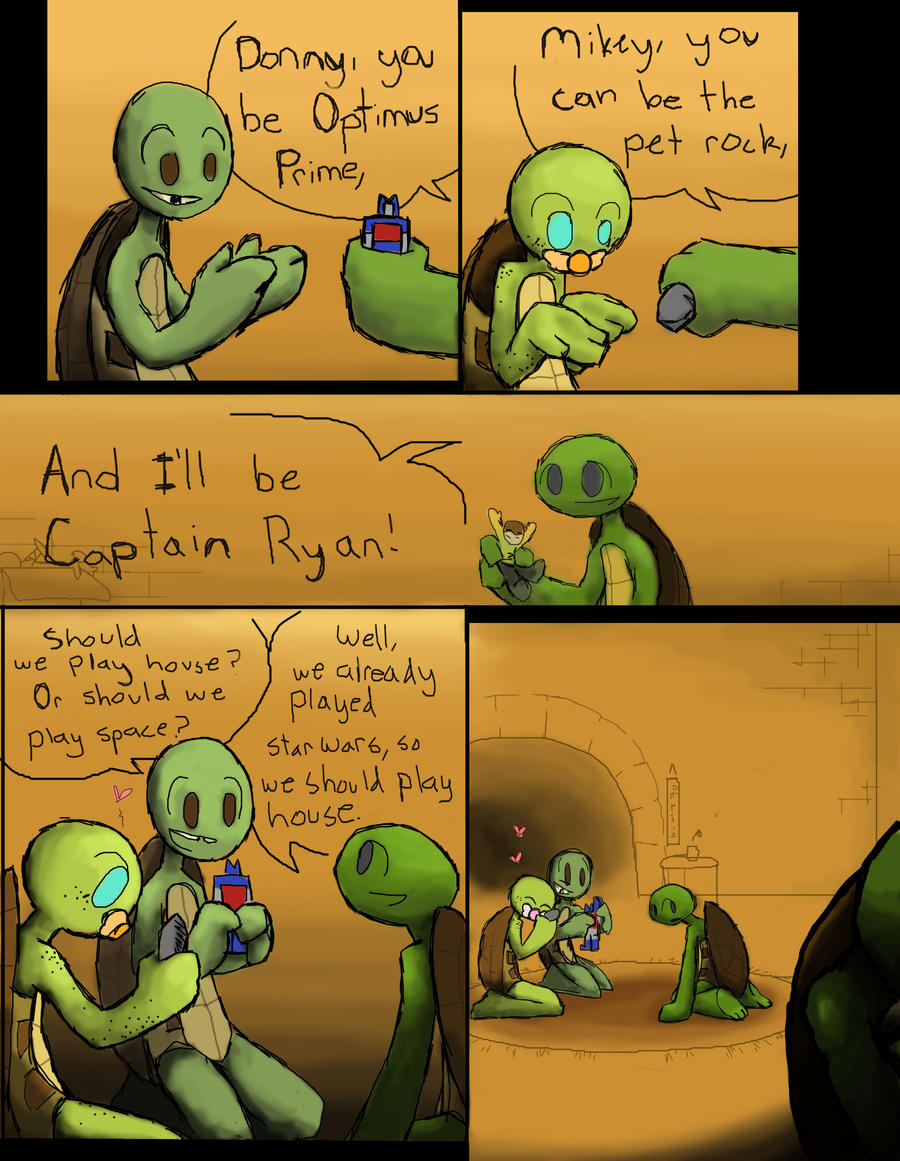 Watch
whew! sorry for the long wait, but my family took me on a surprise camping trip so i wasnt able to finish this until today.
YAAAAAAAY!!! its finally begun! ohmegosh im a total freak geek when it comes to baby ninja turtles. and i FINALLY decided on a iffy style to put the comic in.
this story will be about 22 pages long, and ill try to update every three days or so. ( i have it all penciled out, i just gotta color it!) some kids go through a stage when they have lots of nightmares. and this here comic shows raph during that very scary time.

Mature Content Level: Very Low
-Includes Scary Images
since this is about a nightmare, there may be images that could be considered scary. (i suggest if your 10 or so, you should wait till you older)
i know how many tmnt fanstories there are about dreams and nightmares and stuff, but i just couldnt hold back!
i hope people like this story as much as i do.
next:
furrnumurr.deviantart.com/art/…
wanna see a sucky cover?------>
furrnumurr.deviantart.com/art/…
(if you wish to leave a comment, please keep it clean! no swearing or inappropriate language, thanks)