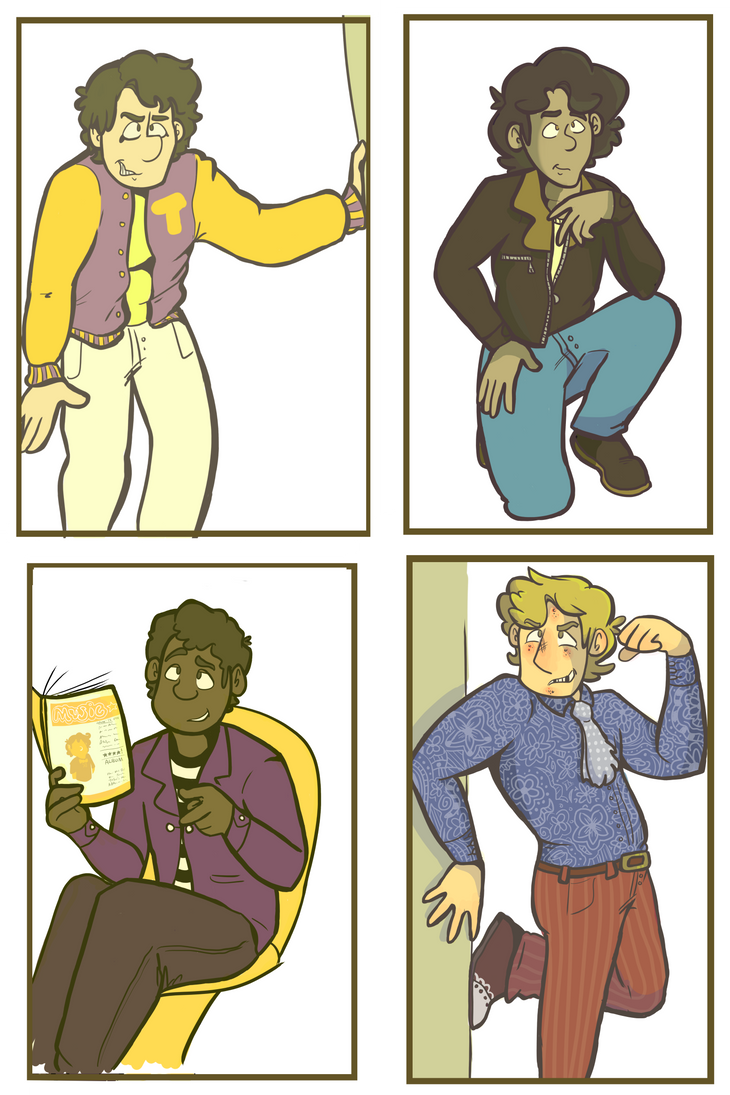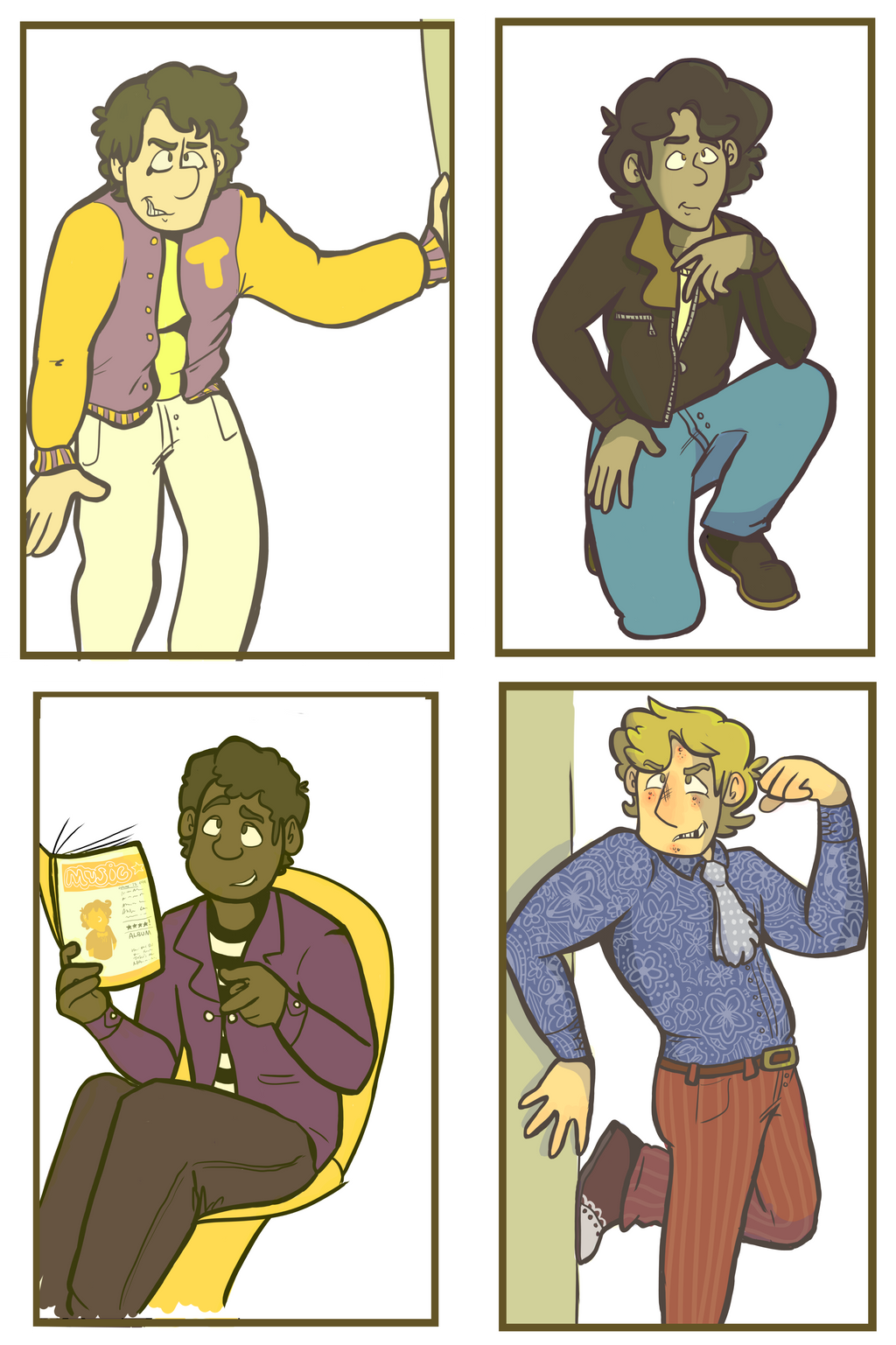 Watch
Told again, what a surprise.
lookit these awful poses.
LOOKIT VICTOR TRYIN TO BE "HOT".
ooooh boy.

Meanwhile Jet's actually hot.

I feel like everyone else is under a filter and Jet is not? Maybe it's the hotness, though...
Reply

it was the lineart lmao, it was too dark. i think i fixed it tho.
Reply

Yeah, it looks better.

Also Victor's clothes look like something that Holtzmann would wear.
Reply

oooh good. .3. thanks.

oh..is that a good thing? lol. its just supposed to be fruity 60s clothes.
Reply