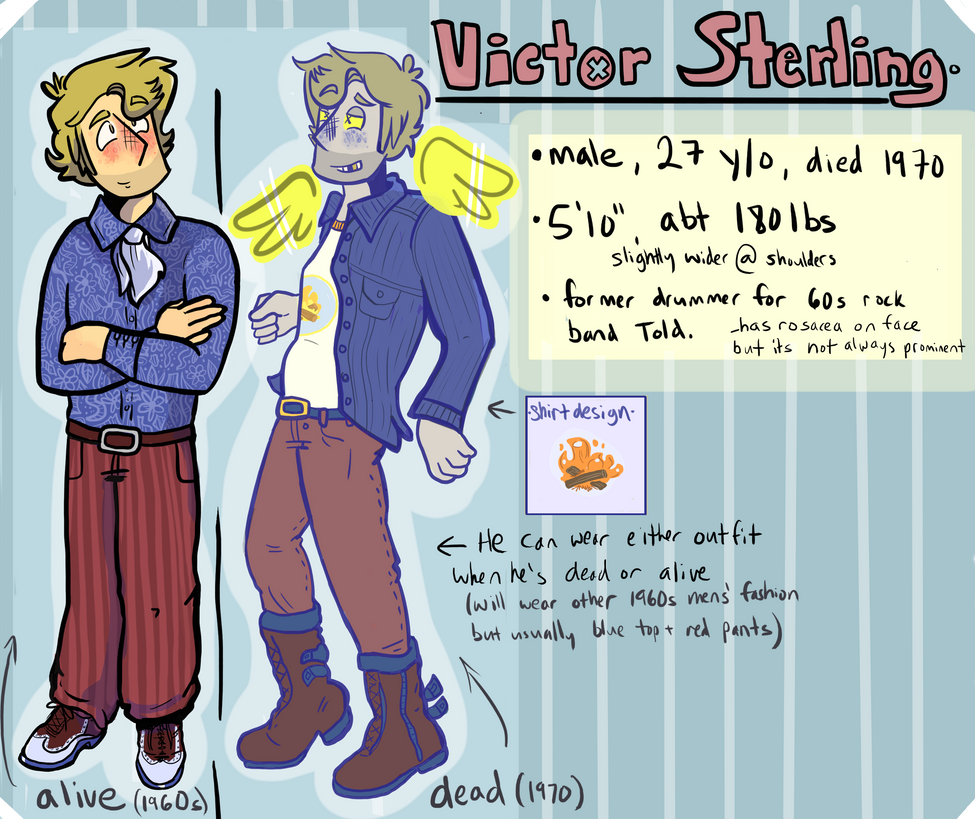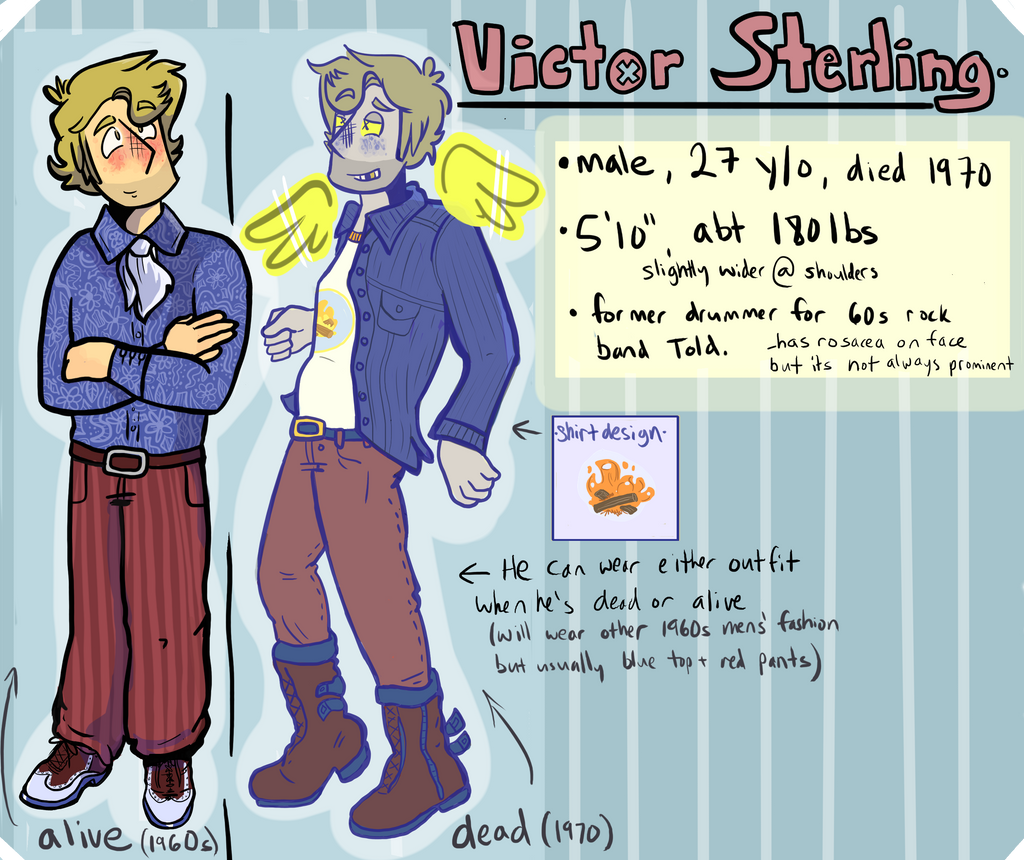 Watch
sorry for all this Told crap but i feel like ive got some catching up to do with these characters.
i wanted a ref that included what he looked like before being dead.
Not sure about his name honestly. I'm thinking about changing it but I wouldnt know what to. All I have in mind is Alistair but im not sure yet. ;-; i just...idk he doesnt seem like a guy named Victor. at this point im used to it but at first i was sort of ehh about it so maybe its not the right name then.
edit: ahh, forgot to link to the reference i used for the shoes, sorry!
www.rustyzipper.com/full/15561…

Reply