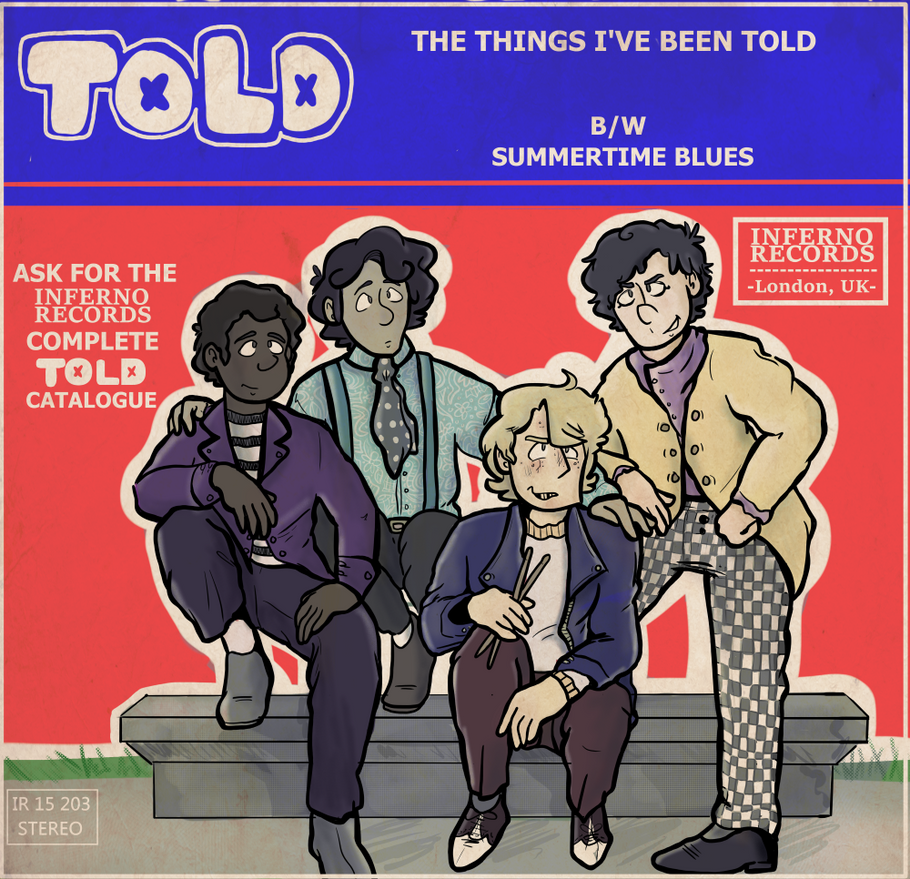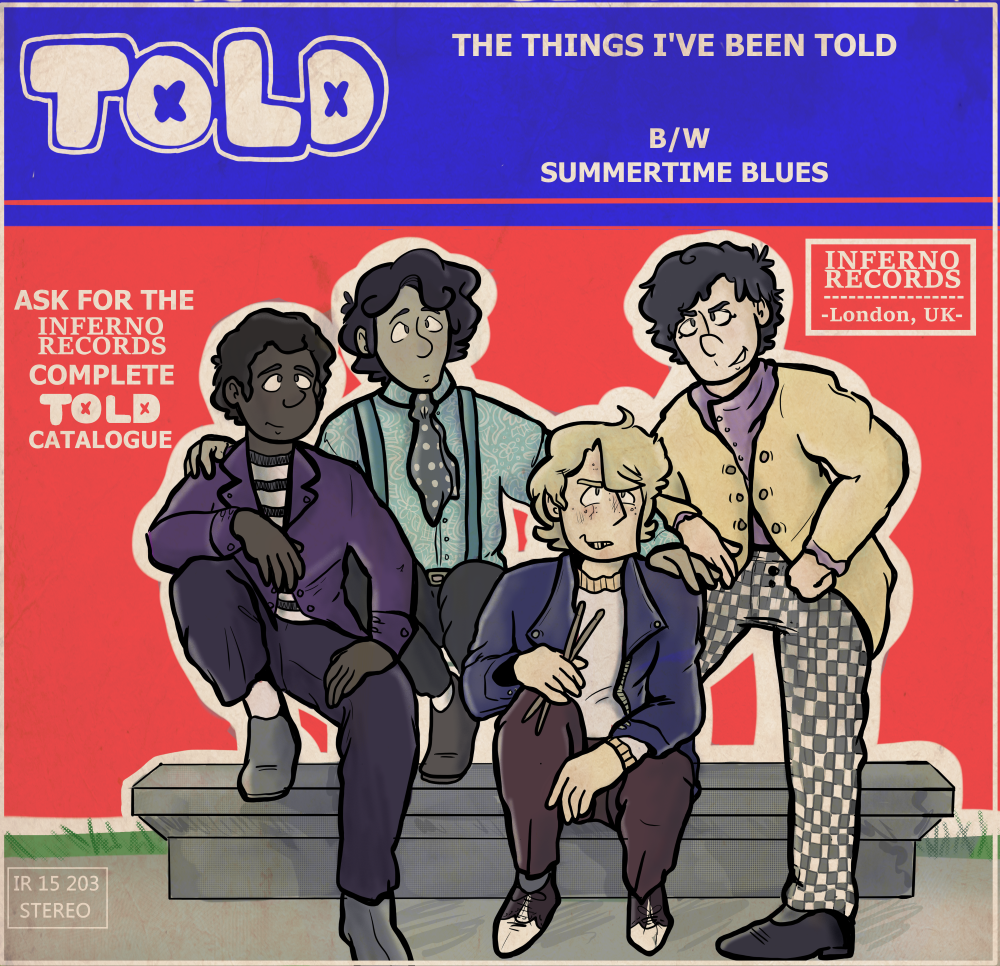 I made a fake Told 45 cover bc why not.
poses referenced from a photo of the Kinks
www.loughboroughecho.net/news/…
the design of the cover is based on a few Stones ones, and Summertime Blues is a....Eddie Cochran song, I think?
I got the texture from wildtextures.com, theyre all free for personal and i think even commercial use.