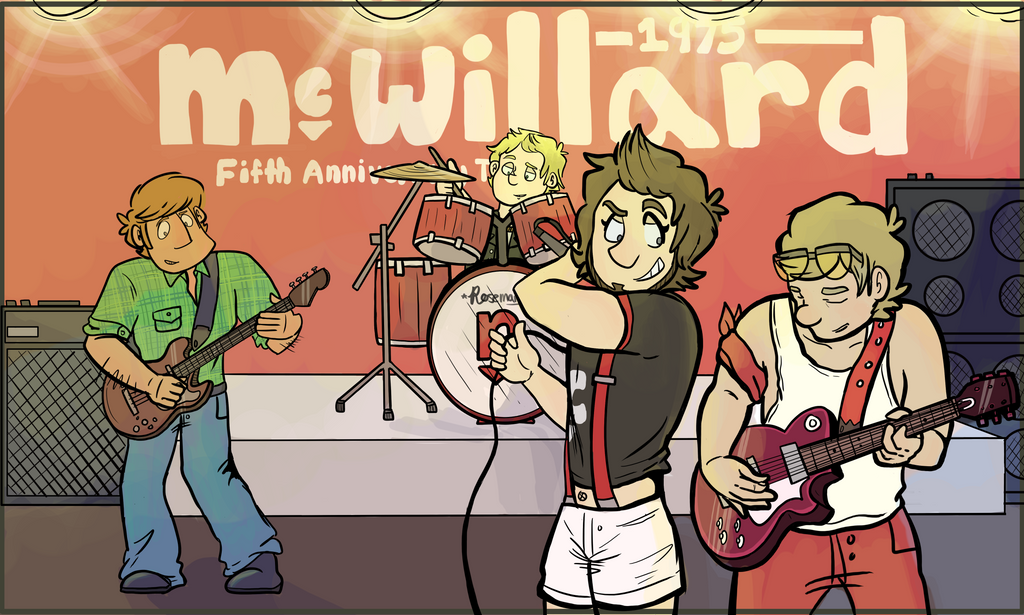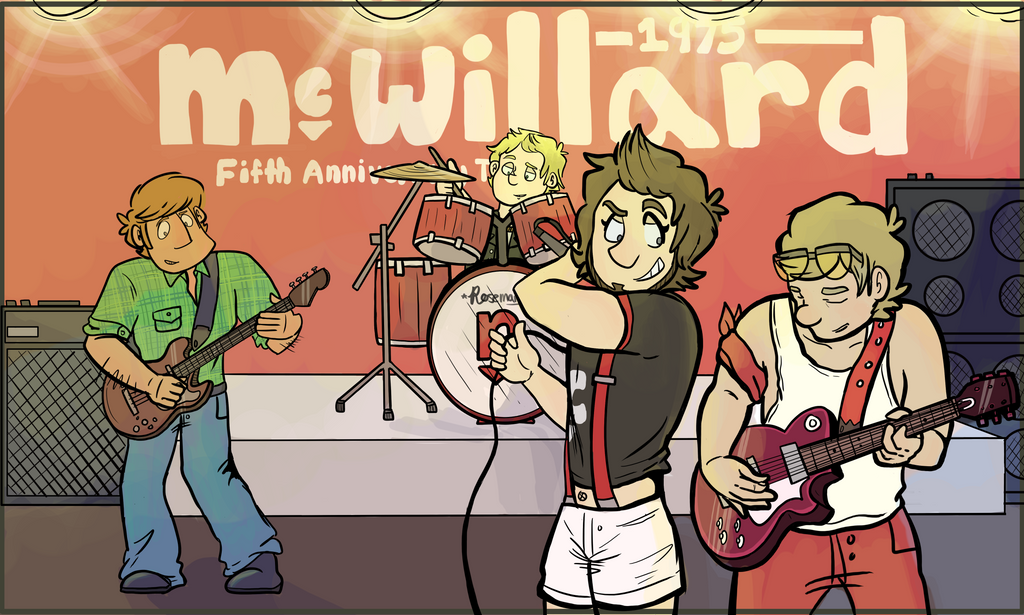 Watch
My boys turned five today!
And by that i mean my first pic of McWillard was uploaded to dA on July 27 of 2011.
So they've turned five. :'D and ive worked on them as much as i can handle from then to now.
Keep rocking my fictional children. theyre not particularly great or exciting characters, but theyre special to me. ;-;
Ken and Chauncey were reffed from pictures of Jimmy Page and Robert Plant, respectively, found in the book Led Zeppelin Revealed.
Ambrose was reffed from a pictre of Michael J Fox playing guitar that was posted on Coldplay's facebook page.
scontent-sea1-1.xx.fbcdn.net/v…
this one, taken by Kevin Mazur
and the stage setup, norton's drumset, and Ken's positioning was reffed from a picture of Queen.
991.com/NewGallery/Queen+1980+…