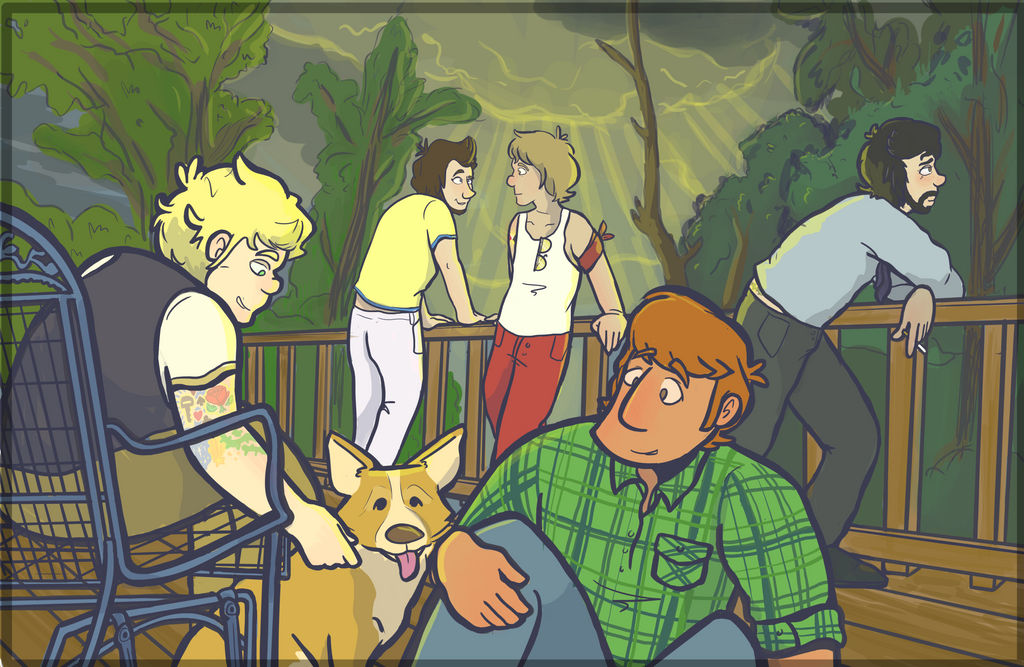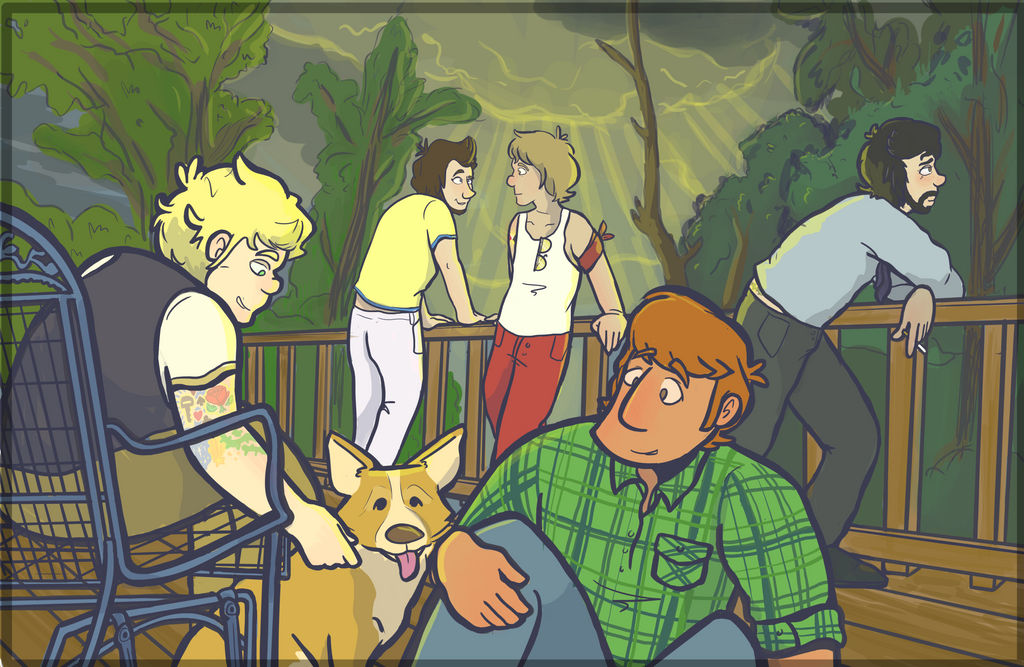 Watch
"ive got some friends,
some that i hardly know,
but we've had some times
i wouldnt trade for the world
we chase these days down
with talks of the places that we will go"
-swing life away, rise against
My boys on their porch hanging out with their manager and the family dog, hehe.
Chauncey and Ambry being all clique-y as usual. Norton's petting the dog. Ken's sitting and enjoying life. Holst is just kind of existing. Smoking is bad, he quits later, don't worry.
i guess theyre all just kind of enjoying being alive.

friendship and whatnot.
ref for the corgi:
cdn1-www.dogtime.com/assets/up…