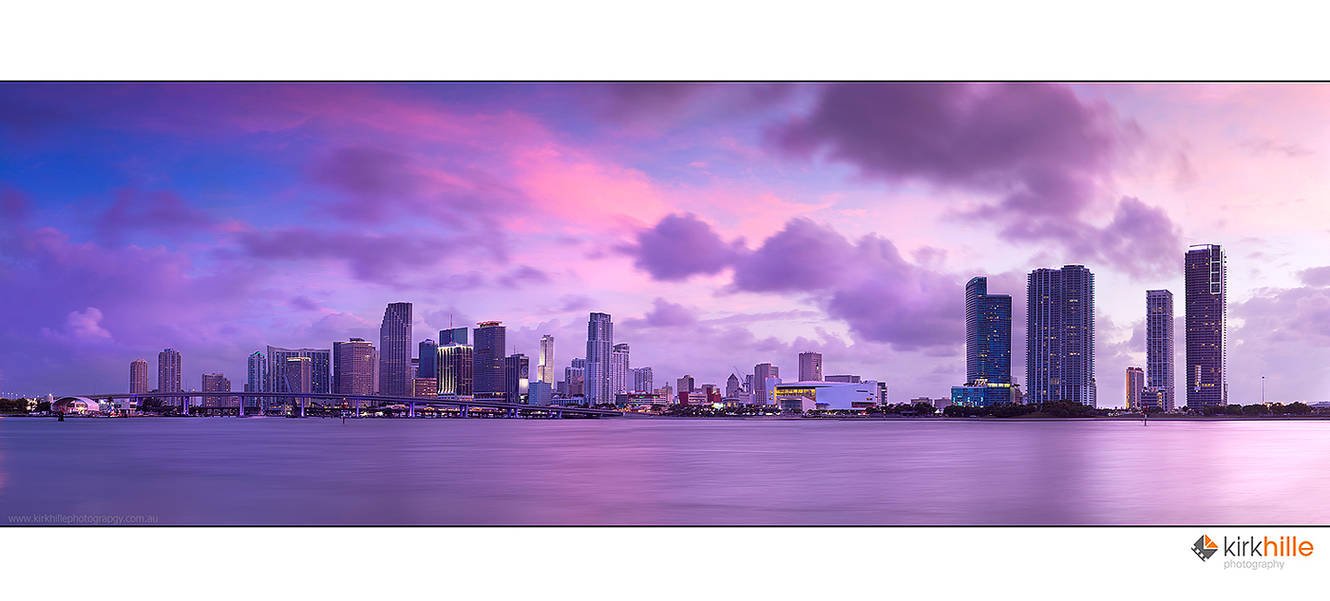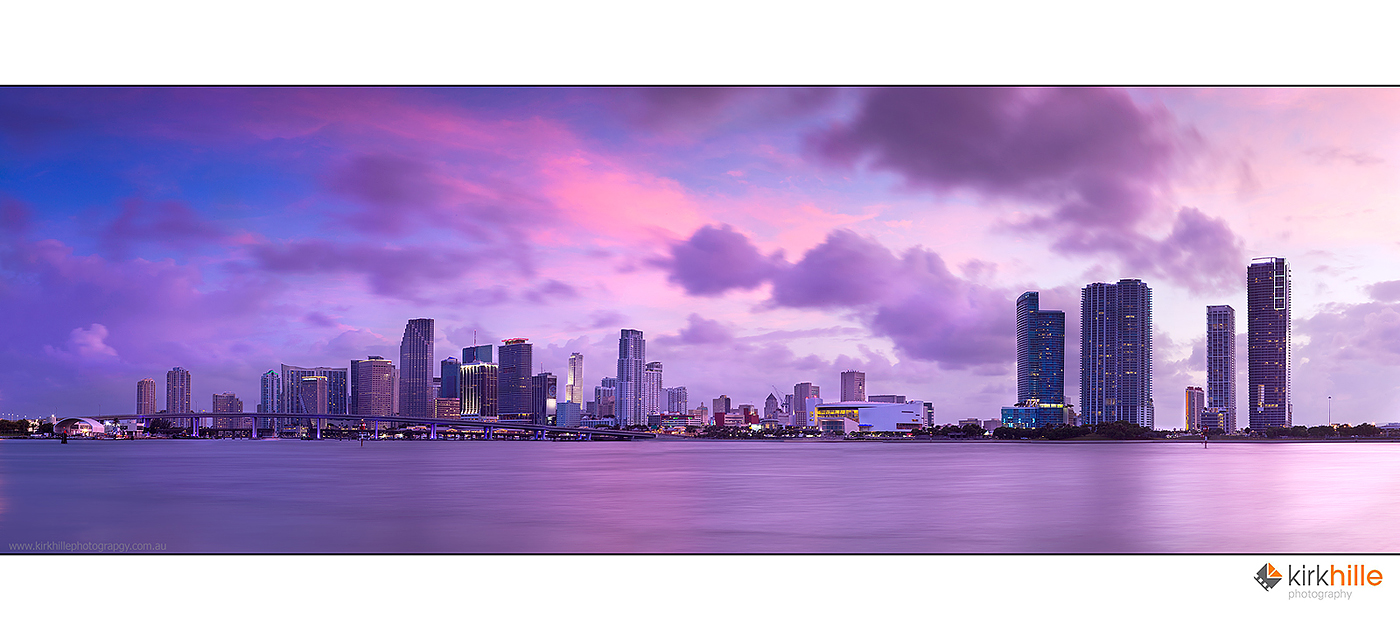 Watch
The third stop during my trip to the United States was Miami .
I was lucky enough on the last night there to get this image of the city sky line at sunset . Was a 10 image stitch with Canon 5D MKII , 24-70 F2.8 L Lens , Lee Soft Grad Filters .
TO VIEW LARGER :
[link]
and go to Wallpapers .
I finally got around to making some digital wallpaper versions of my images for use on home computers .
They are located at my blog
[link]
and click on the wallpaper link .
My webiste is nearing completion as well so I have start a fan page which I will post specials deals and information on my photography
[link]
I have had a few requests for larger size image for the use as wallpapers computer . So over the next few weeks will resize and uplpad selected images to my blog: kirkhille.wordpress.com/ at the wallpaper page on (Link on the top right) which people will be able to use .
Blog: www.kirkhille.wordpress.com
website : www.kirkhillephotography.com
Face book :
[link]
Twitter :
[link]
Various images of mine are for sale on various finishes and sizes from Gloss and lustre, Metallic and Fuji Flex prints. Laminating and Mounting are available and framing service are available for local customers. Any enquires please contact me by email at kirkhille (@) westnet . com . au . For more information on my photographs you can visit my blog at kirkhille.wordpress.com/
All images are © Kirk Hille, All Rights Reserved. You may not use, replicate, manipulate, redistribute, or modify this image without my express consent
Daily Deviation
Given 2011-01-05
Suggester says; This is absolutely gorgeous! With a perfect panoramic composition and great colors! The fantastic lights create a magical atmosphere where everything is simply breathtaking!
Miami City
by ~
Furiousxr
(
Suggested by Mishelangello and Featured by kinipelahh
)