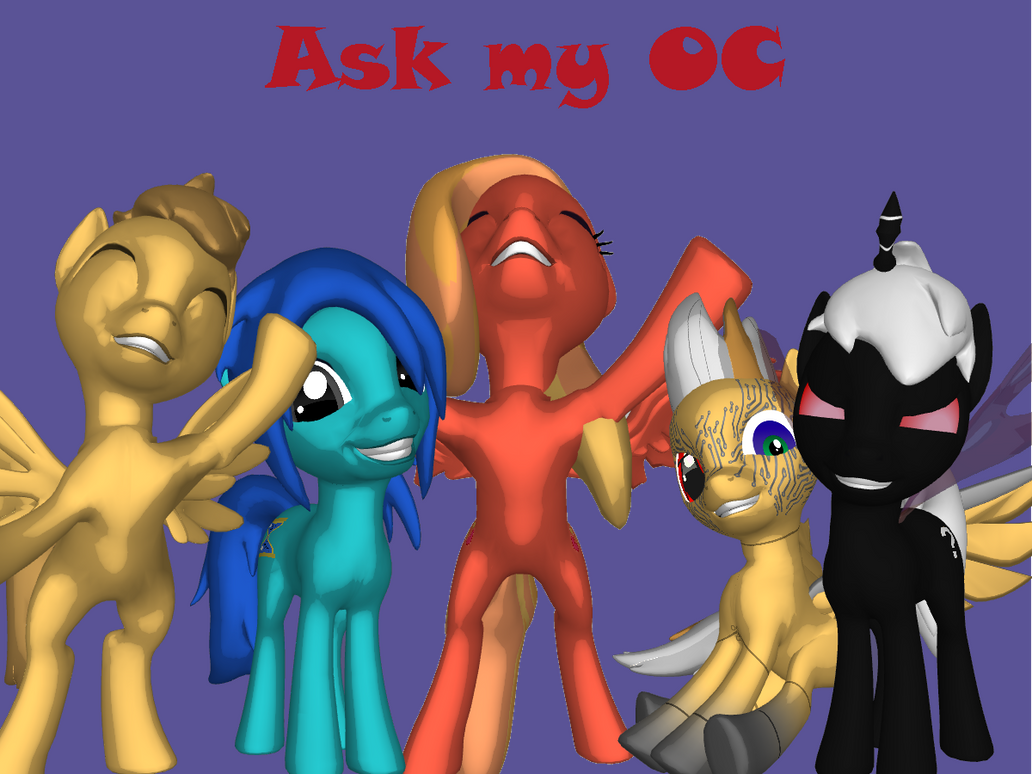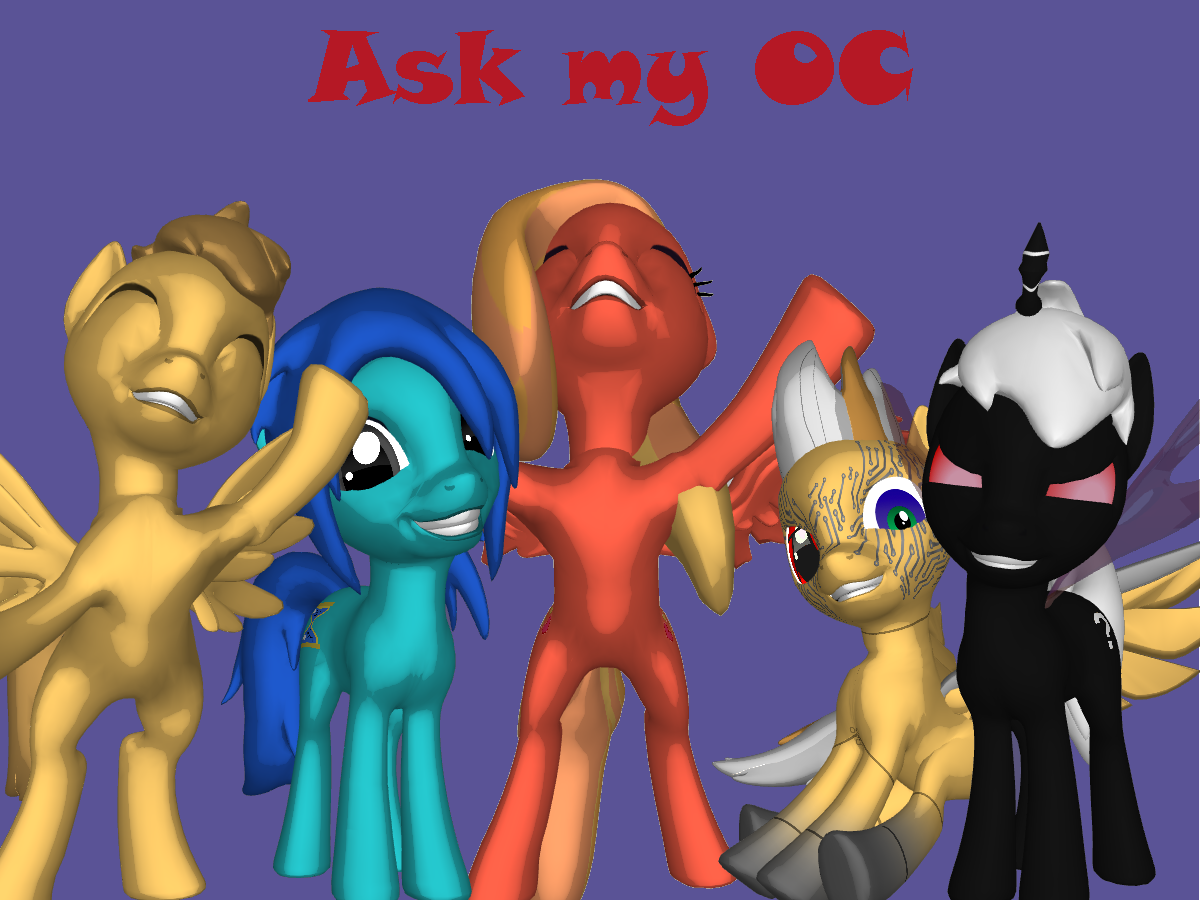 Watch
Ask all your questions for all of these... ummm... yea! ^u^
PLEASE SAY WHO YOUR ASKING!!!!
(this list is from left to right)
Starspike- carefree Pegasus that likes to draw, play video games, and prank everyone! but if he gets mad he's eyes turn red and becomes an anger-fueled fighting maniac! brother of Unknown!
Blackwater- insane earth pony that is obsessed with turning Starspike into a plushie! if you even go close to him with her around, she will slam you into the ground!
Sunbeam- always happy Pegasus that
Starbot- science experiment gone wrong! completely insane version of starspike. love explosions, fire, or anything that's loud!
Unknown- mass murdering Changeling! smart and sarcastic brother of Starspike!
Edit:
there are plenty more OC's and I might update this thing so stay tuned!