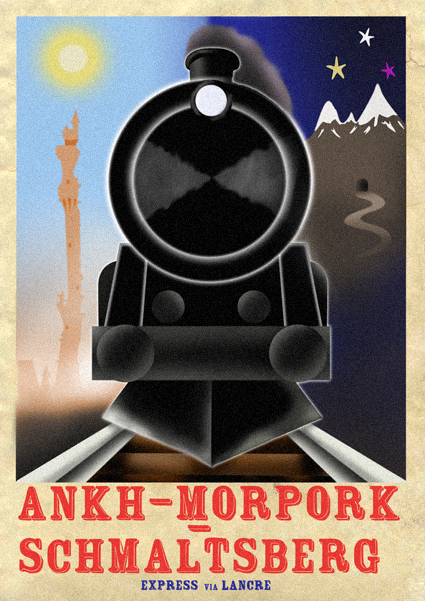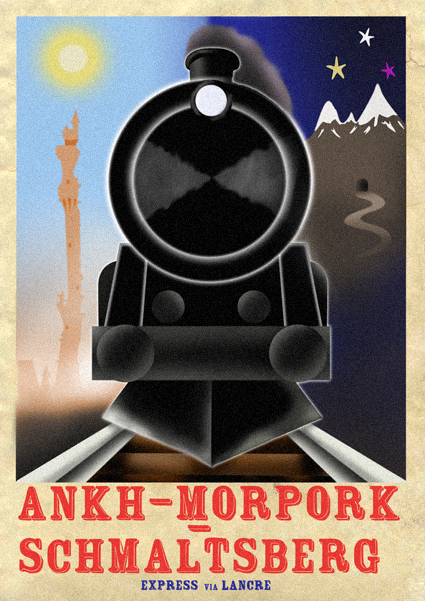 Watch

Via Lancre? So King Verence got his way, then.
Reply

Maybe a branch line? I could imagine that Dick Simmel developed the narrow gauge railroad to connect Lancre and other mountainous regions with the main line.
Reply

This has the feel of the railway posters from the 1930s for the GWR.
Reply

Reply
Just finished reading it. Joy!
Reply

Reply