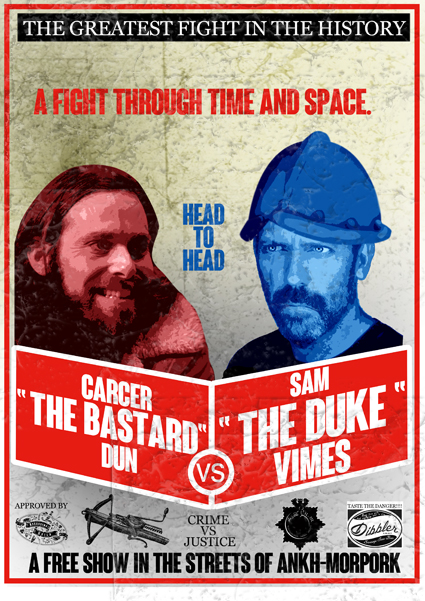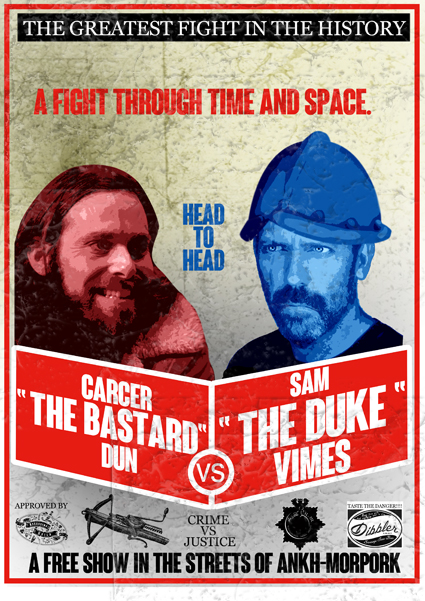 Watch

Hugh Laurie should definitely play Vimes
Reply

Night Watch is one of my favorite books in the series, so I really like this. One question, did you use real people as inspiration for Carcer and Vimes's faces? They both look familiar to me.
Reply

yes, it's Hugh Laurie and
James Callis.
Reply

I guessed as much for Vimes, but for Carcer I just thought "have I seen that guy before?" Not that I can remember where mind you.
Reply

Cool done!!!

Reply

Ah, excellent ! J'adore

Reply