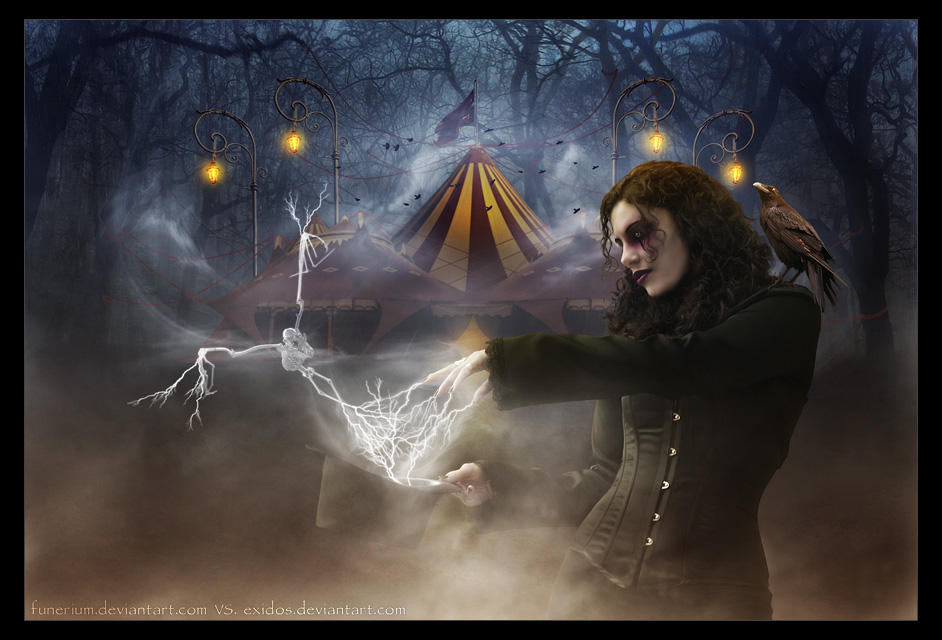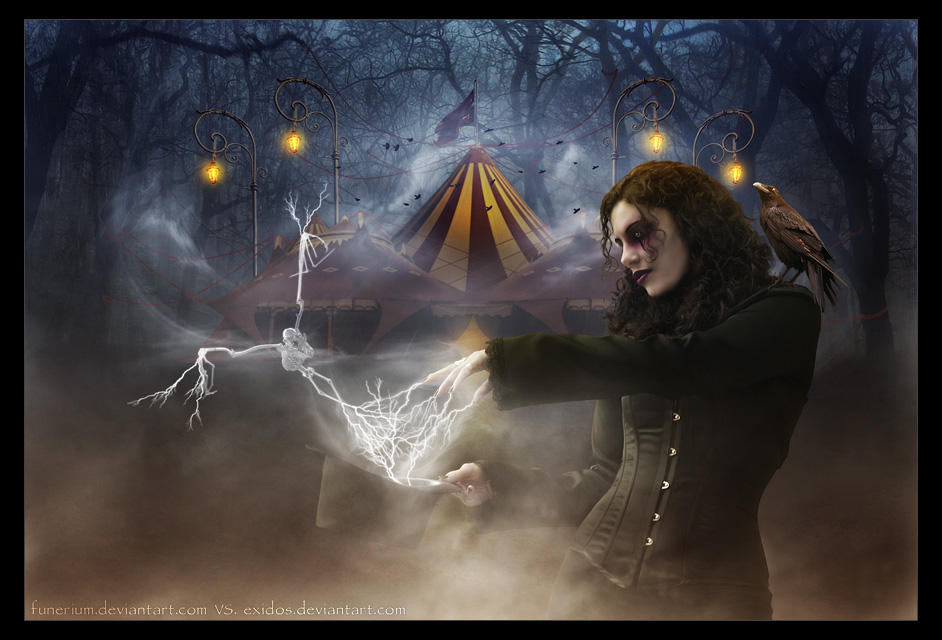 Watch
Details: ->
[link]
<-
Finally a new collab, with fellow countryman ~
Exidos
this time. Was fun all-around, and easy since communicating in finnish is so much faster, and our styles match somewhat, so creating this was pretty much painless.
Thanks for checking out, and more evil deeds with ~
Exidos
will see the light of day eventually.
As for the work, it was pretty much shared 50-50 between us. I did the most of the circustent and started the model, ~
Exidos
did pretty much all the fog & the lights, and some post with the model, plus did the backgroundforest. The whole lightningaction & the skeletonbird is by me, and while we throwed the picture back & forth, both fixed a few mistakes done by the other.
We hope you enjoy.

And don´t forget to give ~
Exidos
a visit & harass him some with your attention.

Credits:
[link]
[link]