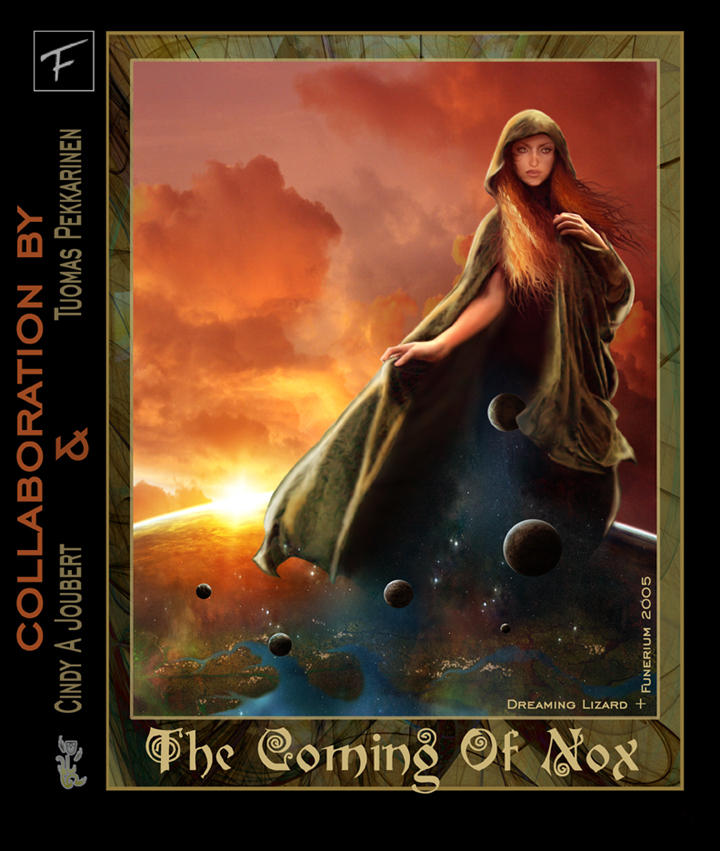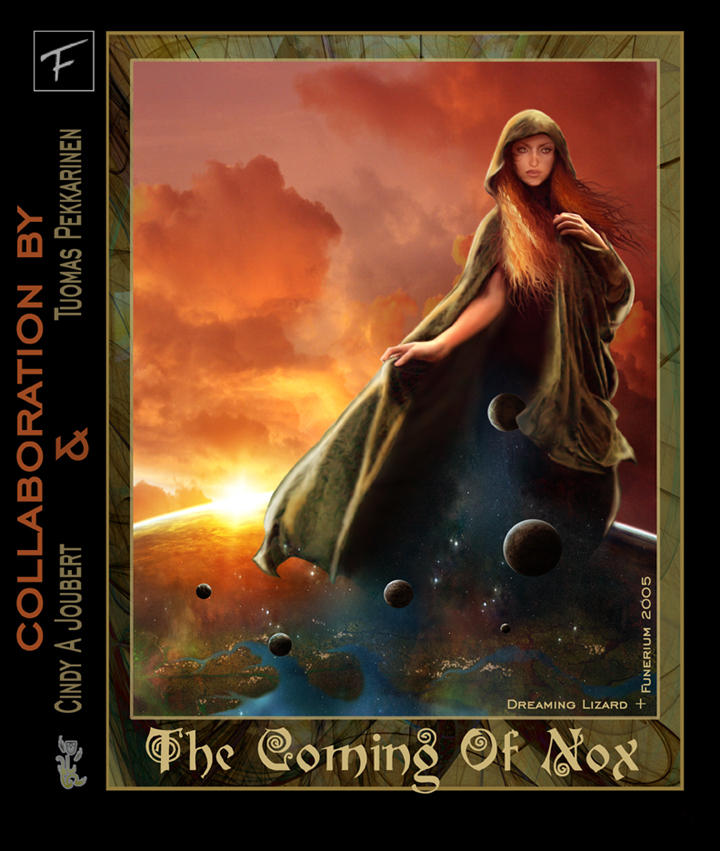 Watch
The beautiful goddess Nox (Night), the daughter of Khaos (Air) walks across the land drawing her cloak of darkness for the people to lay their heads. She was the oldest of goddess and was held with so much awe that even the almighty Zeus was careful not to displease her.
vs
A collaboration with one of the coolest persons on da, =
DreamingLizard
, who was one of the first persons to watch me, and has had a very positive influence on me when I was still submitting the awkward iffystuff I used to post untill I managed to learn more on how to manip images better.
The idea is 100% from Cindy, my job was really simple since I really didnīt need to wreck my brains on thinking too much with the theme and selecting the model.
Cindy choosed the model and handled the airbrushing, I handled the background & spacepart using her vision and great instructions.
Donīt forget to full-view for the detail, and go give Cindy a lots of hugs. And check out her art too.

Stocks used:
for the model
for the spacematerial
Backgroundclouds from ImageAfter.

Absolutely stunning dear.....
Reply

Thanks for this meaningful work.
Reply

a true work of art, bravo you two

Reply




I loved working this image with you! I have always loved the way you work your space and planet images and have no idea how you do them. I even bought Bryce and cant figure out the fricking thing! (How the hell do you undo the last action you make in Bryce?????? I need a book on it) Anyways I am plucking away at the new image and will send that over when it's your turn


What I realy would love to do is a set for all the Incarnations of Immortality' by Piers Anthony (god I loved thos books!!)
Reply

You mean the undo-function in it? ctrl+z or edit->undo from the upper menu I think. Same as in any other prog. I think anyway, I donīt have the prog at home so canīt try it at the moment.
Hmm, need to check out the books if I ever happen to stumble upon them at the library or in secondhandstores.

Reply

Thnx! Im going to have to play with the program now

I was getting fruserated because I did not know how to do anything with it. lol
Reply

This is just amazing!

I love the background and the red hair, you've really outdone yourself with this one!!!
Reply

Another work with Cindy is on the way too.

Still no idea when itīs released, but I already did some evil deeds with a backgroundsuggestion, and =
DreamingLizard
approved. Canīt wait for progress, making these collabs with creative people rocks.

Reply