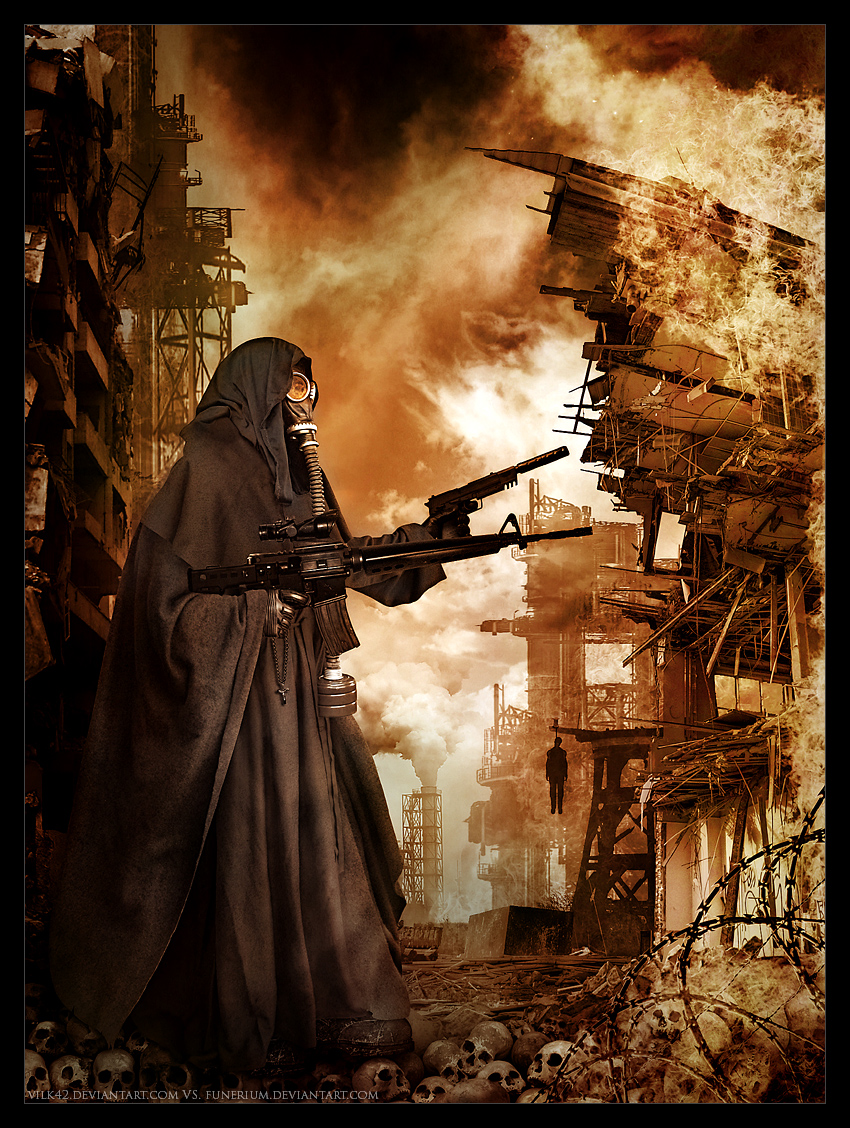 Watch
Details:
->
[link]
<-
VS.
New collab, this time with ~
Vilk42
, I loved his earlier works and the futurescape in them, and was really glad that he wanted to work together on something.
I assembled the inquisitor first, then got somewhat stuck with the surroundings, so I asked Vilk to handle that part. And that he did, after that part he sent the file to me for some extra ambience, the fires (not all of them), some mist and small fixes. I also started the final processing & he ended it, both correcting some errors the other one made in the progress.
We thank you for checking out, and possibly something else will be seen by us at some point, would be interesting project for sure.

Don´t forget to

Vilks copy too if you´re fav-button is feeling itchy, it´s just as his artwork as it is mine.
His piece is located here:
[link]
Credits:
~
lugubrum
/ ~
lugubrum-stock
~
AilinStock
*
Paintedonmysoul
*
mjranum-stock
~
FirearmsandDevices
`
FantasyStock
*
IWS-stock
~
concept-on-mac
|
[link]
|
[link]
|
[link]
|
[link]
|
[link]
|
[link]
|
[link]
|
[link]
|