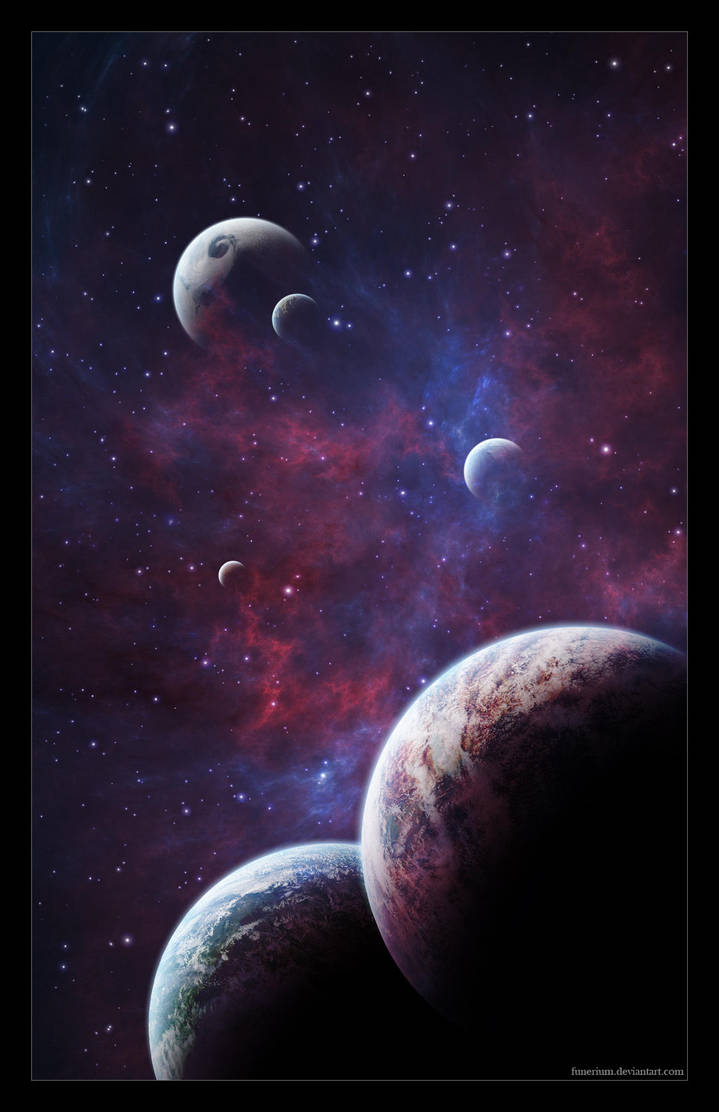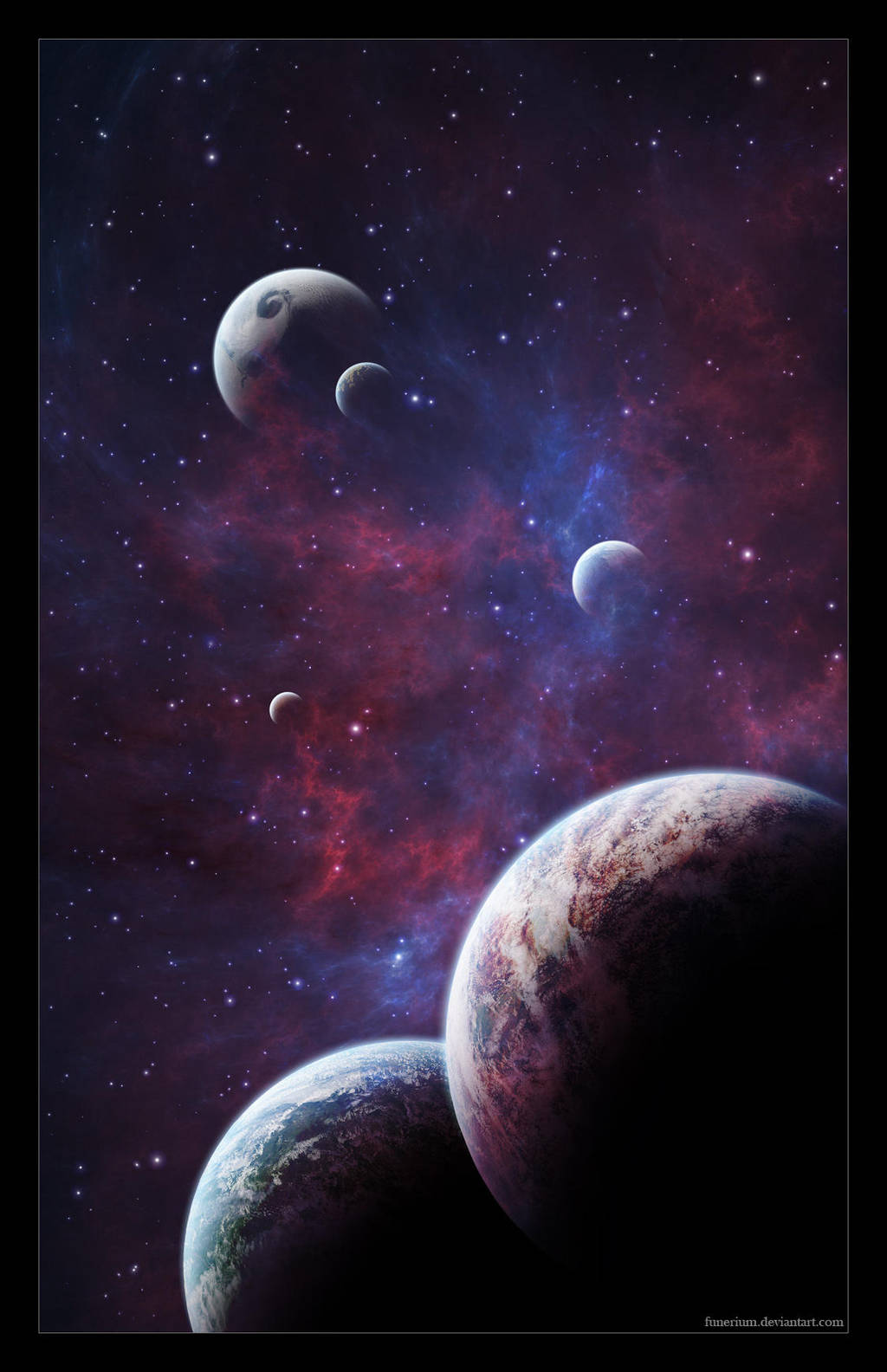 Watch
Finally something new to show, I've been really busy and uninspired for a long while, but since it's my birthday soon I made a promise to submit atleast one new artwork before it. With any luck I have a new photomanipulation online too before the big day, but I'm not making any promises since I'm still stuggling with inspiration.
Thanks for checking out, and if you'd like me to release a wallpaper-pack let me know via comment, if there's enough interest I'll pack it up and release it.

Oh, and the nebula/starfield used in this piece is also available as stock over at my stock-account,
Fune-Stock
.
Or if you're lazy, just follow this direct link:
fune-stock.deviantart.com/art/…

HOW DO YOU DO YOUR ART WORK? IS VERY NICE!! WHAT PROGRAM DO YOU USE?
Reply

Nice to hear you liked.

I used Photoshop for the planets, and the nebula is created with rendering raw fractals with Apophysis, then the renders are put together and further manipulated using Photoshop.
Reply

He's baaaaaack !!!
Wonderful to see you back and new work from you my friend. A stunning piece it is too !!


Reply

More to come later, at least I hope. Found some great stock to use and abuse, and with any luck there's some inspiration lying around to manipulate something out.

Reply

Reply

Welcome back!

Reply