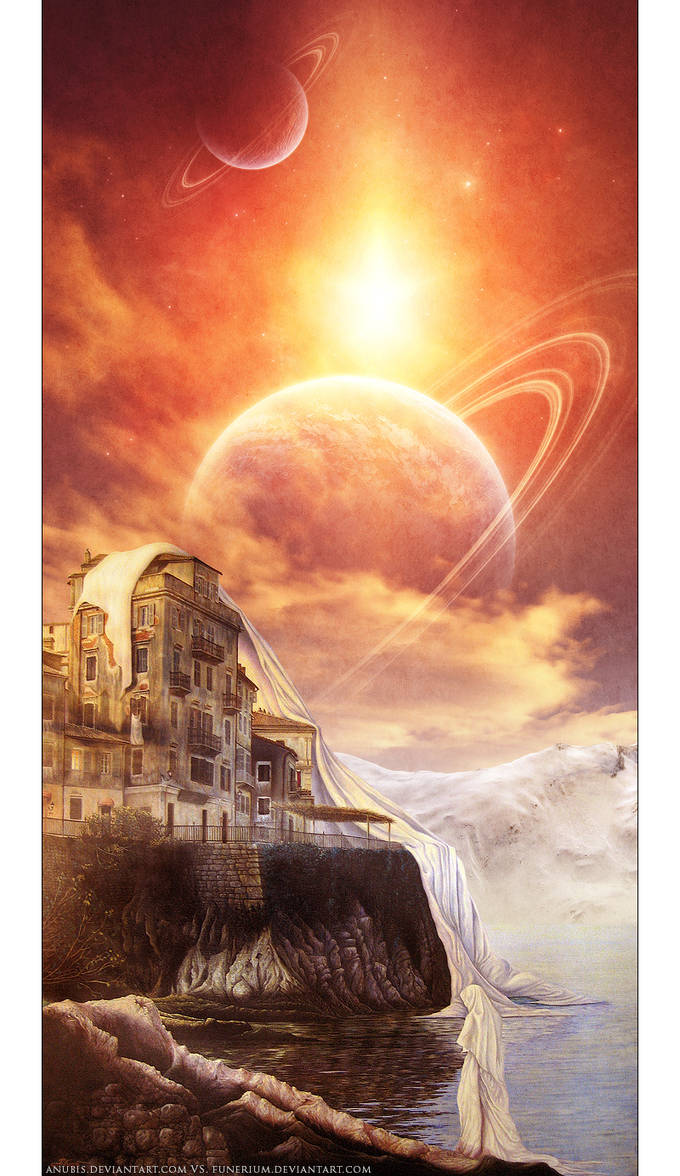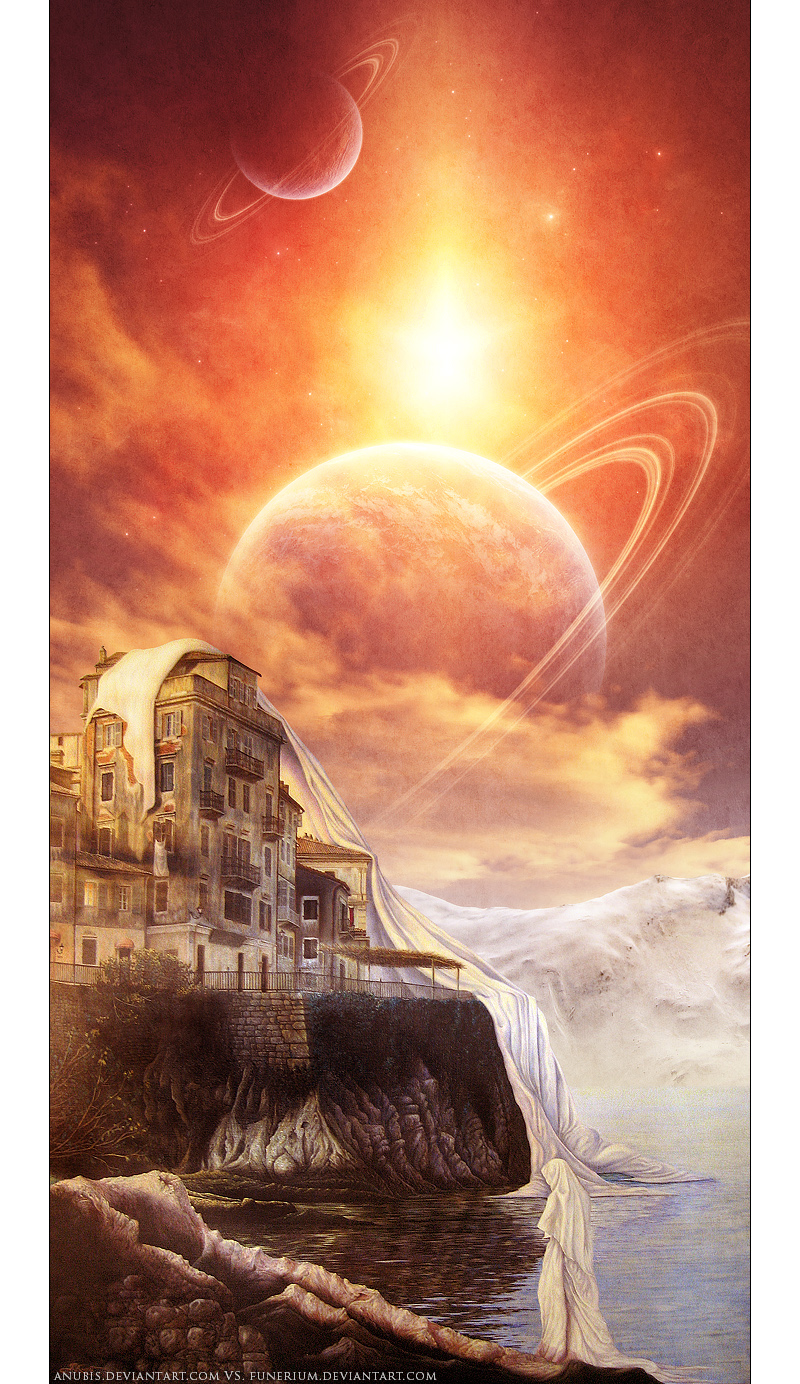 Watch
VS.
I´ve been wanting to do a collaboration with a traditional painter for a while now, just to see how the traditional & the digital act together. I never learned how to paint, and can´t draw that much, so had to find someone to help out with the traditional part. Luckily, one very talented *
anubis
was interested in working together, and this is what we ended up with. The base is his painting, The visitation (
[link]
) and the mountains & everything above them is my part.
The base created using traditional painting, my part was a mixture of terragen/apophysis/photoshop and some random loud shouts at the computer.
Thanks for checking out.

(submitted under mixed media-other-digital work, where´s the category for pieces combining both traditional/digital anway? or larger catecories, like mixed media-surreal for that matter

)